Anti-racism banner makes history
By LIA ZHU in San Francisco | CHINA DAILY | Updated: 2022-05-14 07:35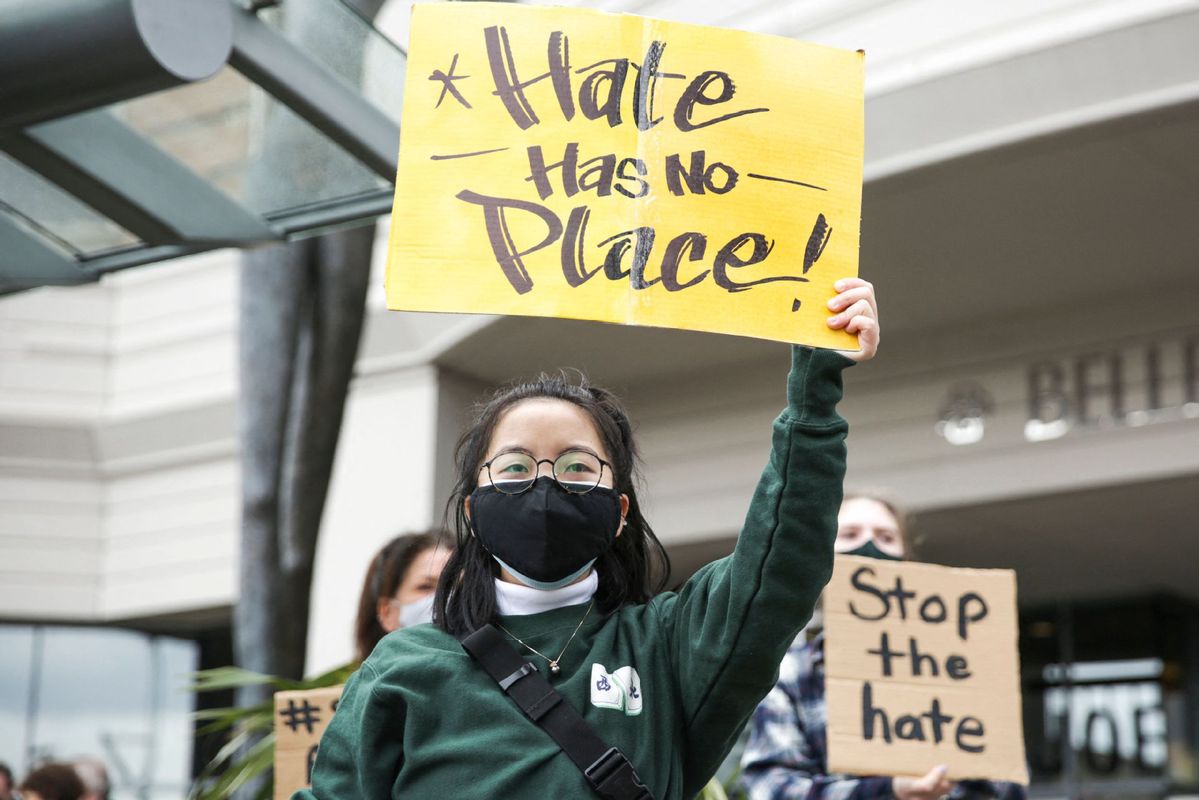 A banner used in one of the United States' first rallies against anti-Asian hatred during the COVID-19 pandemic has been collected by the Smithsonian's National Museum of American History in an effort to preserve the stories of how Asian-American communities face racism.
The museum's director Anthea Hartig officially accepted the red vinyl banner-measuring 6.1 by 1.2 meters-from the San Francisco Chinese Consolidated Benevolent Association during a ceremony in San Francisco on Tuesday.
The banner bears the words "Fight the Virus, NOT the People" in English. Below it are the Chinese characters reading "Together we support the businesses, against discrimination" and "Support fighting the global pandemic, with courage and determination".
It was carried at the front of a procession of 1,000 people with representatives from family associations, businesses, community agencies, pastors, local politicians and youth groups in a march against anti-Asian hate on Feb 29, 2020.
"This one artifact shows how members of the oldest Chinatown in North America challenged scapegoating during a public health crisis, a story that traces the ongoing discrimination and violence faced by people of Asian-American descent and illuminates their resiliency," Hartig said. "It is a humbling honor to accept this banner on behalf of the nation's flagship history museum."
It is the most recent artifact added to the nation's collections related to experiences in the pandemic, according to the museum.
liazhu@chinadailyusa.com