Bitter argument brews among Porsche buyers
By ZHANG DANDAN and LI FUSHENG | CHINA DAILY | Updated: 2022-05-16 10:37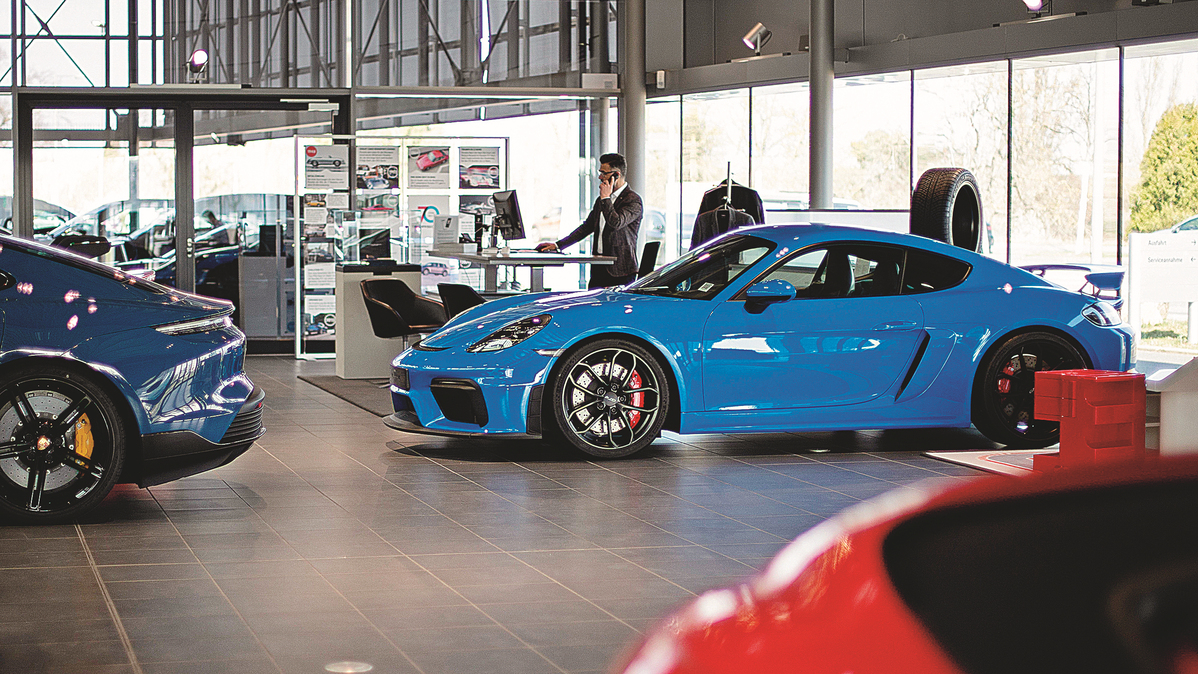 Chinese owners claim installation of manual steering column is unfair and unwelcome
Automaker Porsche is facing a test of consumer trust in China for allegedly delivering inferior steering column and snubbing owners' requests for fair compensation, an issue which is still pending.
By the end of April, 97 owners had made accusations against Porsche-which they believe violated China's law on consumer rights-on online portal, Black Cat Complaints. The site ranked Porsche as the brand to receive the most automotive-related complaints in that month.
According to a letter Porsche sent to car owners on April 30, the company had supplied manual steering columns in some of its cars because of ongoing chip shortages.
An electric steering column, which operates in tandem with automatic seat adjustment, is the default configuration of the luxury car marque.
Porsche had initially said it would provide free upgrades to the electric steering column when available. However, after several rounds of communications, Porsche China then said its headquarters had found it could not carry out the upgrade and canceled the plan in March.
As compensation, Porsche offered 2,300 yuan ($338) per car in vouchers. The official price for the upgrade costs around 30,000 yuan, according to the complaints and car bloggers.
A row then erupted. As a result, Porsche China publicized the letter where it admitted that canceling the upgrade replacement plan had caused inconvenience and puzzlement to owners.
It said:" (Car owners) have started to doubt the brand for reasons that they do not agree with the remedy measures and plans" and it sends its "most sincere apology".
It added the company had notified waiting clients that the steering column would be manual. However, some drivers have since alleged they were surprised to learn this fact after owning their cars for several months.
Porsche said it had set up a joint task force with staff from its headquarters and China to find a solution.
"As a result of our efforts, we have made some progress on the possibility of restoring this function. We will give customers and the public a clear answer in the coming days," Porsche told China Daily without elaboration.
Public attention to the case renewed on Wednesday, when the topic went viral and became one of the most searched on Sina Weibo, China's Twitter-like social media.
Recently, many famous car bloggers rallied to criticize Porsche's letter of not providing a solution that is apparent, and did not address concerns that the company is not treating consumers in its largest market with due respect.
In addition, they said compensation to owners at home and abroad differs. Some owners claimed Porsche will pay $500 to consumers overseas as compensation, with email notifications. However, compensation in China was only a voucher for Porsche aftersales service without any notice.
Chinese car owners should not be treated differently from overseas consumers, said Cui Dongshu, secretary-general of China Passenger Car Association.
"The incident has directly damaged the interests of consumers, the brand's reputation and image (of Porsche) will be compromised to some extent," Cui added.
Porsche delivered 95,671 cars to the Chinese market in 2021, making it the firm's largest single market in the world for seven consecutive years. China also accounted for 17,685 of Porsche's 68,426 global deliveries in the first quarter.