High school students prepare for make-or-break test
Share - WeChat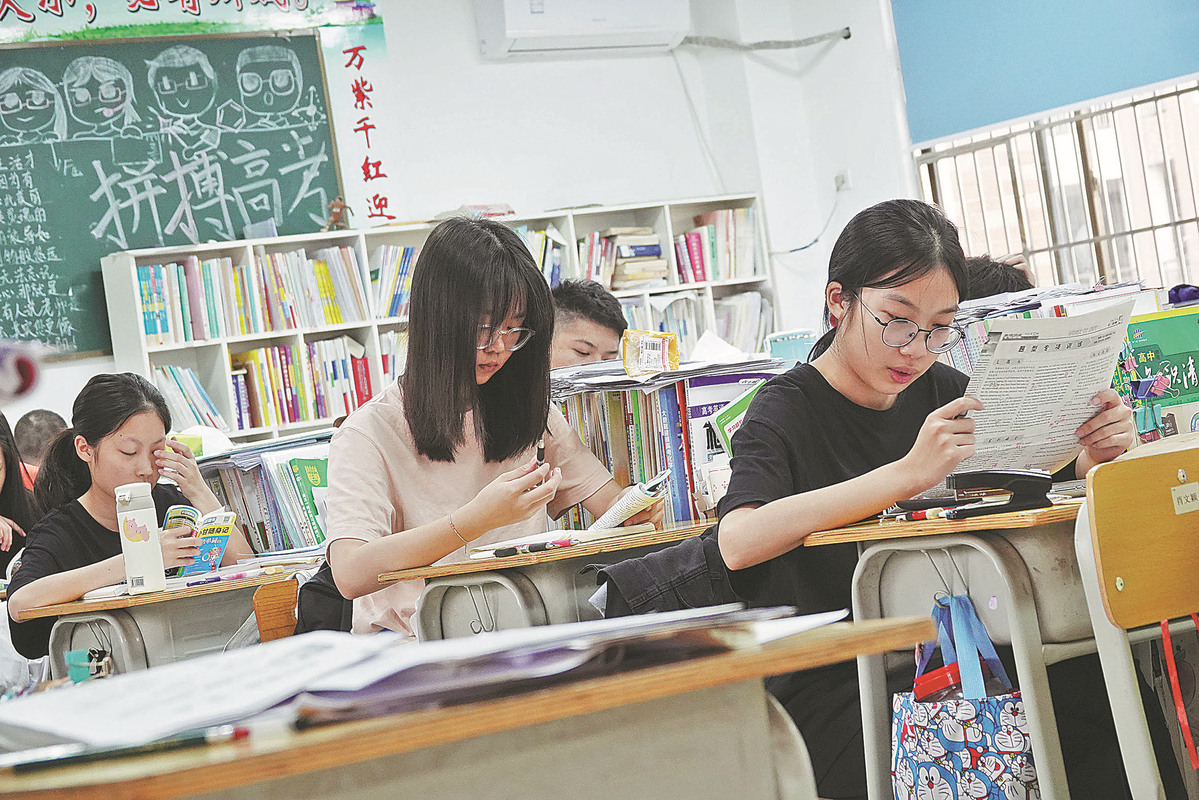 Academic burdens reduced, but challenges lie ahead in the gaokao
The first thing 17-year-old Zhang Junyang does after getting up at around 6 am is to drink a considerable amount of black coffee to get through a long day of academic studies.
The student at Lushan Binjiang Experimental School in Changsha, Hunan province, started drinking coffee in her final year at high school to prepare for the "biggest test" of her life, the gaokao, or national college entrance exam.
The gaokao is a make-or-break exam for high school students, because their scores determine which higher education institution will accept them-either a university or a vocational college.
A record 10.78 million young people signed up for the gaokao last year. Although the overall enrollment rate for higher education in China has reached more than 90 percent in most provincial regions, the enrollment rate at first-tier universities is less than 20 percent, according to media reports.
In addition to the daytime classes that Zhang attends, the school organizes evening self-study courses, giving students time to review their work. The school day ends at 10:20 pm and Zhang usually goes to bed at around midnight.
Each week, Zhang only takes a half-day break on Sunday mornings. On Saturday evenings, when she does not have to attend the self-study course at the school, she takes an English-language course from a private tutor.
The intense academic pressure faced by the nation's high school students prompted the Ministry of Education to take measures to reduce their academic burden.
Earlier this year, the ministry said it would guide local governments in implementing the double reduction policy-reducing the burden on students from homework and extracurricular tutoring. It would also regulate private academic tutoring companies that take high school students. The ministry said these companies should comply with the same requirements as those for tutoring companies for primary and middle school students.