Wang Yi speaks with new ROK official about continuing relationship
By MO JINGXI | chinadaily.com.cn | Updated: 2022-05-17 11:03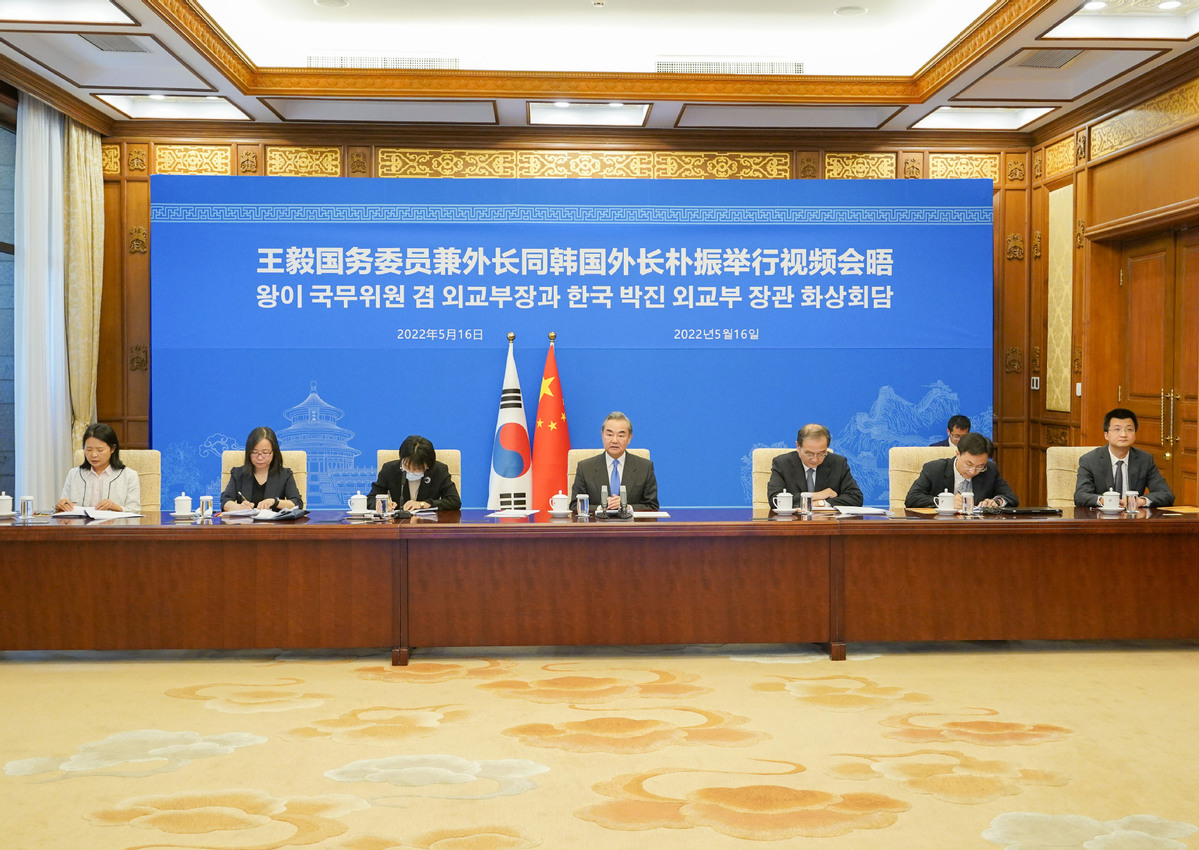 State Councilor and Foreign Minister Wang Yi on Monday called on China and the Republic of Korea to stay alert to the risk of a new Cold War and oppose bloc confrontations, as such efforts involve the fundamental interests of both countries.
Wang made the remarks during a virtual meeting with his ROK counterpart Park Jin, who took office last week.
Over the past 30 years, since the two countries established diplomatic ties, the China-ROK relationship has achieved leapfrog development that benefited people in both countries and promoted regional stability and prosperity, he said, urging the two sides to continue to maintain regional openness and inclusiveness.
To create greater progress in bilateral ties, Wang called on the two countries to consolidate mutual trust by strengthening communications, to realize common development by boosting mutually beneficial cooperation, to facilitate people-to-people understanding by enhancing cultural exchanges, and to safeguard regional stability by promoting international cooperation.
China is pleased to see ROK playing a more constructive role in world peace and prosperity, Wang said.
China stands ready to work with ROK to defend the common interests of both countries, Asian countries and emerging market economies, and to bring stability and certainty to the world at a time of upheaval and changes, he added.
Park expressed the new ROK government's sincere appreciation of China's congratulations, saying that ROK highly values developing its relations with China and is willing to establish a more sound and mature bilateral relationship based on mutual respect and the spirit of cooperation.
ROK always adheres to the one-China principle, and appreciates and expects China to continue to play an important constructive role in the Korean Peninsula issue, he said.
The two sides also exchanged views over the new changes on the Korean Peninsula and global issues of common concern.