Budweiser helps Shanghai in time of need with emergency drinking water
By Zhong Nan | chinadaily.com.cn | Updated: 2022-05-17 14:56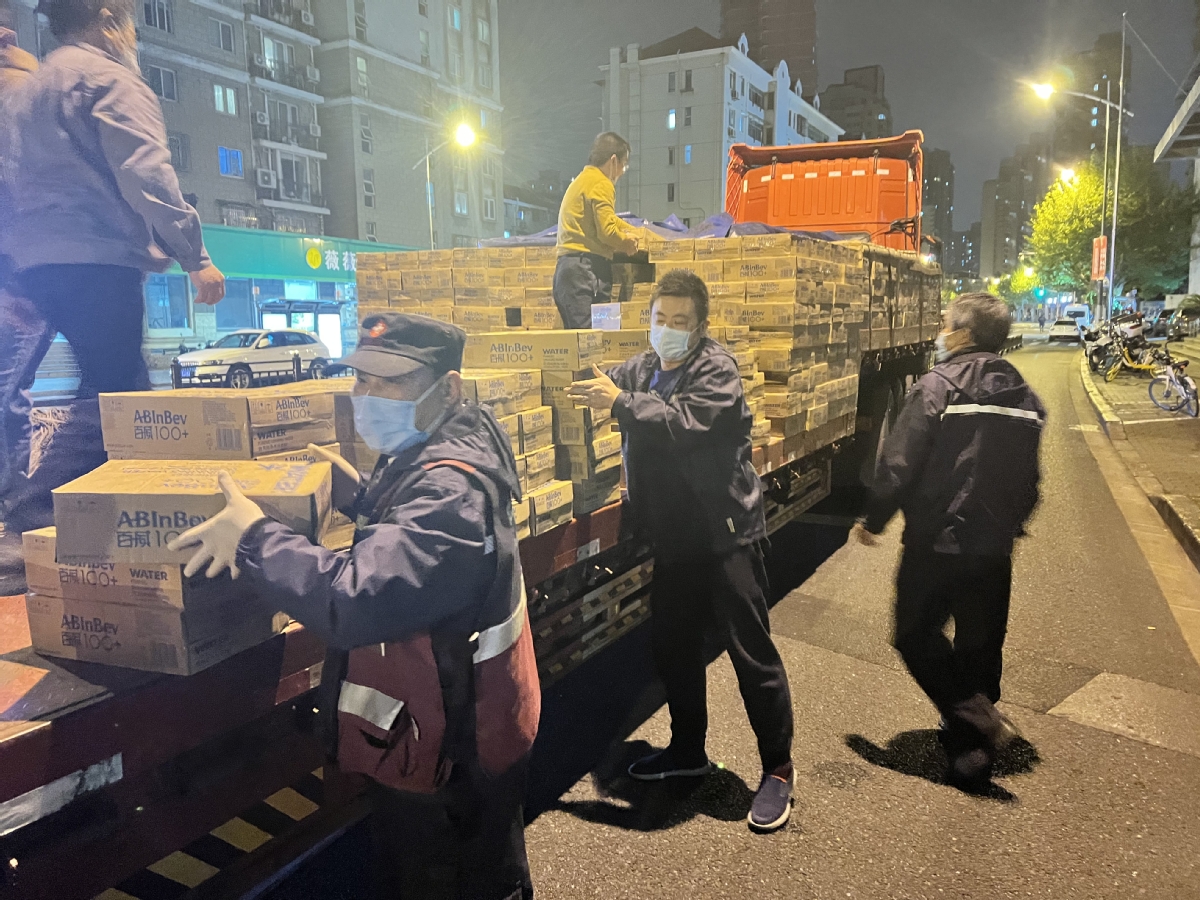 Beer manufacturer Budweiser China donated 108,000 cans of emergency drinking water to makeshift hospitals across Shanghai to support the city's fight against the pandemic, a company executive said on Tuesday.
Facilitated by local government branches, including the Commission of Commerce of Shanghai Huangpu District, and Shanghai Committee of the China National Democratic Construction Assn and its charity foundation, the emergency drinking water was delivered to makeshift hospitals in Shanghai's Baoshan, Songjiang and Minhang districts, and several communities in Huangpu district.
The emergency drinking program is an AB InBev global initiative. In 2015, the program was introduced in China in an effort to provide clean and safe drinking water to local disaster areas, water-stressed regions, and to people working on the front line of disaster relief as quickly as possible.
Since then, Budweiser China has assisted many areas stricken by calamities across China. More than 1.7 million cans of Budweiser emergency water have been delivered to those in need to date.
"I am proud that Budweiser China has supported our community in Shanghai with clean drinking water," said Jan Craps, Bud APAC's chief executive and co-chair of the board.
The executive said that the group is committed to practicing social responsibility. Budweiser China will continue to provide meaningful assistance and support the country's fight against the pandemic.