Slowdown reflects new policy of tax cuts, refunds
By ZHANG YUE | chinadaily.com.cn | Updated: 2022-05-17 15:30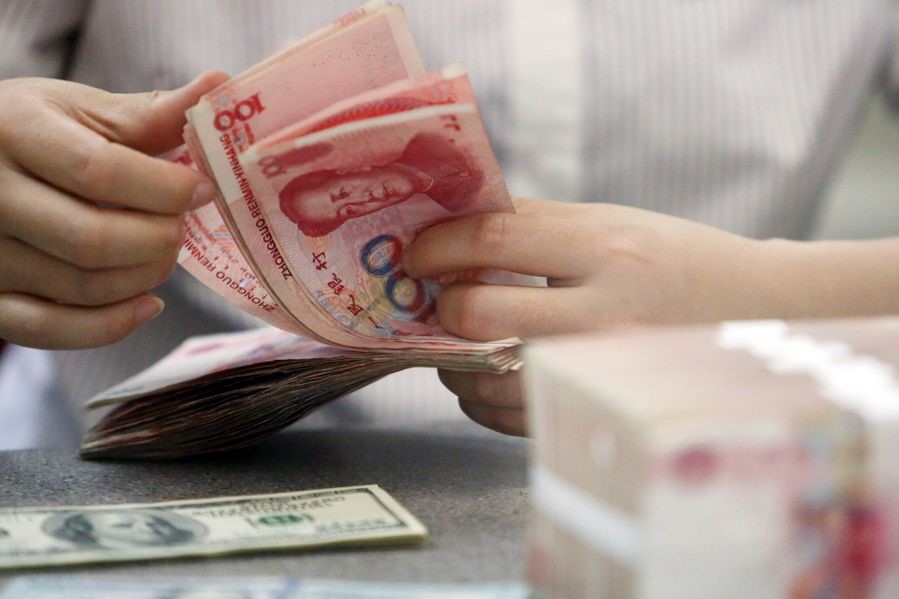 The slowdown in China's fiscal revenue growth in the first four months of this year is mainly attributed to the newly introduced, sizable tax cuts and refunds, which will lessen businesses' burden and help tide them over difficulties, an official said.
Xu Hongcai, vice-minister of finance, said at a press briefing on Tuesday that China's fiscal revenue rose by 5 percent in the January-April period from a year earlier, after excluding value-added tax (VAT) credit refunds, down from the 8.6 percent year-on-year growth between January to March.
Xu said this year, overall tax refunds and cuts are expected to total 2.5 trillion yuan ($369 billion), while VAT credit refunds will account for 1.5 trillion yuan of this sum. As April is the first month for VAT tax refunds to be enacted, and all these refunds directly offset current fiscal revenue, tax refunds are a major reason behind the recent slowdown in growth.
"We've been working actively in alleviating business' cost burden, a move that leads to decline in fiscal revenue," he said.
He said the country's VAT tax credit refunds reached about 800 billion yuan in April, with policy impact being greatly unlocked. The amount accounts for 37.5 percent of the fiscal revenue of last April.
On top of tax refunds, the one trillion yuan in tax cuts this year combined with tax deferrals, also contributed to the slowdown, Xu said. But the decline in fiscal revenue aims to generate multiplying effects in invigorating market players.
"With China's steady and ever-improving economic fundamentals unchanged, growth in fiscal revenue will also pick up," Xu said.
Xu also mentioned at the briefing that over the past decade, China's fiscal capacity has continued to grow. When the economy grows, the country's fiscal revenue has been on a relatively steady increase. From 2012 to 2021, revenue under the general public budget increased from 11.73 trillion yuan to 20.25 trillion yuan, marking an average annual increase of 6.9 percent . This has provided strong fiscal safeguards in achieving the first centenary goal of building a moderately prosperous society in all respects, Xu said.
Over the past 10 years, the intensity of fiscal spending has also been scaled up. Fiscal spending under the general public budget has gone up from 12.6 trillion yuan in 2012 to 24.63 trillion yuan in 2021, an 8.5 percent annual increase. This has decisively underpinned overall social and economic progress over the decade, Xu said.