China, ROK set to enhance cooperation
By MO JINGXI | CHINA DAILY | Updated: 2022-05-18 07:11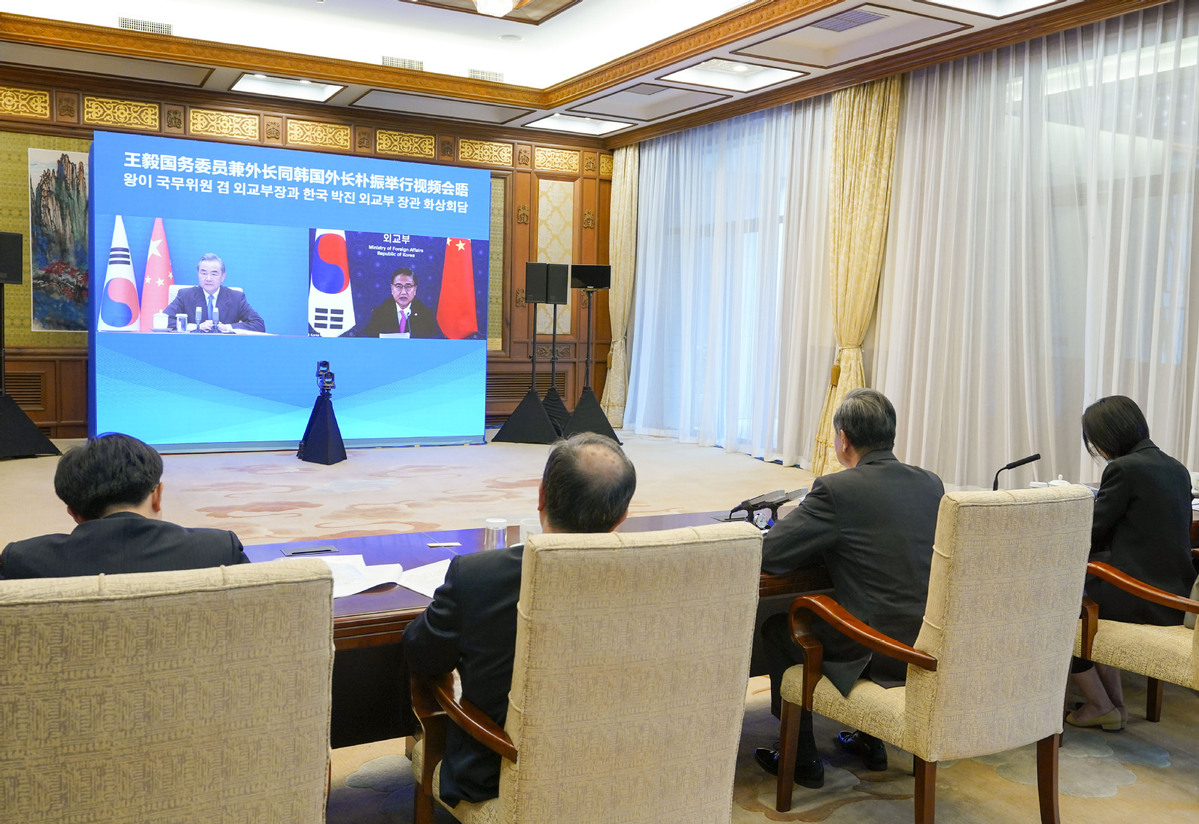 Wang Junsheng, a researcher of East Asian studies at the Chinese Academy of Social Sciences, said that stable China-ROK relations are not only important for the two countries, but also have significance for solving regional and international issues.
"Given the current situation on the Korean Peninsula, maintaining good cooperation between China and the ROK will help contribute to stability and peace on the peninsula," Wang said.
According to a news release on Monday's virtual meeting, Wang and his ROK counterpart also exchanged views on recent developments on the Korean Peninsula.
Last week, the Democratic People's Republic of Korea reported its first case of COVID-19. As of Monday, the country said more than 1.48 million people were ill with fever, according to media reports.
China has reiterated its support for the DPRK in fighting the virus as it is a common task facing the entire community.
"China and the DPRK have a fine tradition of offering assistance to each other. China is ready to work with the DPRK to support each other and enhance cooperation in the battle against the pandemic," Foreign Ministry spokesman Wang Wenbin said on Tuesday.