Rising fertilizer prices compound food crisis
By EDITH MUTETHYA in Nairobi, Kenya | China Daily | Updated: 2022-05-18 09:56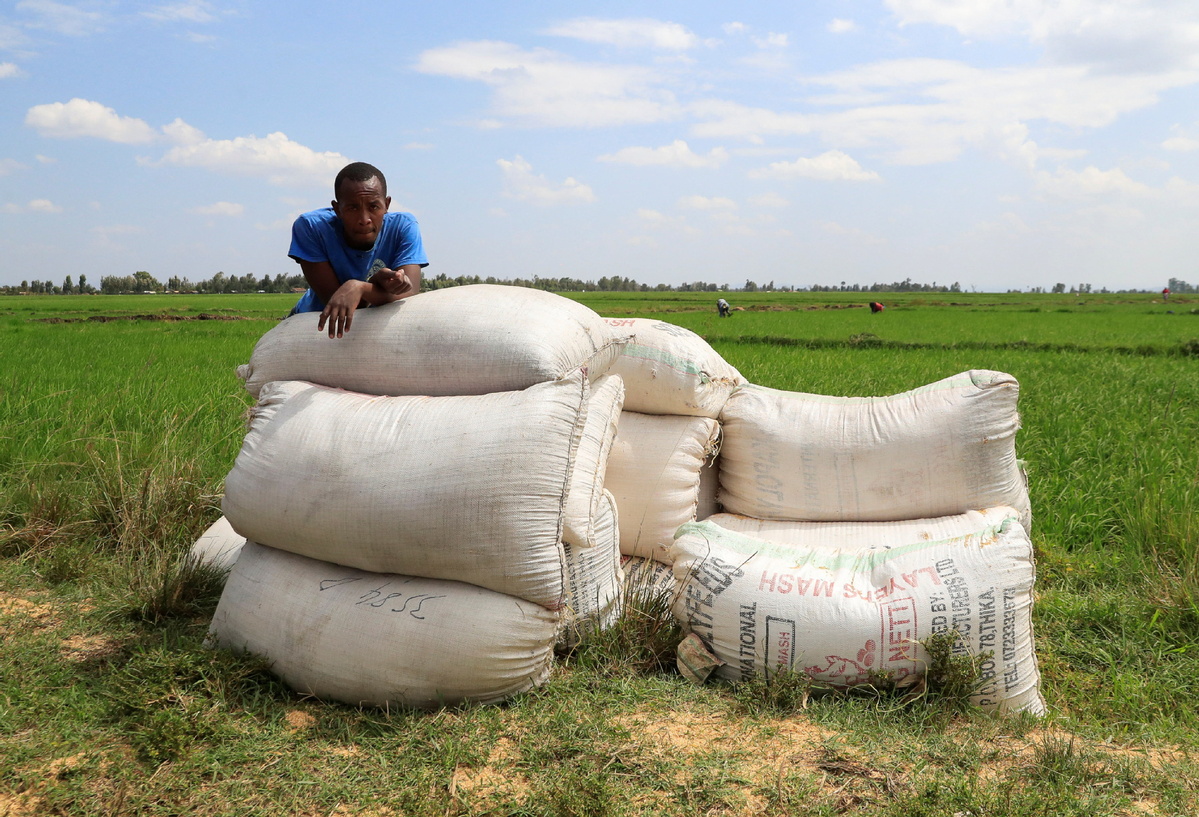 Food security concerns in drought-hit East Africa could be further worsened by grain shortages and the rising cost of fertilizers resulting from the ongoing conflict in Ukraine.
The region has been badly impacted by four consecutive below-normal rainfall seasons. Now, in the west of Kenya, one of the country's grain baskets, farmers are struggling to access fertilizer due to skyrocketing prices.
The situation has seen some farmers decide to forgo planting during this rainy season while others have had to reduce their acreage, meaning Kenya will see a shortage in maize.
Francis Mburu, a shopkeeper in Kimilili town, Bungoma county, said the price of a 50-kilogram bag of diammonium phosphate fertilizer, generally applied as a basal dose before sowing, had reached $51.6, up from $21.5 last year.
Meanwhile, a 50-kg bag of calcium ammonium nitrate, a topdressing fertilizer, has more than tripled in price to $49.9.
Mburu said the rising price of fertilizer had pushed the cost of production too high. He had to give up planting during the current rainy season and instead purchased grains for home consumption.
Isabela Naliaka, a farmer in Sinoko village, Kanduyi sub-county, said people are not aware that the rising cost of fertilizer is linked to the conflict in Ukraine. Instead, they think the farm input is being hoarded.
Low production
"Production will be very low this year if many people opt not to plant and if others reduce their farm acreage due to the high cost of fertilizer," she said.
Naliaka said she was shocked when she went to buy her mother a bag of diammonium phosphate fertilizer three weeks after she had bought her own at $42.2 only to find that the price had increased sharply.
During the onset of the rainy season last month, the World Food Programme warned that the rising fertilizer costs will have severe implications for food availability and prices in eastern Africa, noting that the region depends fully on imported fertilizers.
The UN agency said Kenya and Uganda will be most affected, as they import 15 and 16 percent respectively of their fertilizer from Russia and Ukraine.
The WFP said the prospects of higher-than-average prices could reduce fertilizer demand, which, coupled with anticipated below-average rains, would likely affect production and the availability of staple crops at the market, and-eventually-push up cereal prices.
Akinwumi Adesina, the president of the African Development Bank, said this month that the Russia-Ukraine conflict is a huge factor in fertilizer prices rising by 300 percent in Africa.
"Our analysis is that Africa faces a fertilizer shortage of 2 million metric tons this year. We estimate it will cost about $2 billion-at current market prices-to source new fertilizer to cover the gap," Adesina said.