Finland, Sweden apply to join NATO
By REN QI in Moscow | CHINA DAILY | Updated: 2022-05-19 07:16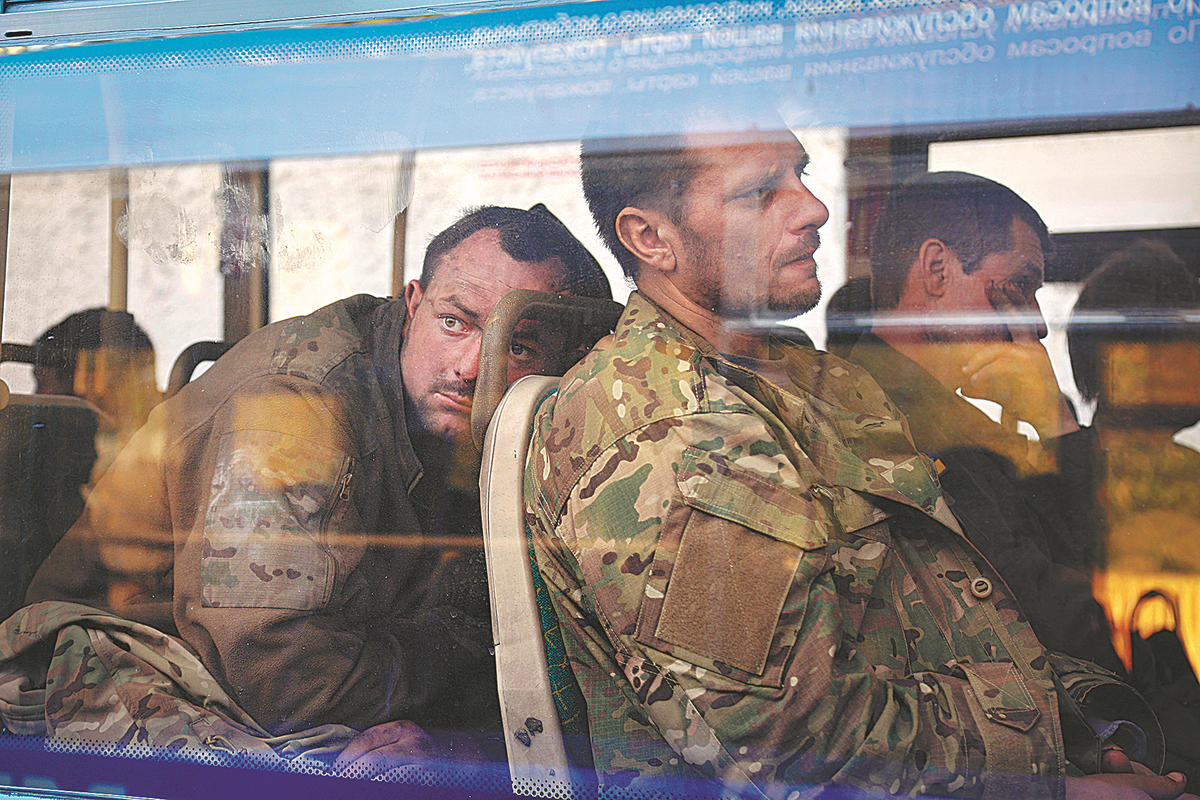 NATO Secretary-General Jens Stoltenberg said on Wednesday that Finland and Sweden have officially applied for membership in the alliance, overhauling their decadeslong foreign policy.
"I warmly welcome the requests by Finland and Sweden to join NATO," Stoltenberg told reporters after receiving application letters from the two countries' ambassadors. He described the nations as "our closest partners".
The application must now be considered by NATO's 30 member countries, a process that is expected to take about two weeks, although Turkish President Recep Tayyip Erdogan has expressed reservations about Finland and Sweden joining.
If his objections are overcome, and accession talks go as well as expected, the two countries could become NATO members within a few months. The process usually takes eight to 12 months, but NATO wants to move quickly, the Associated Press reported.
Moscow has threatened to react with unspecified "military-technical measures" should the Nordic states make what it called the "grave mistake" of joining NATO. The Kremlin warned that "the general level of military tensions will increase" in Europe if the alliance does expand to Russia's doorstep.
Russia will keep an eye on how NATO uses Finland's and Sweden's territory and "make its conclusions", said Russian Foreign Minister Sergey Lavrov.
"Finland, Sweden and other neutral countries have for years participated in NATO's military exercises," Lavrov said. "NATO has taken their territories into account in planning its eastward movement. In this context, it apparently makes no difference anymore."
He said that Moscow saw no reason for Finland and Sweden to be worried about their security. "Incidentally, the Finnish president and the Finnish ambassadors everywhere have been saying that they see no threats from Russia," Lavrov said.
Austrian Foreign Minister Alexander Schallenberg said that his country would retain its neutral status, even though European Union allies Sweden and Finland had overhauled their decadeslong foreign policy to apply for NATO membership.
"The situation for us looks a little different," he told German radio broadcaster Deutschlandfunk on Wednesday, saying there was "overwhelming" public support for neutrality in Austria.
Schallenberg said that the country, which gets 80 percent of its natural gas from Russia, would continue to provide humanitarian support to Ukraine rather than lethal weapons.
Meanwhile, Russia's Ministry of Defense said on Wednesday that 959 Ukrainian soldiers had surrendered this week at the besieged Azovstal steel plant in Ukraine's port city of Mariupol.
"Over the past 24 hours, 694 militants surrendered, including 29 wounded," the ministry said in its daily briefing on the conflict. "In total, since May 16, 959 militants surrendered, including 80 wounded."
The Russian Foreign Ministry said on Tuesday that two employees of Finland's embassy in Russia will have to leave the country in response to a similar move by Helsinki.
While visiting the Russian-held city of Kherson in southern Ukraine on Tuesday, Russian Deputy Prime Minister Marat Khusnullin said that funds had already been allocated to a project to rebuild roads, bridges and buildings.
Russian troops gained control of Kherson in late April. The port city now uses Russian rubles rather than Ukrainian hryvnias, and Russian forces have installed a pro-Moscow "military-civilian administration".
Khusnullin said that rebuilding destroyed parts of the city would be Russia's first priority, but that Moscow was also specifically interested in supporting Kherson's agriculture sector.
Agencies contributed to this story.