Countdown's begun for authorities to make preparations for gaokao
China Daily | Updated: 2022-05-19 08:42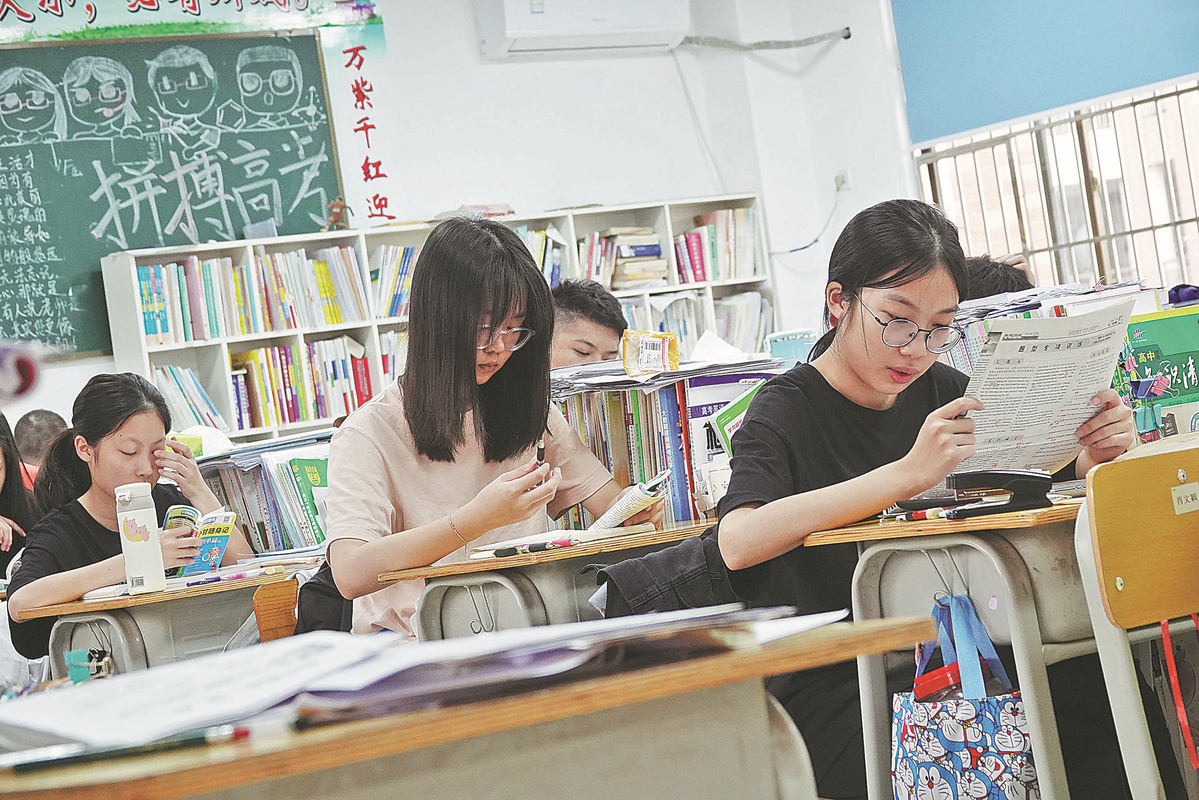 With less than three weeks to go before the national college entrance examinations or gaokao on June 7-8, many places have announced COVID-19 prevention and control measures, requiring examinees to begin health monitoring 14 days before the exams, and candidates who stay in other places to return to the regions where they have registered for the exams before a specific date.
Although the exams do not determine a person's fate, it is still one of the most important exams for the nearly 12 million students who sign up for it. Therefore, it is very important for the authorities to make the best arrangements possible. Particularly this year, given the outbreak of COVID-19 cases in some parts of the country.
Local governments strictly enforcing epidemic prevention and control measures to achieve the results of the dynamic clearing policy should ensure that all registered candidates can sit for the exam without facing any problems.
They must ensure that candidates who are away from where they have registered for the exams face no hassles reaching the test center. According to a notice issued by several provincial-level regions, most regions, including Shandong, Tianjin, Zhejiang and Guangxi, require students to return to where they have registered for their exams 14 days in advance, or before May 24. Students who will take their exams in Hubei are required to return to the province before May 18. Shangqiu, Anyang, Lankao and other places in Henan province require candidates to be in the region before May 17.
This kind of early movement will reduce mass migrations at the last hour, which increases the chances of the virus spreading. Students staying far away from their centers should also pay close attention to local epidemic prevention policies and make due preparations. It is best for them to relocate as soon as possible to avoid a scenario in which they are unable to sit the exams because of some failure to meet local epidemic prevention and control requirements. Local governments, too, should make relevant policies to give students and their parents sufficient time to make preparations. All available conditions should be created for students to be able to sit the exams without any problems.