Offline trading, other transactions returning to nation's financial hub
By SHI JING in Shanghai | China Daily | Updated: 2022-05-19 09:33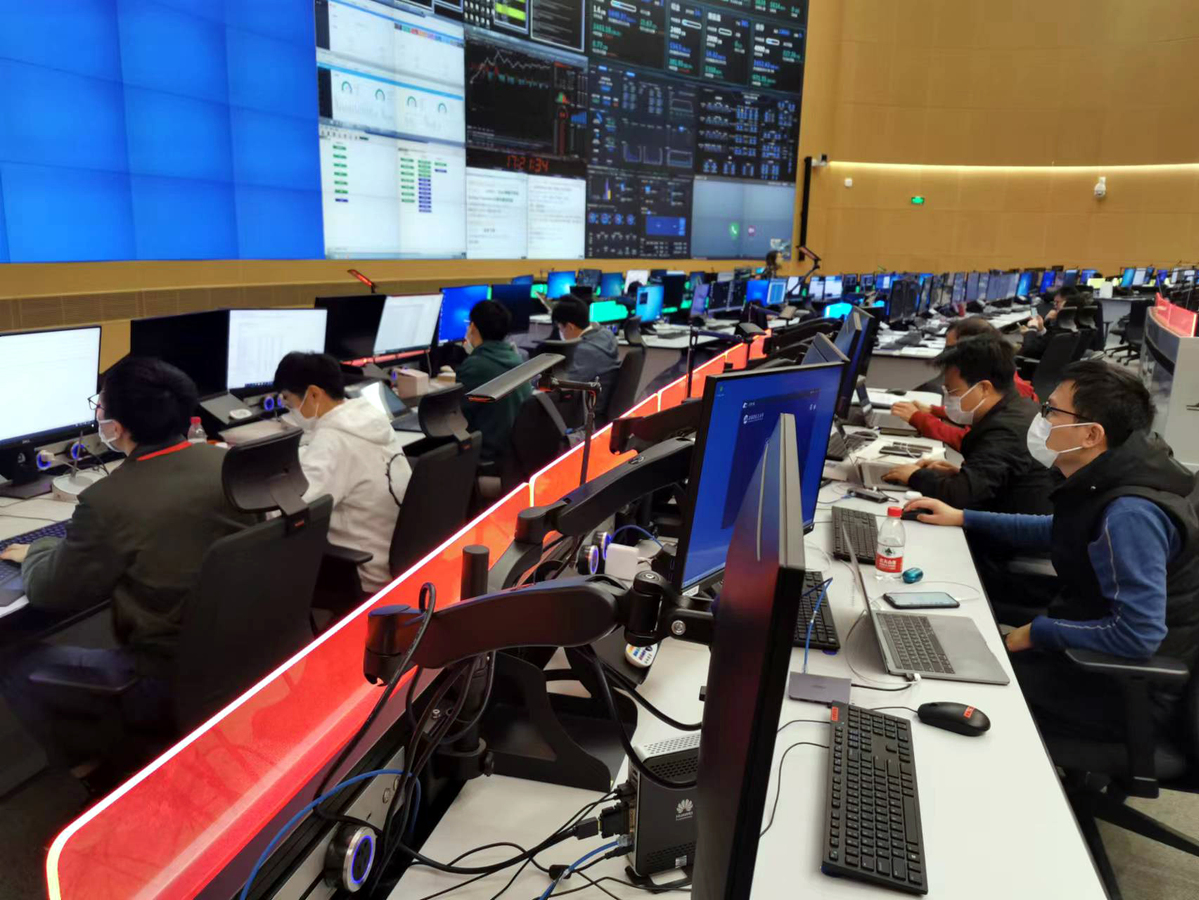 While major trading venues and financial institutions have maintained operations with various digital solutions during the latest COVID-19 outbreak in Shanghai, offline services will return soon as the epidemic comes under better control, local industry insiders said on Wednesday.
Five major commercial banks, including Bank of China, Industrial and Commercial Bank of China and Bank of Communications, announced that offline services resumed on Wednesday at certain branches in Shanghai, most of which are located in outlying parts of the city.
A first white list allowing 864 key financial institutions to resume offline operations will be released soon, Shanghai Securities News reported on Wednesday. But that news is still awaiting official confirmation from the Shanghai Municipal Financial Regulatory Bureau.
Shanghai recorded 96 local COVID-19 confirmed cases and 759 asymptomatic infections on Tuesday, all found within quarantined and locked-down populations, according to a news briefing on Wednesday.
Trading was not suspended on the Shanghai Stock Exchange when stricter epidemic control measures were taken earlier. The 328-member team working in a closed loop from the middle of March is largely responsible for this achievement.
Fifteen companies were thus helped in going public on the main board or the tech-heavy STAR Market on the Shanghai bourse via online listing procedures from March 30 to April 24, with total proceeds standing at 64.2 billion yuan ($9.5 billion). The market-making mechanism for the STAR Market started to solicit public opinion on May 13.
The Shanghai bourse has strengthened communication with foreign investors via online tools over the past few months. By providing insights into companies' management and industry trends, offshore investors can have a better understanding of China's economic outlook and strong resilience, said the SSE.
The China Foreign Exchange Trade System, which is based in Shanghai, has built remote trading rooms for nearly 200 financial institutions. The system's daily trading value reached 7.7 trillion yuan in April, which is on a par with daily figures in the first two months of the year.
Trading, settlement and technology staff of the Shanghai Futures Exchange started to work in closed loops in early March to ensure stable operation of the market. Although total holdings at the SHFE shed 1.5 percent from a month earlier to come in at 7.3 million lots at the end of April, trading value on the Shanghai International Energy Exchange-a subsidiary of the SHFE-surged 83.3 percent year-on-year in April.
Shanghai is home to over 1,700 licensed financial institutions and 14 national financial markets covering, among others, stocks, bonds and futures. Annual trading value of all financial products exceeded 2,500 trillion yuan in 2021.
According to a survey released by the Shanghai Financial Association in early May, more than 95 percent of polled financial institutions, including banks, brokerages and insurers, said their major businesses have been unaffected or slightly interrupted during the latest outbreak. Only 4.2 percent reported complete business shutdowns.
As the association explained, most financial institutions have digitalized their business and online services have been provided. These institutions also have plans to ensure continuity of core business activity.
Foreign bank operations in Shanghai have not been held up by the epidemic. Singaporean multinational financial giant United Overseas Bank announced in early May it would open a branch in Lingang Special Area in eastern Shanghai in the third quarter, thus becoming the first foreign bank making such a move in the area.
Investment bank leader Goldman Sachs announced on May 10 that E.G. Morse will co-lead the China business and will be relocated to Shanghai. It is a new post specially designed for the Chinese market.