Tech is changing the shape of our libraries, facilitating information sharing
By Barry He | China Daily Global | Updated: 2022-05-19 09:52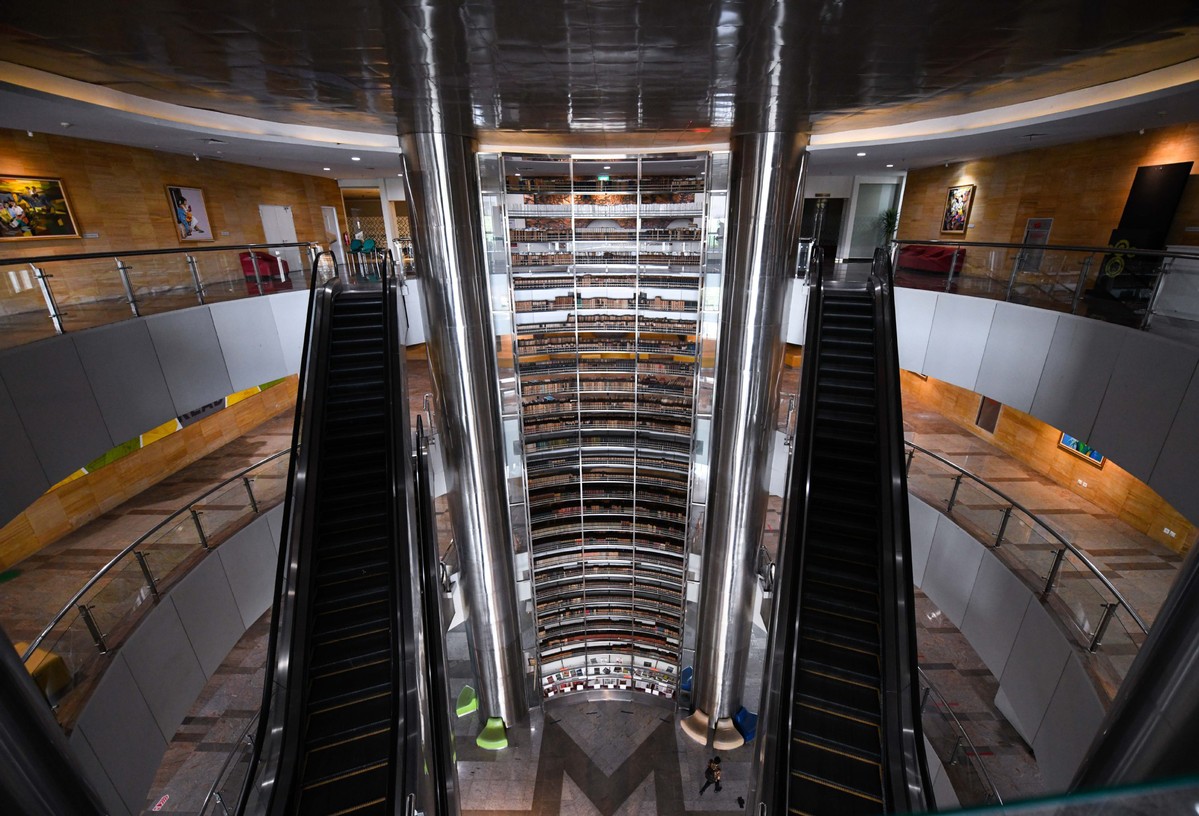 Libraries have been bastions of knowledge for millennia, and little has changed during the ages in how they operate on a basic level.
Only in the past few decades have computer databases made logging books and academic papers more efficient, with consecutive and ever-more-exciting silent revolutions taking place in the last few years.
From virtual AI voices that can help you choose your next novel, to physical machines that archive, retrieve, and log books of all kinds, technology is stealthily infiltrating our quiet reading zones.
Artificial intelligence has meant that library chatbots can answer questions for visitors looking for new books and direct them to the appropriate resources. Typically, a service provided by a human, such automated conversations between user and machine can enable librarians to focus on more complex questions about books that require nuance, and save them from repeating the same answers again and again.
Library opening hours could also be extended as a result of having such a consistent and open service.
Machine-learning programs mean other complex library tasks that require an understanding of the literature can be further automated. A sea of information, books require content summarization that preserves key elements of the meaning from original texts for potential readers. AI tools are now capable of such automatic summarization, meaning a chapter can be broken down into just three sentences. Constant improvements to programs to sharpen their nuance have meant the process of these tasks are rapidly improving.
In the physical realm, robots are steadily cropping up in libraries around the world, too. Autonomous robots that can search through the shelves at night and scan them for misplaced books may soon be the future for every school and community learning facility. A notoriously mundane task dreaded by every librarian, books have, in recent years, been fitted with radio frequency tags, similar to those used in keycards and for unlocking cars. These can be scanned by autonomous machines, and flagged up to librarians if a book happens to stray. Singapore's Pasir Ris Public Library has hosted successful tests, with robots detecting pariah novels with 99 percent efficiency.
Augmented reality technologies that superimpose data onto the surroundings of a user are also fast becoming popular in education sectors and in libraries. Subjects such as history, science, and technology are all benefiting from such immersive visual "textbooks", which may slowly come to replace existing physical paper books.
Apps can now show users what their area looked like in ancient times, as a user looks around, or highlight environmental damage in specific areas with data and analysis in real time as users walk.
The popular utility of these programs, especially in university libraries, means that significant facility upgrades will be seen universally in the coming years.
By continuing to provide free access to inspiring literature, historical resources and education, libraries help keep the public informed in our era of misinformation. While some of these concepts may have been seen as science fiction just 10 years ago, recent innovation means that workflow and the way information is shared in libraries will enable them to be more effective and valuable than ever.
Barry He is a London-based columnist for China Daily.