Indonesians cautiously optimistic after relaxing of health protocol rule against COVID
By Leonardus Leo in Jakarta | chinadaily.com.cn | Updated: 2022-05-20 19:04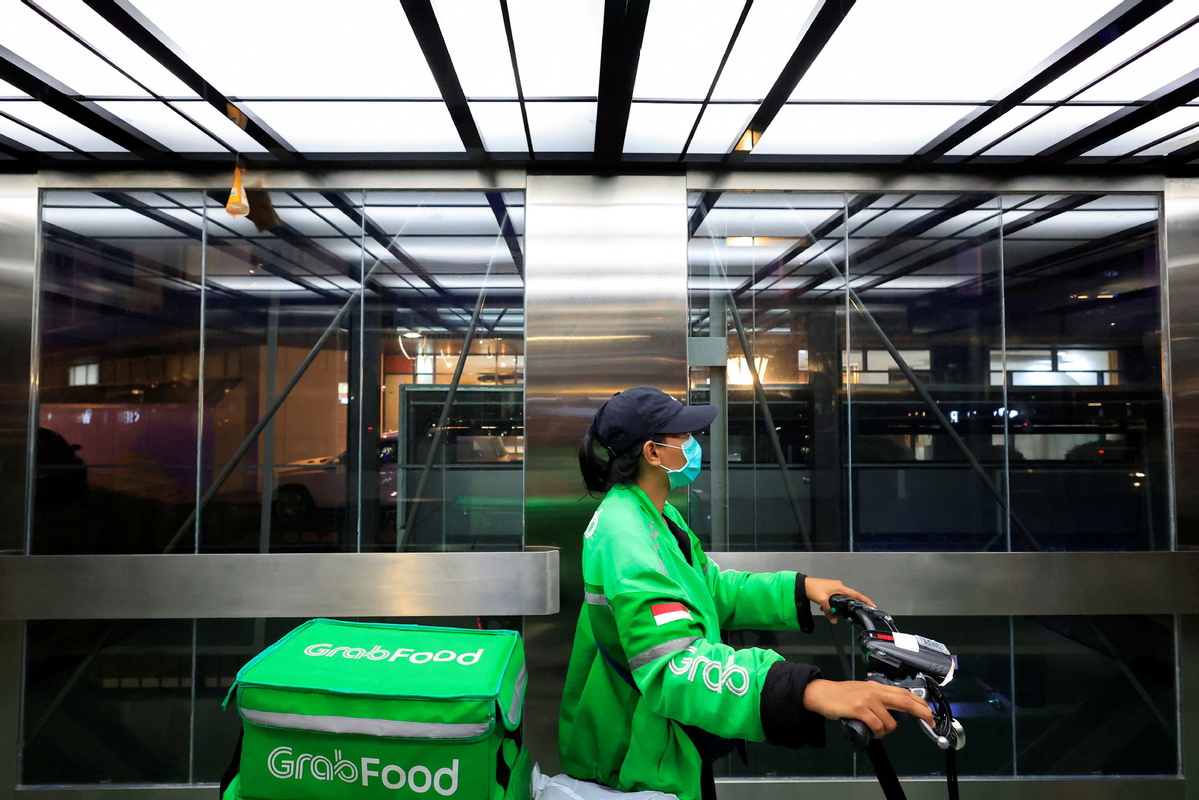 Still wary of necessary precautions, Indonesians welcomed the government's decision to drop the requirement for people to mask up outdoors and for vaccinated travelers to show pre-departure tests.
The new policy signals the pandemic is now under control, allowing people to live under a new normal. But this optimism is tempered by reports of possible increase in infections. President Joko Widodo said in May 17 said that people aren't required to wear mask outdoors, wearing mask is still required indoors and when taking public transportation. He also advised the elderly and those with comorbidity to always wear mask.
"The peak of the pandemic has passed. The pandemic is slowing down. It is reasonable that the government relaxed the rules," epidemiologist Tjandra Yoga Aditama said. But he said that rigorous testing must continue to verify if the number of cases is indeed declining.
But Dicky Budiman, epidemiologist at the Australia-based Griffith University, said that the Indonesian seemed to be too hasty in dropping the mask mandate and easing travel regulations, according to a report filed by local broadsheet Tempo. Budiman said such a policy should have only been enforced after Indonesia has achieved a high rate for booster shots.
As of May 17, out of the 208.2 million people targeted, 95.8 percent had received a first dose of vaccine and 79.9 percent had got a second jab of vaccine. Only a little over and 20 percent received a booster shot.
Adolf Auradanu, assistant manager at a Jakarta-based electrical appliance manufacturing firm, said the easing of health protocol means that anyone can go out and do any outdoor activities.
Santirini Soertjiady, a secretary at a secondary school in Jakarta, said she and some of her office colleagues still wear mask whenever they go out for a walk at the courtyard. She is not alone. The local media reported that many Indonesians still wear masks for outdoor activities.
Indonesian enterprises are gradually recovering from the pandemic. Sales are going up as the number of infections started to decline after the third wave peaked in February. On May 18, Indonesia had 327 new cases, down from 400 cases reported a week earlier.
The entry of the Omicron variant spiked cases in February. The Delta variant had sparked the second wave of infections that reached its highest point in July 2021, forcing more businesses to cut operating costs and go bankrupt. By December 2021, nearly seven percent of all business firms permanently closed down their operations while 14 percent stopped operation temporarily, according to official data.
But the fate of Southeast Asia's biggest economy changed this year, with its recovery on track. Indonesia's GDP expanded at 5.01 percent in the first quarter, thanks to increased private consumption and higher revenues.
Bank Indonesia, the nation's central bank, said the economic recovery in the first quarter is due to household consumption, which accelerated significantly to 4.3 percent. The easing of mobility restrictions and a faster vaccination rollout boosted consumption.
Indonesia has managed to keep infections at bay even while celebrating a huge religious event. The Muslim-majority country observed Eid al-Fitr – the end of the fasting month of Ramadan – in early May. Indonesians usually go back to their hometowns in droves to celebrate Eid with their extended family and friends.
There was concern that this practice might lead to a significant increase in COVID-19 infections after the holiday season. However, unlike last year's Eid holiday, there was no any indication that cases have risen much. This success was attributed to the national vaccination program and people's stronger awareness of health protocol rules.
President Widodo announced Indonesia's first two confirmed COVID-19 cases in March 2020, or about 10 months before the arrival of 1.2 million doses of Sinovac vaccine from China. It was the first batch of COVID-19 vaccines that arrived in Indonesia. Indonesia also has Sinopharm, Pfizer, AstraZeneca, Moderna and Novavax in its vaccination program.
The writer is a freelance journalist for China Daily.