Canadian canola seeds head back to Chinese market
By RENA LI in Toronto | China Daily | Updated: 2022-05-21 11:42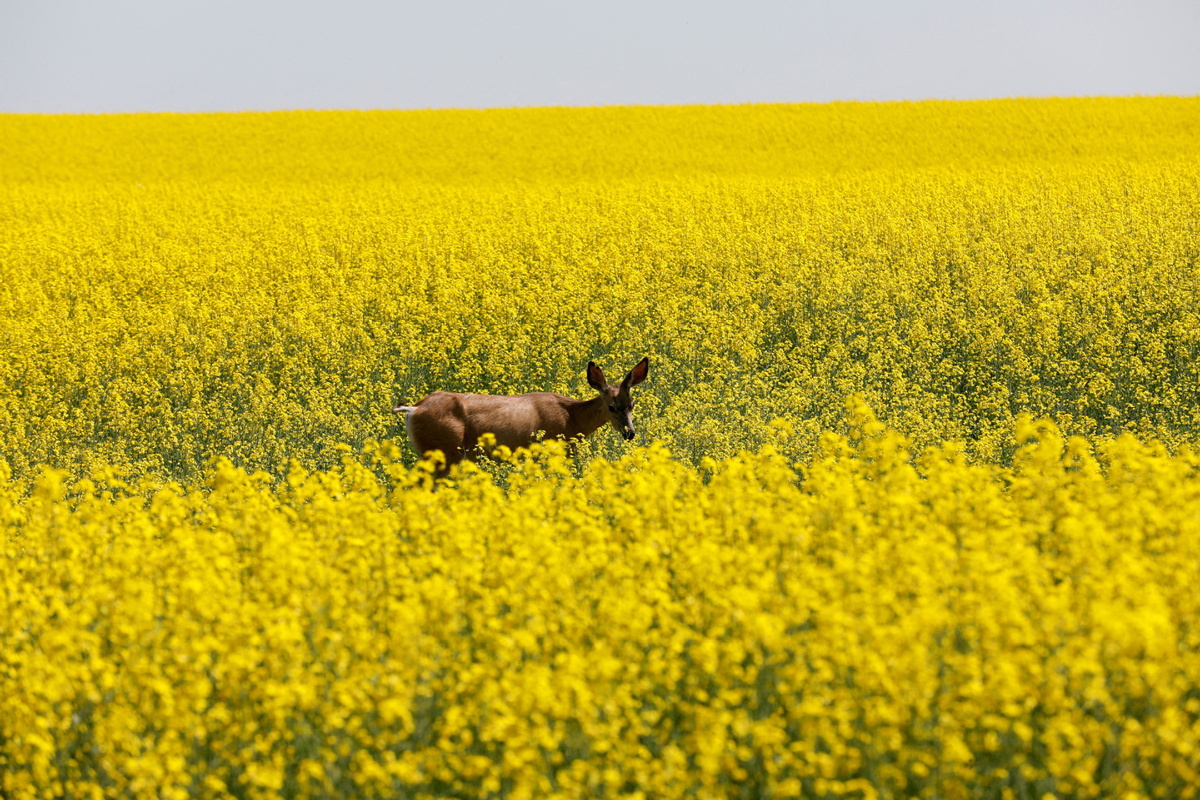 The outlook for Canada's canola industry has brightened with China lifting a three-year ban on imports of the seeds.
In early 2019, Chinese customs blocked some imports of the agricultural product from Canada after repeatedly finding a dangerous, hazardous organism inside the seeds.
The licenses for importing canola seeds were suspended for two major Canadian canola exporters, Richardson Milling and Viterra Canada, in March 2019.
On Wednesday, the Chinese customs website updated a list showing the two Canadian companies are now allowed to export to China.
Canada's Federal Trade Minister Mary Ng and Agriculture Minister Marie-Claude Bibeau issued a joint statement on Wednesday about regaining access to the Chinese market.
"We welcome this decision to remove the restrictions and immediately reinstate the two companies to allow them to export Canadian canola seeds," Ng and Bibeau said.
The Chinese market used to make up 40 percent of Canada's canola exports. Canola-seed exports to China were worth about $2.8 billion prior to the ban in 2018, and a free-trade deal with China could create 33,000 additional jobs in Canada from increased exports of canola alone, according to the Canola Council of Canada, or CCC.
The council estimated that the dispute cost the industry between $1.54 billion and $2.35 billion from lost sales and lower prices between March 2019 and August 2020 alone. The seed exports to China fell to $800 million in 2019, yet increased to $1.4 billion in 2020 and $1.8 billion in 2021.
Positive step
In a statement, CCC President Jim Everson called the restoration of full trade in canola with China a positive step.
But Johnny Huang, co-founder of Sitonia Consulting, said China grows its own canola, which could keep trade flows from increasing rapidly.
"China is expected to produce a record volume of canola this year. Soybean production is also estimated to rise this year," Huang said.
Canola seeds are similar in size to poppy seeds but contain about 45 percent oil. Canola plants grow to as high as 1.5 meters and produce yellow flowers. Canola is primarily used to make cooking oil, but can also be used as livestock feed and to make biodiesel.
Canada is the world's largest producer of canola. It is one of the most widely grown crops in Canada and it is currently trading at record highs as the war in Ukraine drives up prices for agricultural commodities.
Reuters contributed to this story.