Chinese art debut at art biennale in Dakar, Senegal
Chinaculture.org | Updated: 2022-05-21 12:43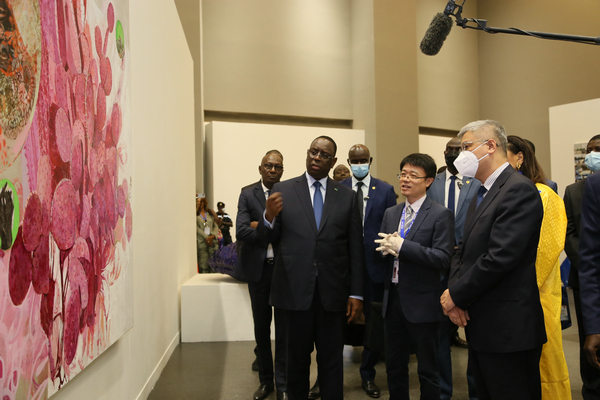 The 14th Dakar Biennale was unveiled in Dakar, Senegal on May 19th. China was invited to hold a special show at the exhibition as the guest of honor.
Xiao Han, Chinese ambassador to Senegal and Macky Sall, Senegal president addressed the opening ceremony.
Xiao said this is the first time China, a non-African country, joined the Dakar Biennale as the guest of honor since the event launched 30 years ago. The show will further enhance the cultural exchange between China and African countries.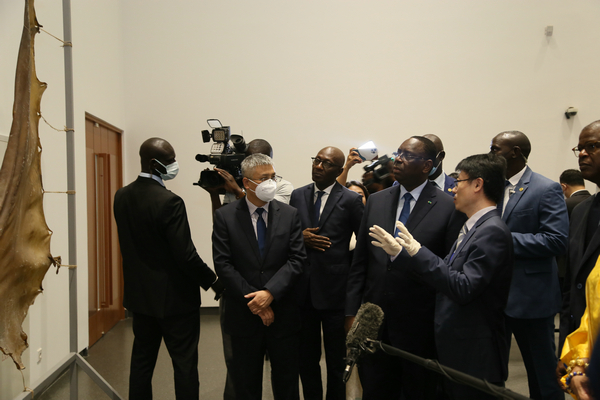 Sall praised the cooperation between the two nations and expressed thankfulness to China for active engagement. As a country with thousands of years of great civilization, Chinese people have created countless exquisite art pieces and will provide inspirations to the artists in Senegal.
A total of 24 pieces of works by Chinese artists were exhibited at the event, including paintings, photos, sculptures and installations.
Launched in 1992, the Dakar Biennale is a platform to exhibit African contemporary art, attracting many artists from around the world. The event for this year will run through June 21.