Teacher in a class of her own
By Zhao Ruixue | China Daily | Updated: 2022-05-24 07:48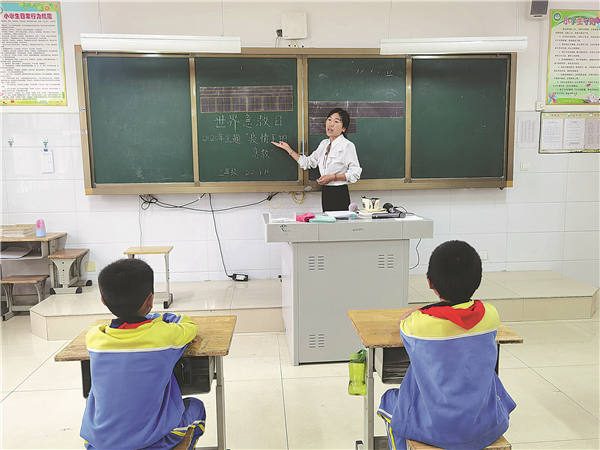 Dedication to others inspires those who came into contact, Zhao Ruixue reports in Jinan.
For pupils at a village school in Yiyuan county, Shandong province, Ren Jilan has not only been teaching them but also showing them how to face life with a positive attitude, especially when things just don't seem to be working out.
Ren was born in a Yiyuan county village in 1992. She had to shoulder more work than other children when she was young because both her father and mother suffered from ill health.
Although she had to quit school to take care of her family, she never stopped studying.
With support from her relatives and fellow villagers, Ren completed her 12-year school study and was admitted by Qufu Normal University at the age of 22 to pursue a bachelor's degree majoring in pedagogy, which had always been her dream.
But as she edged ever closer to her dream, she encountered financial difficulties-her family couldn't afford the tuition.
When she was about to give up on university, Li Zhenhua, a teacher at Yiyuan county, came to her and offered help.
"Teacher Li shed light into my life. At that time, I told myself that after graduation, I will return to my hometown and work as a rural teacher to reciprocate the teacher and my fellow villagers," Ren says at the playground of Fuluping Primary School in Dongli town, where she works. While speaking, she kept watchful eyes on children who were playing on the playground.