JD air cargo fleet taxis toward takeoff
By WANG YING in Shanghai and FAN FEIFEI in Beijing | China Daily | Updated: 2022-05-24 09:07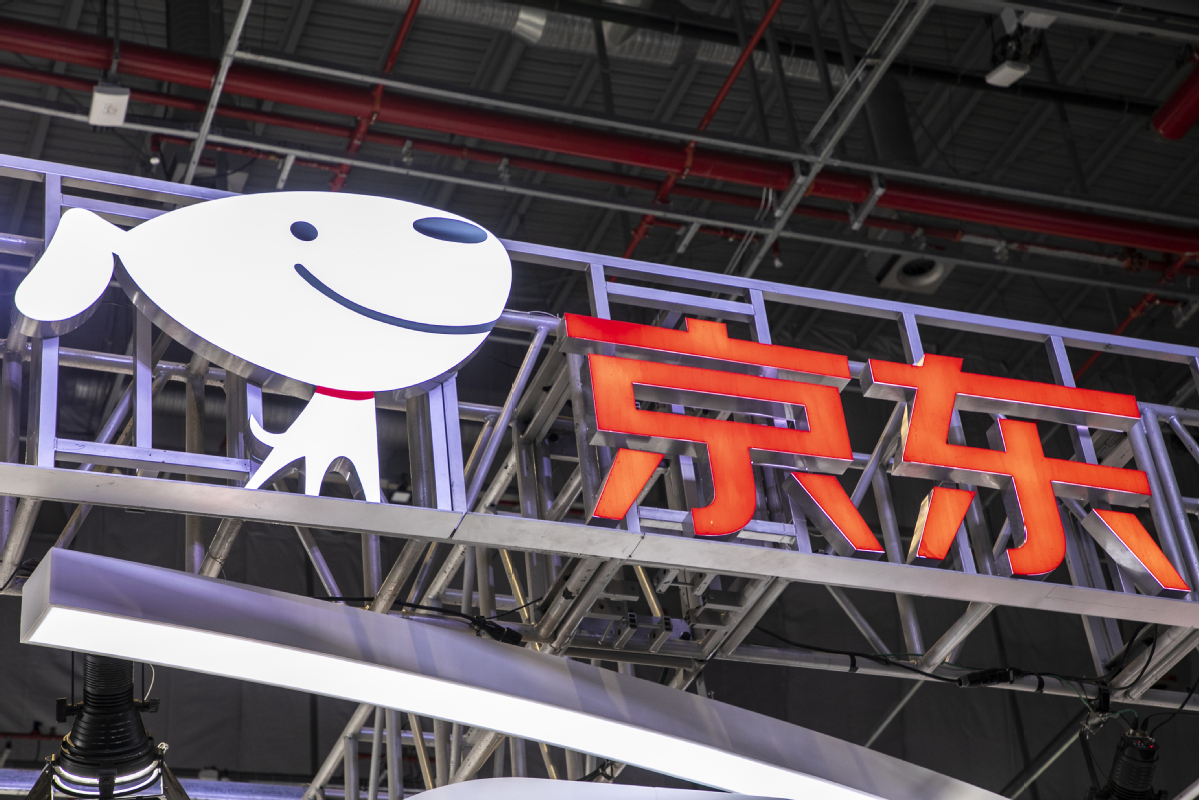 Chinese e-commerce giant JD has completed preparatory work and sought the approval of aviation authorities to launch its self-owned air cargo fleet, which will initially comprise three B737 cargo aircraft and be based in Nantong, Jiangsu province, official sources said.
Jiangsu Jingdong Cargo Airlines Co Ltd, which received permission from the Civil Aviation Administration China in August last year to be set up, has applied for an air transportation business license, the CAAC announced on its website on Monday.
Asked to comment, JD itself did not confirm the development.
The CAAC website, however, announced the cargo carrier would be a joint venture between an enterprise management company under JD and Nantong Airport Group, with the former contributing 75 percent of the 600 million yuan ($90.24 million) initial capital.
The CAAC has allowed Jiangsu Jingdong Cargo Airlines' main operational base at Nantong Xingdong International Airport to introduce three B737 cargo aircraft. The company has hired a 14-member flight crew and 42 maintenance personnel among others, the public filing stated.
JD's moves follow steady growth in China's civil aviation cargo and mail transportation volume in the past few years. Despite the impact of COVID-19, the nation's aviation sector transported 7.32 million tons of cargo and parcels in 2021, up 8.2 percent year-on-year.
Specifically, 4.65 million tons of cargo and mail were carried across the Chinese mainland, up 2.6 percent year-on-year. The amount of delivery volume via international flights rose 19.6 percent year-on-year to 2.67 million tons in 2021, CAAC data published on Thursday showed.
Compared to the world's leading air cargo enterprises, Chinese cargo companies operate smaller fleets with lower cargo and parcel turnover. This means, the Chinese cargo and logistics sector has tremendous room for growth against the backdrop of industrial upgrade, industry analysts said.
"At present, air freight occupies a relatively small portion of China's comprehensive transportation system, which cannot meet consumers' fast-growing demand for high-tech products and cold chain logistics services for the transport of fresh produce and medicine," said Yang Daqing, deputy director of research at the China Federation of Logistics& Purchasing.
He said the shortage of air cargo capacity, specialized air cargo enterprises and hikes in transport costs became pronounced amid the COVID-19 pandemic, and also impeded the country's push to build a modern distribution system during the 14th Five-Year Plan period (2021-25).
Wang Jiangmin, a civil aviation analyst, was quoted as saying by Carnoc.com, an aviation website, "We should be aware of the growth pattern and potential of the air cargo market as the nation's 14th Five-Year Plan noted that the air logistics market will further expand."
Yang said JD's decision to introduce cargo aircraft will help the company to boost its long-haul freight capacity, enhance operational efficiency and expand its presence in the mid-range and high-end logistics market.
In 2018, JD signed a strategic partnership with the local government of Nantong to build Nantong Xingdong International Airport into an air cargo hub for JD Logistics.
The company launched two chartered cargo flights from China to Brazil and Germany in March. The flights transport a variety of e-commerce goods from China like fast-moving consumer goods, sports equipment and digital accessories. Goods are shipped to China on return flights, facilitating cross-border trade.