More help in pipeline for affected listed firms
By SHI JING in Shanghai | China Daily | Updated: 2022-05-24 09:10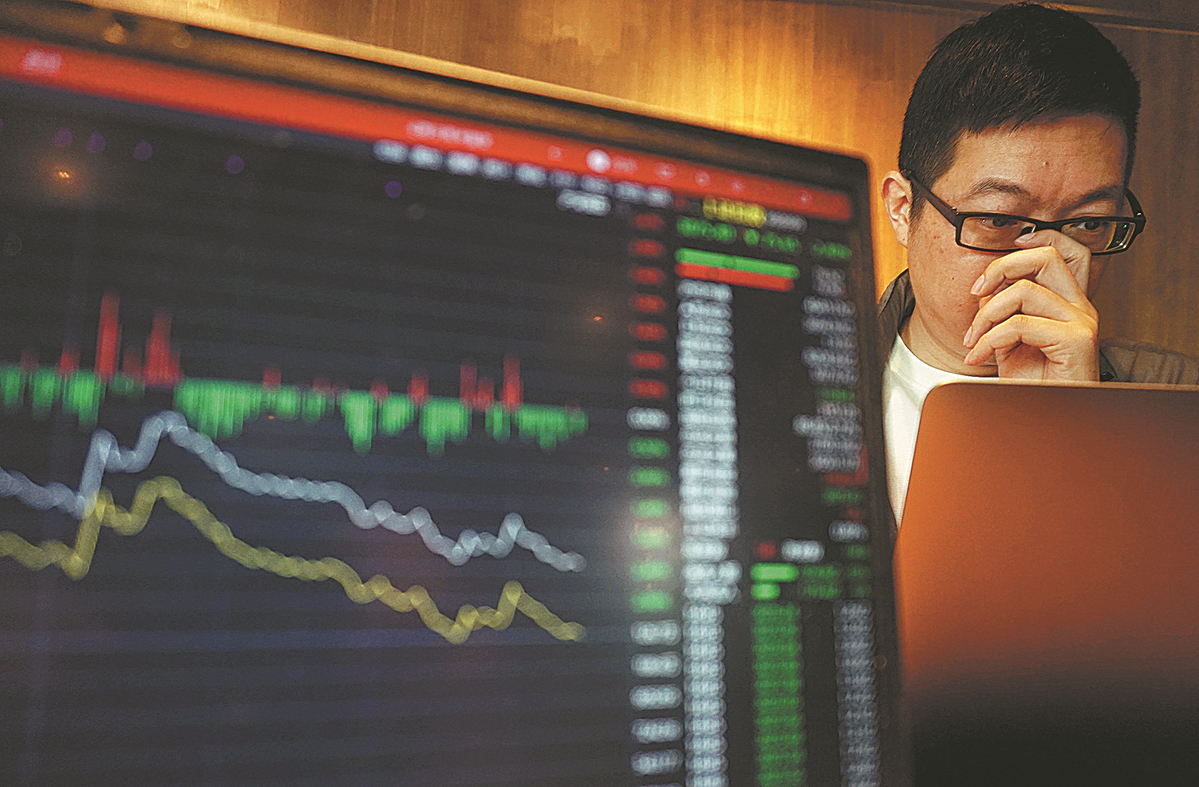 The Shanghai Office of the China Securities Regulatory Commission said in a notice on Monday that efforts will be made to support listed companies' mergers, acquisitions and refinancing. Futures firms are encouraged to provide more risk management tools to support companies' production resumption from COVID-19 disruptions.
The bureau's decision is in response to Friday's guideline issued by the China Securities Regulatory Commission, the country's top securities watchdog. The guideline containing 23 detailed policies aims to facilitate production resumption in epidemic-hit areas with the help of capital markets.
Experts said on Monday this augurs well for the A-share market. Although China's financial regulators have already rolled out a slew of measures to help companies and industries hit hard by the recent COVID-19 outbreak, more supportive policies to shore up listed companies' performance can be expected, which should see the A-share market bottom out, they said.
As per the CSRC guideline, issuers based in areas affected by the recent COVID-19 outbreak, including Shanghai and Jilin, can respond to the financial regulators' inquiries three months later.
Securities firms are encouraged to extend the deadline by three to six months for clients that have short-term difficulty in repaying the equity pledge.
For clients taking part in margin trading but who have had to deal with lockdowns or COVID-19 treatment, securities firms should adopt more flexible solutions and avoid mandatory liquidation if possible, the guideline stated.
Areas and industries hit hard by the epidemic are encouraged to issue stocks and bonds to seek financing. Mutual fund firms should launch epidemic control-themed products more rapidly.
The implementation of these policies should be more inclined toward industries more seriously affected by the epidemic, including retail, travel, civil aviation, restaurants and transportation, the guideline stated.
Qin Peijing, chief strategist at CITIC Securities, said that the stabilizing policies will start to take effect as production resumes and the epidemic comes under better control. As major economic indicators are expected to improve this month, profitability of A-share companies will bottom out in the second quarter.
Therefore, recovery will be the major theme of the A-share market in the following months, although the process will be relatively slow. Market sentiment will also pick up a bit, with slow capital inflow into the A-share market anticipated, he said.
Analysts from Huaxi Securities wrote in a note on Monday that production resumption in Shanghai and the recently introduced stabilizing policies have helped boost the A-share market. A U-shape performance can be anticipated but an immediate rebound can be ruled out.
In a midyear outlook released on May 10, Morgan Stanley experts said that the Chinese central regulators may implement more easing measures, including an infrastructure boost and potential relaxation of property purchase restrictions.
Holding a near-term equal weight on Chinese equities in the framework of emerging markets, Morgan Stanley analysts said they will continue to prefer A shares to those of Chinese companies listed offshore.
The A-share companies' better positioning to benefit from potential easing in the near term, and their being in alignment with long-term growth opportunities, especially in sectors like information technology, industrials and green economy, shaped Morgan Stanley's preference.
MSCI China could be approaching the late stage of a bear market after a 14-month drawdown, according to the outlook.
The benchmark Shanghai Composite Index rose marginally on Monday to close at 3146.86 points. The Shenzhen Component Index closed a tad down at 11447.95 points and the tech-heavy ChiNext in Shenzhen slipped a bit. Total trading value on the Shanghai and Shenzhen bourses exceeded 800 billion yuan ($120 billion).