Looming food crisis may be 'opportunity for Africa'
By WANG MINGJIE in London | China Daily Global | Updated: 2022-05-24 09:21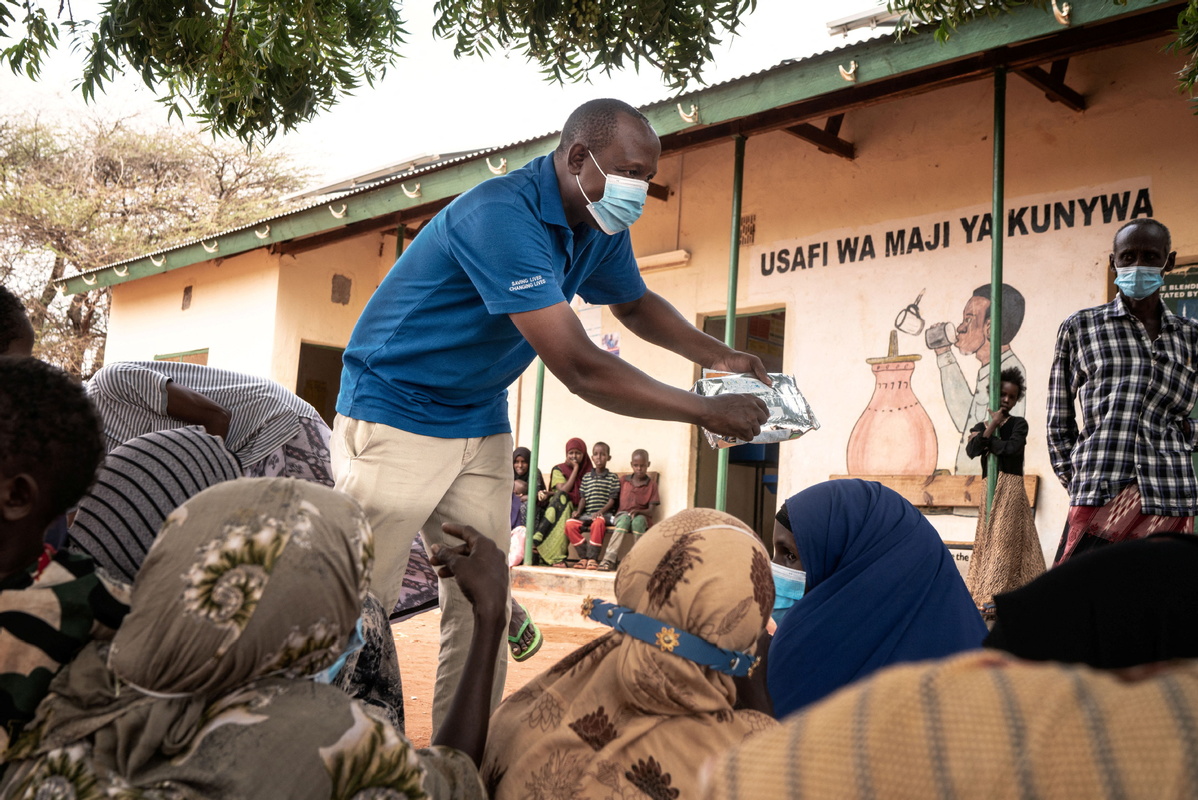 The world is facing the worst humanitarian crisis since World War II, driven by the compounded effects of COVID-19, climate change, and the Russia-Ukraine conflict that are exacerbating already skyrocketing food and energy prices and causing severe hunger, according to the head of the United Nations World Food Program, which is also known as the WFP.
Speaking at a session called Averting a Global Food Crisis at the World Economic Forum in Davos, Switzerland, David Beasley, executive director of the WFP, said: "Just when you think it could not get any worse over a year ago… and then the breadbasket of the world (Ukraine) now has the longest bread lines in the world.
"Now, because of this crisis, we are taking the food from the hungry to the starving. It is absolutely a crisis mode. What do you think is going to happen when you take a nation that normally grows enough food to feed 400 million people and you sideline that?"
The Russia-Ukraine conflict has delivered a major shock to already fragile global food and fertilizer markets and is expected to significantly worsen food and nutrition insecurity, which was already at a very high level.
Beasley warned that the world will likely face a food availability issue in a year's time, which will impact everyone.
Ukraine and Russia are top exporters of major grains and vegetable oils.
According to the Global Network Against Food Crises-an alliance of humanitarian and development actors-50 percent of the global market of sunflower seed oil is supplied by Ukraine. And 50 percent of North Africa's and the Middle East's cereal needs are from Ukraine and Russia.
Given their important role in providing food, particularly wheat, uncertainty around food production and exports could cause greater food instability and hunger.
And there is no silver bullet or easy solution, said Mariam Mohammed Saeed Al Mheiri, minister of climate change and the environment for the United Arab Emirates.
She said everyone needs to work together across the whole food supply chain, from producers to consumers.
"Because of the conflict, all the humanitarian work that needs to be done, all the focus areas that need to be swayed, so that we get the people that are actually in need of food the access to the food, and that those who want to go into more sustainable methods of farming can get access to finance," she said. "Solving the global food crisis is everyone's business."
Despite having 60 percent of the world's arable land, Africa is a major importer of food, and the situation in Ukraine threatens to cut off supplies to much of the continent.
In 2021, 36 out of 55 countries with food crises depended on Ukrainian and Russian exports for more than 10 percent of their total wheat imports, including 21 countries with major food crises, according to a report by Global Network Against Food Crises.
Philip Isdor Mpango, vice-president of Tanzania, said to avert a global food crisis, more investment is needed in agriculture, including in irrigation, rural roadbuilding, and involving the youthful population of the continent.
"We must strategize so that we have the youthful involved in the agriculture value chain throughout," he said. "We have to invest in fertilizers. If we do this, for the very short term, in Africa, we can turn this crisis into an actual opportunity for the continent. But, critically, it is important that we get global partnerships and this is what has changed in the continent recently."