Consumer finance market turns to steady growth
By Jiang Xueqing | chinadaily.com.cn | Updated: 2022-05-24 15:15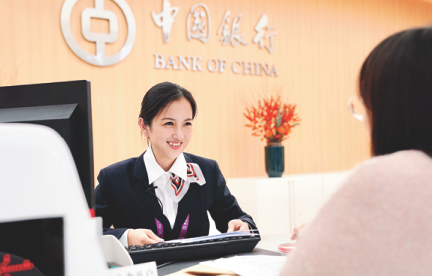 China's consumer finance market will change from high-speed growth under extensive management to steady and sound development via standardized operation. The market size may reach about 28 trillion yuan ($4.2 trillion) at the end of 2025, with an expected compound annual growth rate of nearly 14 percent from 2021 to 2025, said McKinsey & Co.
Although household loans contracted by 217 billion yuan in April, compared with 753.9 billion yuan in March, due to weakening consumption amid COVID-19, these short-term factors that bring uncertainties to the consumer finance industry have not changed McKinsey's conservatively optimistic attitude toward the overall development of the industry in China in the next two to three years.
"We strongly urge consumer finance companies to focus on the right and hard things to do, return to customer needs, and bring value to customers by taking actions such as choosing customer groups that are best for them and improving their data application," said Ji Xiang, a partner at McKinsey.
Under regulatory guidelines on the development of financial inclusion, a fairly large number of consumer finance companies will expand their business from personal consumption loans to small business operating loans based on various types of scenarios, big data and digital technologies, as small business loans have higher growth potential, according to a white paper released by the global management consulting firm on Friday.
For customers who borrow at an annualized interest rate of lower than 18 percent, an increasing number of participants in the consumer finance market will further cut the rate to below 15 percent. As the competition is getting fiercer, it is vital for all kinds of institutions to retain quality customers, which will become a hotly contested spot not only for credit cards and leading internet platforms but also licensed consumer finance companies, and to increase customer loyalty, the white paper said.
jiangxueqing@chinadaily.com.cn