Nation seen at forefront of global growth
By OUYANG SHIJIA | CHINA DAILY | Updated: 2022-05-25 08:32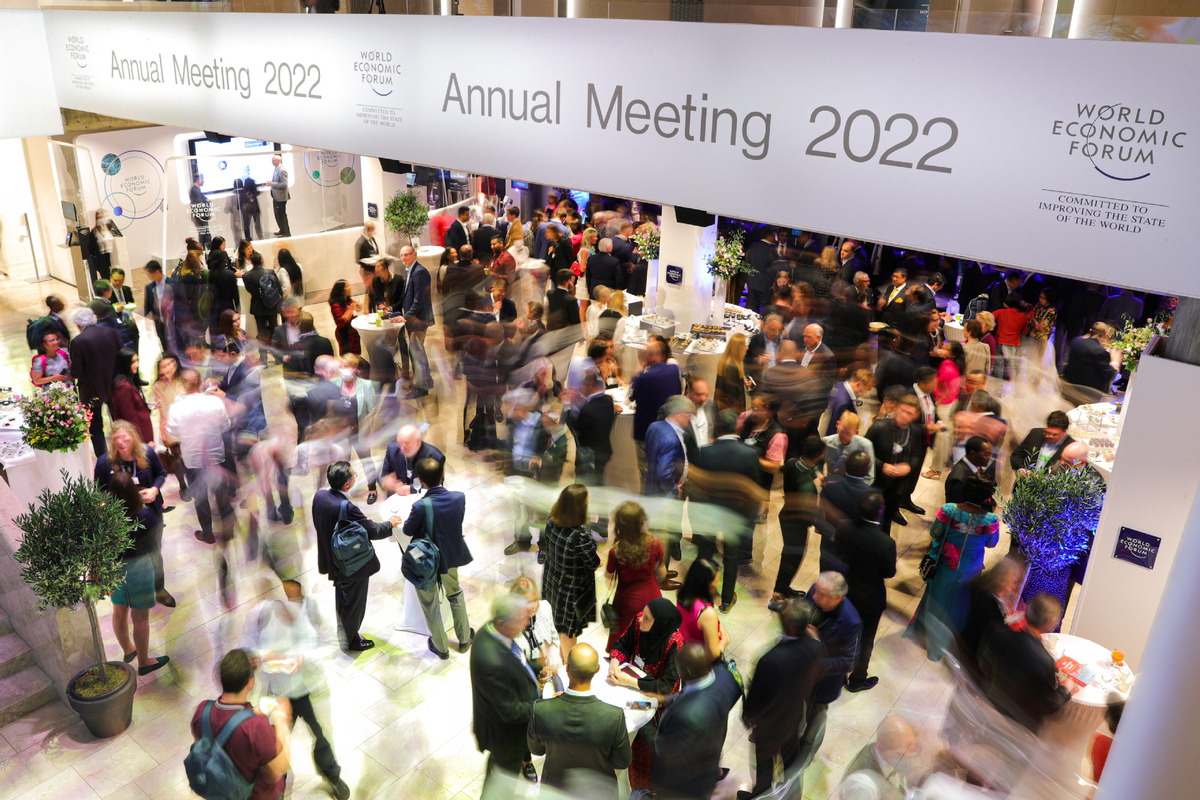 China's huge economic scale, the strong resilience of its economy and high-level opening-up will mean it remains one of the most appealing destinations for foreign investment, providing new opportunities for global stakeholders, experts said at the annual World Economic Forum in Davos, Switzerland.
"China will keep on being one of the top two destinations for foreign direct investment for a long time to come," said Marcos Troyjo, president of the New Development Bank, a multilateral development bank set up by the BRICS nations of Brazil, Russia, India, China and South Africa.
"China is no longer a low-cost country. China now leads the world in so many areas that are tech-intensive," Troyjo said on Monday during a panel discussion at the forum.
Given the structural shift in China's economic growth model, he said the nation would remain at the forefront of economic growth for years to come, and a lot of opportunities would be generated in terms of boosting supply and value chains with different countries of the world.
"This value addition in the global chains, as far as China is concerned, will be one of the most important magnets in attracting new investments to China and creating opportunities across the emerging market world," he said.
After a two-year hiatus due to the COVID-19 pandemic, around 2,500 political and business leaders and experts are taking part in the five-day meeting in Davos, where they are tackling global issues and dealing with challenges including the ongoing pandemic, geo-economic shocks and climate change.
Despite pressures and challenges from the complicated international situation and the COVID-19 pandemic, experts said that China would continue to grow steadily this year and it has sufficient policy tools to cope with economic pressures.
Troyjo said that his bank expects to see robust growth this year in China, estimating that the nation's GDP may grow 5 percent in 2022.
He spoke highly of China's ongoing efforts to expand opening-up, saying that China's openness to globalization is sending a positive message.
Zhu Ning, deputy dean of Shanghai Jiao Tong University's Shanghai Advanced Institute of Finance, said: "In the past few years, China's contribution to global GDP growth has been over 25 percent. That's bigger than the combined contribution from India and the US," pointing out that this reflected the continued dynamism of China's economy.
China's economy cooled in April with a drop in both industrial production and consumption, as resurgent domestic COVID-19 cases severely disrupted industrial, supply and logistics chains. And the country is facing pressure from weaker expectations amid COVID-19 outbreaks and changes in the international environment.
But even though it faces short-term headwinds and fluctuations, Zhu said that China has ample policy tools and plenty of room to step up fiscal and monetary policy backing to support growth, such as giving out consumption coupons and lowering the interest rate.
John Tuttle, vice-chairman and chief commercial officer of NYSE Group Inc, said the resilience of China's economy is mainly from its ultra-large domestic market, offering tremendous opportunities for global investors.
Tuttle's views were echoed by Jonathan Krane, chief executive officer of US fund company Krane-Shares. He said that given China's huge growth potential, he expected to see increased allocations to China by global investors despite the downward pressure of the markets.
For instance, he cited China's accelerated urbanization process, saying that this will create new investment opportunities in the nation in fields such as internet technology, healthcare, 5G and clean technology.
Looking ahead, he took a rosy view of the sustainable and healthy development of China's internet technology sector, which he said accounts for 40 percent of China's GDP.
Krane said China's antimonopoly, antitrust and cybersecurity regulations will help foster the strong and long-term growth of the internet technology sector.