African leaders call for concerted effort on global health issues
By Edith Mutethya in Nairobi, Kenya | chinadaily.com.cn | Updated: 2022-05-25 22:04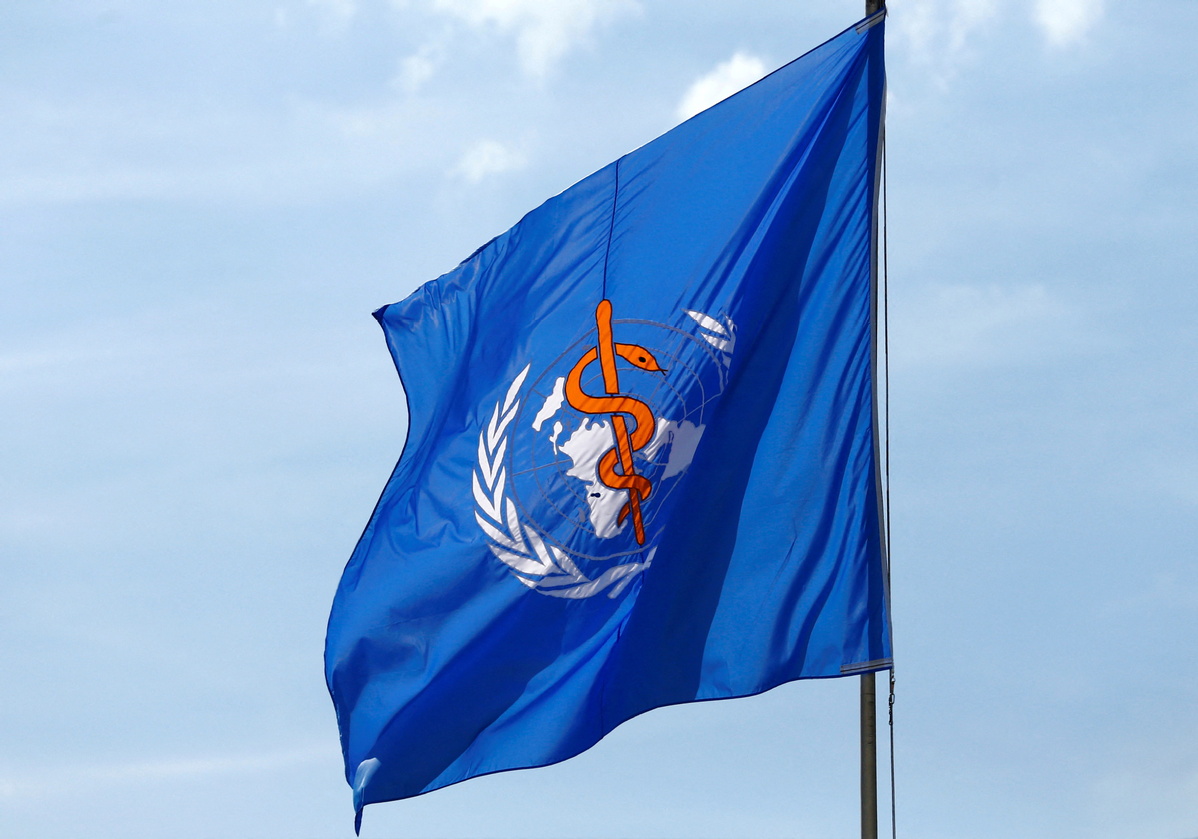 African leaders have called for concerted effort and more investments to combat pandemics as well as address health issues burdening the world today.
The leaders, who spoke at the ongoing 75th session of the World Health Assembly in Geneva, Switzerland, underscored the importance of universal health coverage along with increasing the health workforce.
President Uhuru Kenyatta of Kenya called on World Health Organization member states to take bold action to ensure common aspirations of promoting health, keeping the world safe and serving the vulnerable are realized.
"To be able to effectively mitigate against the negative impacts of these pandemics, we require the concerted efforts of all players within the multilateral setting," he said. "I say all this to emphasize that we are one people, interconnected and with a shared future. No country is immune and no country, however well-resourced, can do this alone."
Kenyatta said countries must foster greater cooperation and collaboration for lasting solutions to the health and peace challenges facing the current generation.
"This will set us on the right path toward sustainable development and attainment of the highest standards of healthcare for our people. Nationalism, fragmentation, discrimination, exploitation are not the ingredients for the world we want for tomorrow," he said.
Kenyatta also called for increased technical and financial capacity of the WHO at the country level to support member states in achieving their national health goals.
"The unfinished work of the SDGs, compounded by multiple crises such as conflicts, food insecurity, escalating energy prices and the consequences of climate change demand a WHO that is fit for purpose," he said.
Rwanda's President Paul Kagame said achieving universal health coverage is feasible for countries at every income level, adding strong political leadership will be necessary at every stage.
"All around Africa and beyond, whenever countries have put universal, community-based, primary health systems in place, the results have been good," he said.
Kagame urged African countries to address the current lack of personnel and the facilities required for universal coverage.
He said catastrophic out-of-pocket health expenditures are an increasing source of impoverishment in Africa, though not yet to the extent seen in other regions.
"As service coverage in Africa expands, the financial risks for citizens will also increase unless adequate protection measures are in place for the most vulnerable," Kagame said.
Kagame said Africa's health economy workforce is estimated to be missing almost 17 million workers in both health and non-health occupations, and the shortage is projected to increase to 26 million by 2030 under the universal health coverage.
"Half of the funding needed to achieve universal health coverage by 2030 will go to training and employing workers in the health sector. Building the health workforce can also radically transform women's lives, and this will benefit all of us," Kagame said.
Mutahi Kagwe, Kenya's health cabinet secretary, also emphasized the need for more investments in the health workforce if the world is to realize dependable and working health systems.
He said the world should invest in the establishment, training and continuous capacity improvement of the health workforce.
"This is a critical investment that must therefore be applied efficiently to help achieve desirable health outcomes. It is imperative the existing health workforce should be fit for intended need and use," Kagwe said. "This is reinforced by the experiences faced during the COVID-19 pandemic that exposed weaknesses in global health care systems."
He said African countries must invest in health workforce and specialties that address their needs.
"In this regard, efforts must be made to strengthen the health workforce at this level including the community health workers and structures," Kagwe said.
Running from May 22 to 28, the 75th World Health Assembly is being attended by delegations from all 194 WHO member states.