Prepare for more economic pain, Davos panels warn
By BO LEUNG in London | China Daily Global | Updated: 2022-05-26 09:48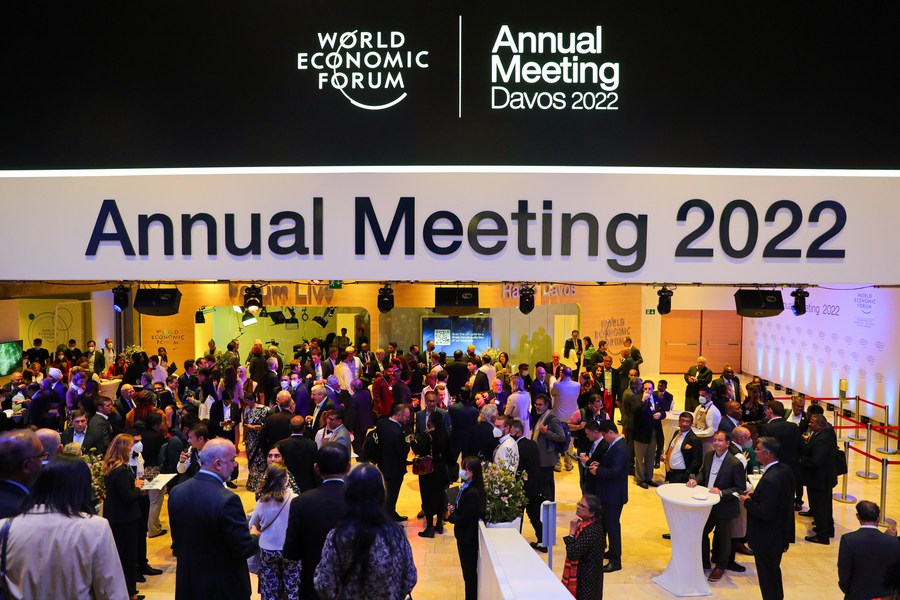 Economists warned on Wednesday the world must brace for rising inflation in the remaining months of the year, and that global growth will suffer a major setback from multiple factors, including the Russia-Ukraine conflict.
High inflation will be especially serious in the United States, Europe, and Latin America, said economists participating in the ongoing World Economic Forum in Davos, Switzerland.
In a panel discussion titled The Outlook for Inflation, Jason Furman, Aetna professor of the practice of economic policy at Harvard University, said: "In the US, a much higher ratio of the inflation is demand. Yes, there has been supply problems, but people are buying 10 to 15 percent more goods than usual. So, the supply problem is more that supply can't keep up with the unbelievable voracious demand of American consumers, demand that has raised goods prices worldwide."
He added that the "degree of embeddedness of inflation varies quite a lot".
"Wage growth is much higher in the US than it is in Europe, that tends to be more inertial, and labor markets in the US are extremely, extremely tight, with two job openings for every unemployed worker and a record quits rate, which sets more inflationary pressures," he said.
Gita Gopinath, first deputy managing director of the International Monetary Fund, or IMF, said the Russia-Ukraine conflict has been a major setback to global recovery.
"We had a serious downgrade to global growth in April, and the world continues to face headwinds because we have a cost-of-living crisis as prices of commodities, including fuel and food, are going up around the world," Gopinath said at another forum panel discussion, entitled What Next for Global Growth.
"Central banks trying to tackle this high level of inflation are raising interest rates very sharply. And they need to do this, but that has consequences for global finance and trade."
With the world facing a combination of challenges, Gopinath said recoveries from different countries have been varied.
"We have the advanced economies that based projections will get back to where they would have been in the absence of the pandemic in 2024, so literally no output losses," she said. "But we have emerging and developing economies that will be around 5 percent below where they would have been in the absence of the pandemic. And it is this gap that, along with the food crisis, a cost-of-living crisis, the risk of financial turbulence of a much greater scale, is really worrisome."
Jim Hagemann Snabe, chairman of Siemens AG, said during the panel discussion that while it is a time of uncertainty, he thinks the "goal of the decade is the same".
"We need to decarbonize all of the value chains that we operate and so in that sense, while in the short-run we have uncertainty, if we keep that goal in focus, we don't need to be that uncertain," he said.
In order to implement growth opportunities, Hagemann Snabe said there should be an acceleration of investments and decarbonizing all critical infrastructure, including energy, food, transportation, and healthcare systems.
"We can make them more affordable and we can decarbonize," he said. "And that, in my mind, is the biggest growth opportunity and I am convinced that those companies who take the lead in driving that through innovation, reskilling their workforce, and engaging in global cooperation, those will be the winners when we come out of this phase."
IMF Managing Director Kristalina Georgieva said earlier this week that the IMF forecast last month that the world economy will grow by 3.6 percent this year, which is "a long way to global recession", although, she said, it will be a "tough year" as it faces challenges such as rising inflation and food crisis.