Southern Africa looks to strengthen China bonds
By NDUMISO MLILO in Johannesburg, South Africa | China Daily | Updated: 2022-05-26 09:57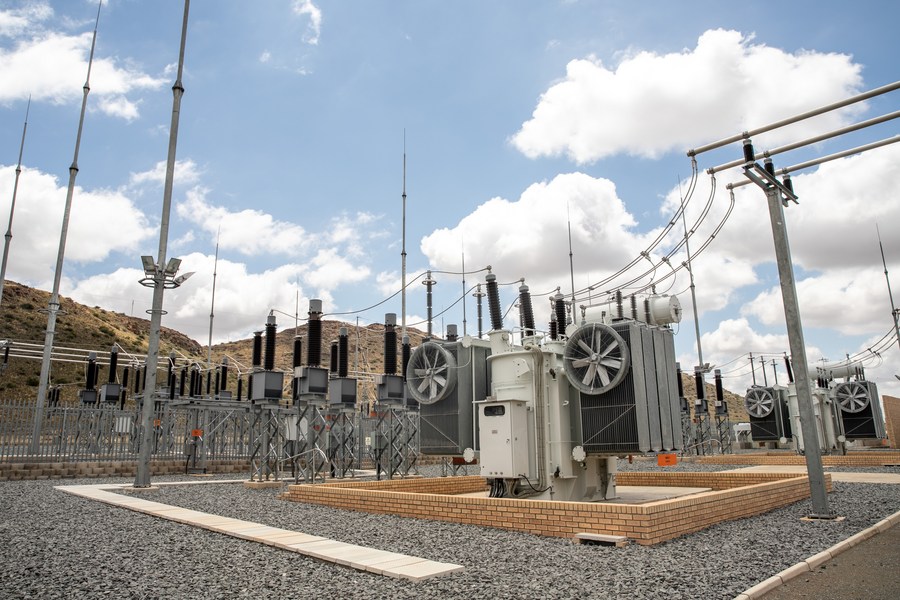 Countries in southern Africa are keen to step up cooperation with China to spur industrialization as well as promote peace and security, according to a regional grouping.
"We would want to see China continue aiding the SADC (Southern African Development Community) member states to develop requisite infrastructure for industrialization such as increased power generation, rail and road infrastructure, water and sanitation including dams for agricultural irrigation," the SADC secretariat said in a statement ahead of Africa Day, which was celebrated on Wednesday.
Countries in the region also look forward to more support from China in areas such as technology transfer and capacity building, the regional economic community said in the statement received by China Daily. The SADC comprises 16 members, including South Africa, Zimbabwe, Tanzania and Zambia. The nations account for 27 percent of Africa's population.
For Africa Day, the statement said, the countries in the region were able to celebrate the achievements made over the past decades. However, the organization noted that the region still has to overcome many challenges, such as a lack of funds for infrastructure development as well as high debts.
Africa Day is celebrated on May 25, the date in 1963 when the Organization of African Unity was formed. The organization was the forerunner of the African Union.
Long-standing problems
In addition, long-standing problems such as food insecurity, high poverty, high youth unemployment and climate change effects have hampered the continent's efforts to implement the African Union's goals of promoting sustainable and equitable economic growth and socio-economic development.
The SADC looks forward to working with China on ways to increase industrialization and develop manufacturing industries in the member countries, the SADC statement said. It added that it wants to see a bigger market for African goods and services in China.
In addition to the economic front, the organization also hopes to see more cooperation with China on peace and security initiatives in southern Africa, said the SADC. The statement cited the need to counter terrorism in Mozambique, the Democratic Republic of the Congo and other parts of the continent.
Phumla Williams, a spokeswoman for the South African government, said Africa has made a lot of progress since the establishment of Africa Day, citing political independence and infrastructure development. China has been a good partner in boosting Africa's development, she said.
Nardos Bekele-Thomas, CEO of the Johannesburg-based African Union Development Agency-New Partnership for Africa's Development, said the continent still faces difficulties arising from the COVID-19 pandemic and the impact of the Russia-Ukraine conflict.
The writer is a freelance journalist for China Daily.