Britons to get help with their fuel bills
By JULIAN SHEA in London | China Daily Global | Updated: 2022-05-27 09:21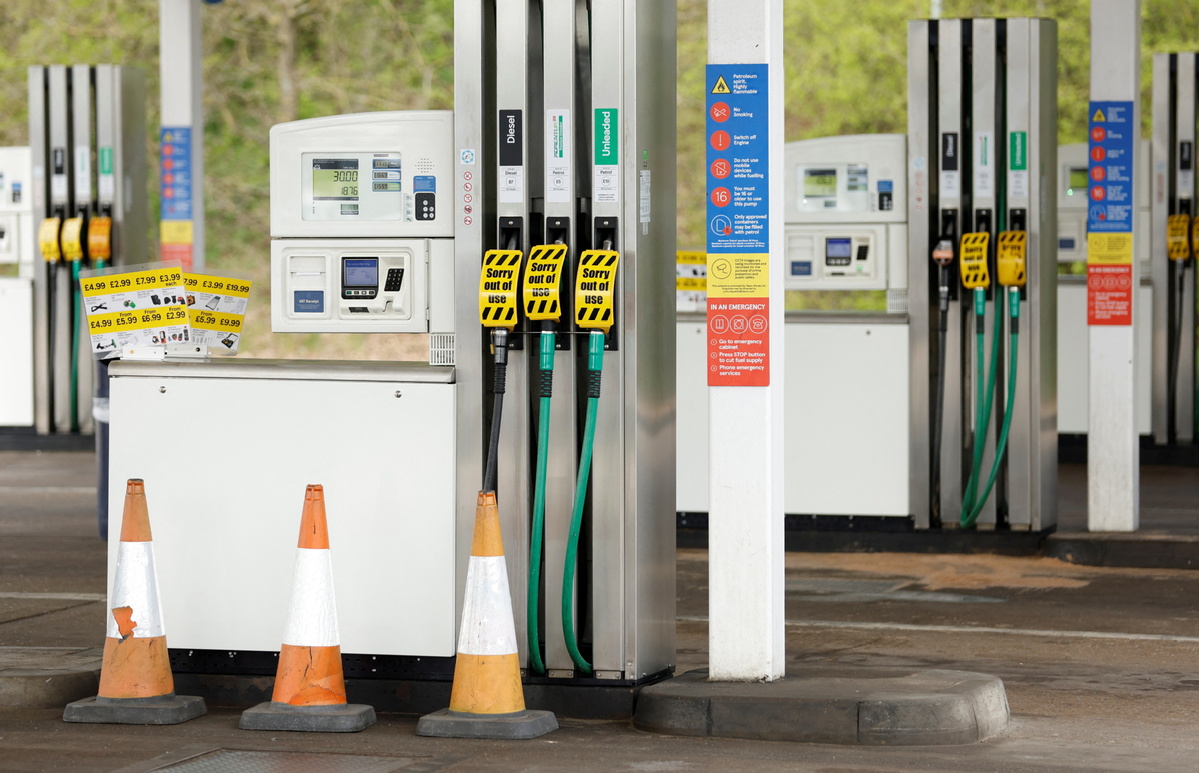 The British government has announced plans to take hundreds of pounds off domestic fuel bills this winter after doing a U-turn on its opposition to a windfall tax on energy companies.
Just nine days after Conservative Party members of Parliament voted down a motion from the opposition Labour Party for such a measure, Chancellor of the Exchequer Rishi Sunak told the House of Commons that the government would introduce what he called a "temporary targeted energy profits levy" as part of a 15-billion-pound ($18.8 billion) support program.
Every household in the United Kingdom will receive a bill discount of 400 pounds this fall, with the most vulnerable receiving an additional 650 pounds to help cope with the cost of living.
"We have a collective responsibility to help those who are paying the highest price for the high inflation we face," said Sunak.
"That is why I'm targeting this significant support to millions of the most vulnerable people in our society. I said we would stand by people and that is what this support does."
The announcement comes just days after the UK's energy regulator, Ofgem, warned that households face a rise of 800 pounds in their heating bills later this year, coming on top of an increase of around 700 pounds in April, taking an average annual domestic fuel bill to 2,800 pounds.
It also follows the publication of the Sue Gray report into parties held at government offices during the pandemic lockdown, with details of heavy drinking and karaoke sessions at a time when there were strict limitations in place on gatherings such as funerals.
Earlier this week, before the partygate report came out, when asked if there was more the government could do to help with the cost of living crisis, Prime Minister Boris Johnson said: "Of course. This thing is going to go on.
"Everybody can see the increase in energy prices. There is more that we're going to do. But you'll just have to wait a little bit longer."
Now, the day after the report into the Downing Street party culture emerged, with photos, action has been taken.
Lisa Nandy, Labour's shadow levelling up, housing and communities secretary, said the timing was a deliberate distraction from the damaging publicity the government had received over the partygate scandal.
"Several times over the last few months, the prime minister has taken action when he's been in real trouble in order to distract from the troubles in government," she told Sky News.
After hearing the announcement, shadow chancellor Rachel Reeves praised Sunak for "finally realizing" the size of the problem people were facing, but added that the Conservatives "are doing it because they needed a new headline".
However, a universal payment could have unintended consequences, warned the Institute for Fiscal Studies, with a sudden injection of money into the economy at a time of already rising prices potentially making rising inflation a more long-term problem.