EU risks legal challenges with new curbs
By CHEN WEIHUA in Brussels | China Daily | Updated: 2022-05-27 09:31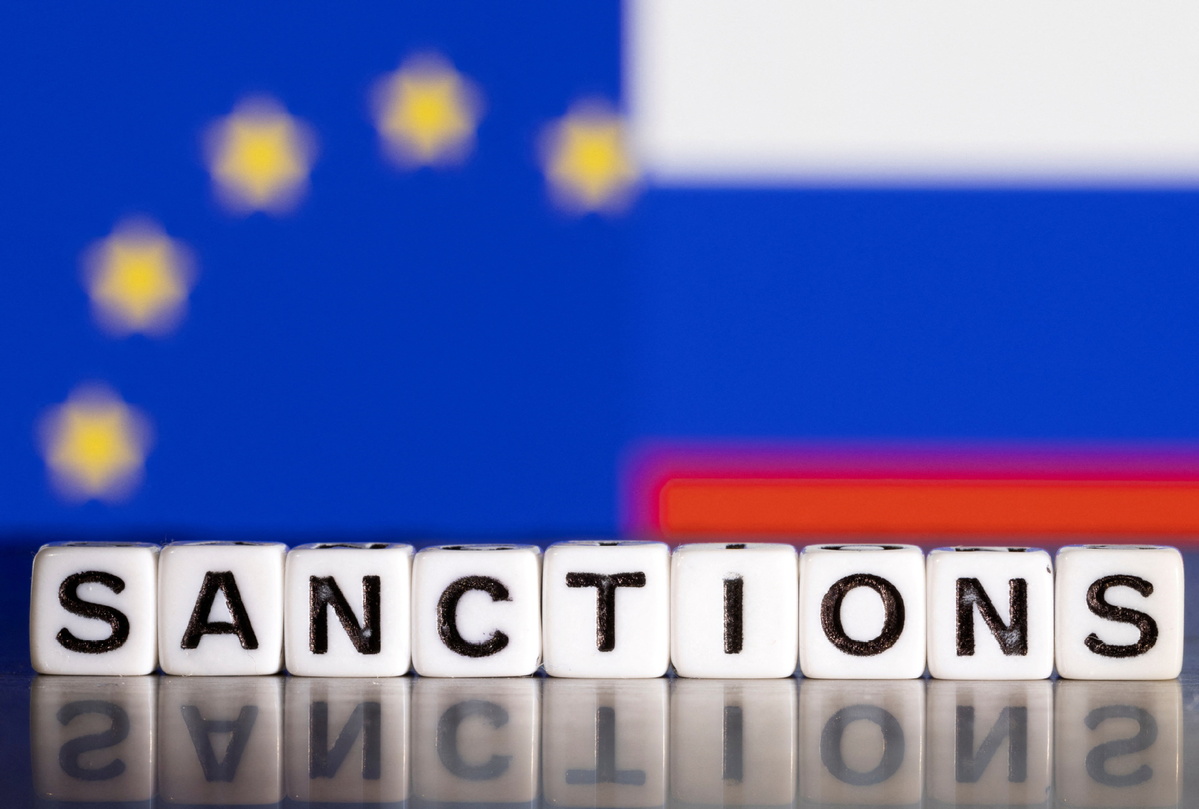 The European Commission proposed on Wednesday that it would toughen Europe's sanctions regime against Russia by treating violations of the punitive measures as crimes under EU law and reinforce asset recovery and confiscation provisions. But the latest moves by Brussels, if approved, are certain to trigger legal controversy.
The commission said it is paramount that the European Union's restrictive measures against Moscow are fully implemented and that any violation of them must not be allowed to pay off for offenders.
It also said the new proposals aim to ensure that the assets of individuals and entities that violate the restrictive measures can be effectively confiscated.
"EU sanctions must be respected and those trying to go around them punished," European Commission Vice-President for Values and Transparency Vera Jourova said.
European Commissioner for Home Affairs Ylva Johansson said the proposals offer new tools to fight organized crime by following the trail of assets.
She said the proposals allow asset recovery officers to "trace where the assets are and issue an urgent freezing order".
EU member states have frozen about 10 billion euros ($10.7 billion) in assets belonging to Russian individuals and entities under EU sanctions. Some of those funds may be confiscated and sold by EU member states as part of criminal proceedings, according to European Commissioner for Justice Didier Reynders.
"What we are doing is to say that if there is a confiscation with a judicial procedure it will be possible for the member states to put the result of the confiscation," said Reynders, adding that the funds could aid Ukrainian victims of the conflict.
Some member states now regard sanctions evasion as a crime while others regard it as a criminal or administrative offense.
Extensive negotiations among the member states are expected before the proposals are approved by the European Parliament and unanimously passed by the 27 EU member states.
Wednesday's proposal came after European Commission President Ursula von der Leyen told the World Economic Forum in Davos, Switzerland, on Tuesday that the EU "should leave no stone unturned "for Ukraine's reconstruction, "including if possible, the Russian assets that we have frozen".
European Council President Charles Michel echoed the view but noted that seizing the assets of sanctioned individuals "is not so simple "and that it would likely be "a difficult and long process".
US President Joe Biden has called on Congress to expedite legislation to confiscate and sell off property of sanctioned individuals to "help build Ukraine".
But the American Civil Liberties Union warned that it would be "unconstitutional", a view expressed by many other legal experts.
John Jeffries Jr, a law professor at the University of Virginia, argued in a recent article on The Conversation website that Biden can't just sell off seized Russian yachts and central bank assets to help aid Ukraine because international law and the US Constitution forbid it.