China's inland rides waves of innovation, new opportunities
By MA SI | CHINA DAILY | Updated: 2022-05-27 09:32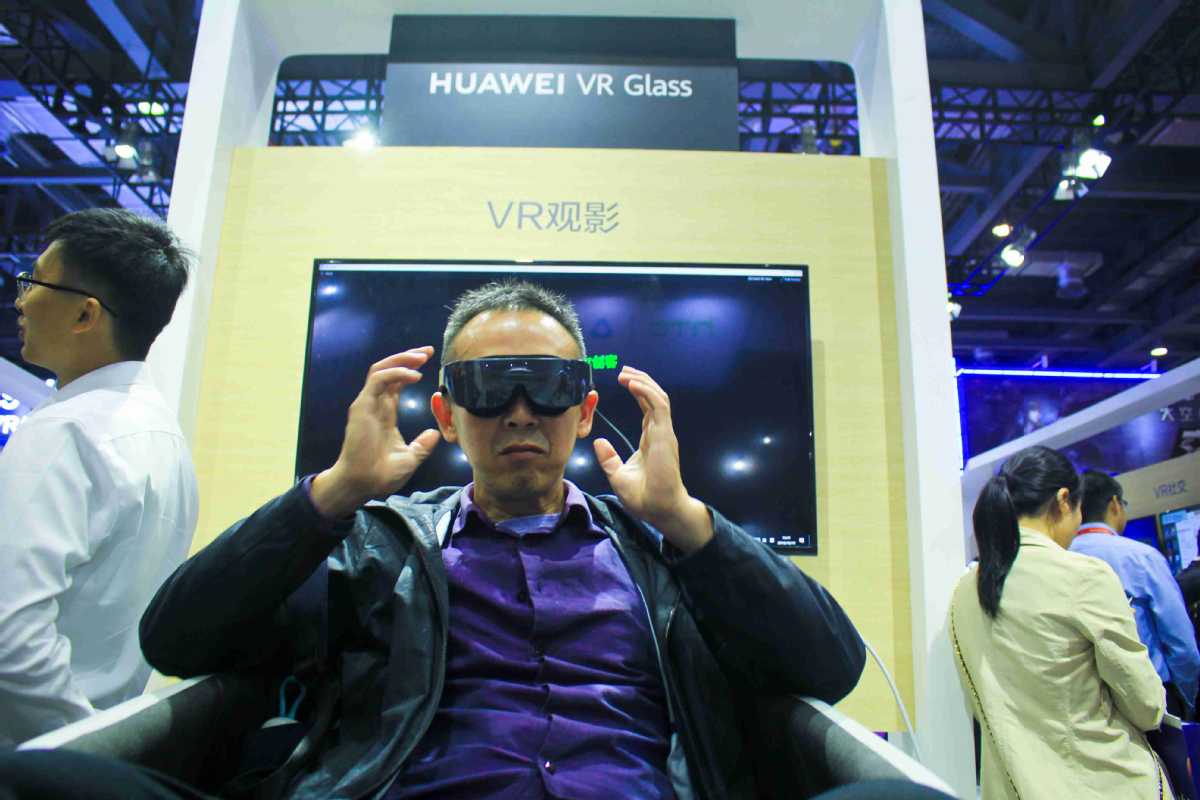 Coastal regions not the only stars when it comes to R&D, development
An interesting shift is going on in China that many have failed to notice.
The nation has long been known as an information technology manufacturing powerhouse, with coastal areas such as the Yangtze River Delta region and the Pearl River Delta region often seen as shining stars in global innovation and tech manufacturing road mapping.
But as China pursues new opportunities in artificial intelligence, robotics, metaverse and smart manufacturing, the nation's inland regions, which used to be spectators of pioneering reforms in Eastern China, are now also emerging as key incubators for innovation vital to growth over the next decade, experts said.
Hefei, capital of Anhui province, for instance, is now a magnet for research and development staff and companies that are dedicated to exploring technologies such as AI. In 2021, the city was home to more than 840 AI-related companies, up 23.2 percent year-on-year, data from the local government shows.
Meanwhile, more than 860 new companies have been registered in Shenyang, capital of Liaoning province in northeastern China, in the past two years to do robotics research, up from a combined 170 in the four years before that, according to data from Qichacha, a data bank that tracks business registration information in China.
Nanchang, capital of Jiangxi province in East China, is also catching up. The city said this year it will build a pilot zone for metaverse, one of the hottest tech buzzwords, which will feature a combination of virtual reality software and hardware companies.
The plan came after Jiangxi has worked hard to cultivate its VR industry in recent years. The province has already attracted more than 400 companies, including international heavyweights such as Qualcomm Inc and Microsoft Corp, as well as Chinese internet behemoths Alibaba, Tencent and Huawei to set up local VR businesses.
"A friendly competition of sorts is unfolding among major Chinese inland cities as they are scrambling to sharpen their edges, striving for growth opportunities in the era of innovation-driven development," said Cheng Nan, director of the planning institute at the China Center for Information Industry Development, a Beijing-based think tank.
As the central government calls for more efforts to cultivate indigenous breakthroughs in fundamental technologies, more cities in inland regions are looking to build up their advantages in a certain niche by fully maximizing their resources, Cheng said, adding that Hefei and Shenyang are tapping into the academic resources of local research institutes and leading local companies to nurture quantum communications and robotics companies.
Southwestern China is also showing strong momentum. Now one out of every three laptop computers sold worldwide, and one out of every 10 smartphones sold globally come from Chongqing, the southwestern Chinese municipality. At the same time, 70 percent of the world's iPads and nearly 20 percent of global laptop computers are produced in Chengdu, capital of Sichuan province.
The size of the electronic information sector in Chengdu and Chongqing now accounts for about one-third of that of the global electronic information industry, according to a report in Chengdu Daily, which is affiliated with the local government.
Statistics show that, contrary to some perceptions that many manufacturing plants have been relocated out of China due to rising labor costs, the reality is that many industries are just moving from eastern to western China. The latter now has advantages in both industrial infrastructure and production costs, company executives and experts said.
Dai Bin, director of the Research Center for Regional Economics and Urban Management at Southwest Jiaotong University, said western China has a relatively good industrial foundation and also boasts universities focusing on electronics research.
These factors have helped the region efficiently attract consumer electronics plants that have been moved out of East China.
"Also, the electronic information industry features a global market that mainly relies on air transport. As a result, building factories in western China does not have a location disadvantage compared with that of the east," Dai said.
Based on strong manufacturing advantages, companies in Sichuan are also exploring new technologies such as the internet of things. Sichuan had more than 1,500 IoT companies in 2021.
Meanwhile, talent, capital and other resources are also starting to flood into the inland regions. Chengdu and Chongqing are now two of the only four cities (the other two are Beijing and Shanghai) in China with populations of more than 20 million. But as Shanghai and Beijing show a clear trend of slowing down in population growth, Chengdu still remains a strong attraction for talent.
The Chengdu Bureau of Statistics said by the end of 2021, the number of permanent residents in Chengdu was 21.192 million, an increase of 245,000 from the end of 2020.
Wei Jianqiang, vice-president of Lenovo, said, "Southwest China is a new standout on the map of China's smart technology industry." The region has a wealth of R&D talent, a favorable policy environment and a sound industrial foundation.