Helping seniors lead a full life
China Daily | Updated: 2022-05-27 09:44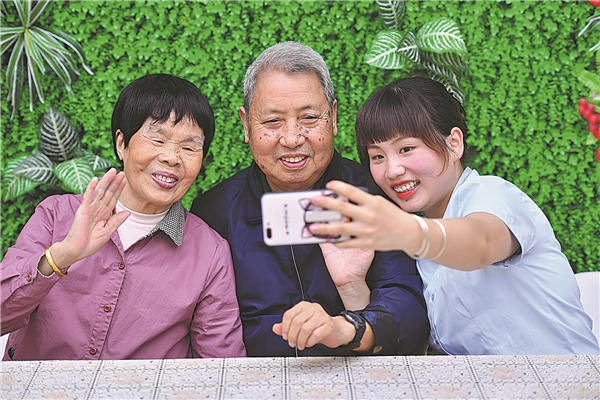 Liu Meng is a devoted caregiver who works at an elderly care center in Yuhu district, Xiangtan, Central China's Hunan province. Liu, in her mid-20s, and other caregivers look after more than 100 seniors at the center every day, providing each resident with various assistance and activities.
These include feeding them, managing their appearance, enhancing finger dexterity and arm strength, exercising, as well as chatting with them. She's been a patient, skillful carer for five years, following vocational training in caring for the elderly.
"I'll help seniors enjoy their twilight years while I am in my prime," she says. The district administration has recently upgraded training in elderly care services and has set up designated bases that focus on a comprehensive approach to elderly care. It has trained about 1,000 professionals like Liu.