Celebrities reunite to live like fishermen in reality show
By Xu Fan | chinadaily.com.cn | Updated: 2022-05-27 14:03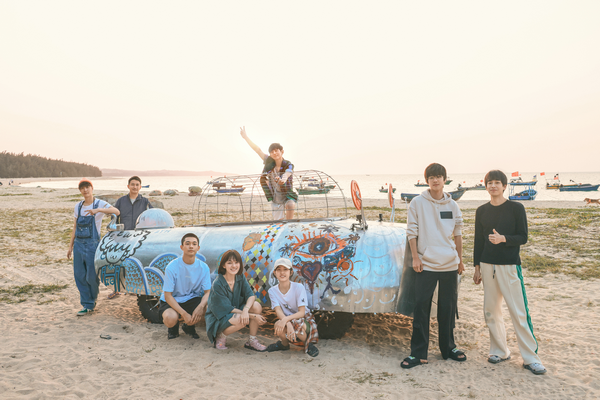 Producer Wang Zhengyu attended an online symposium in a quite unusual way. Wearing a pair of slippers, he casually sat near a lush tree in a remote fishing village in South China's Hainan province. With his smartphone, Wang introduced the sixth season of Back to Field, a popular variety show, to a dozen of experts in their Beijing residences or offices.
Considered as a game changer to lead a rise of "slow-paced variety shows", Back to Field, which released its first season in 2017, documents the simple lifestyles of a group of stars who put aside their hectic schedules to live together like everyday locals.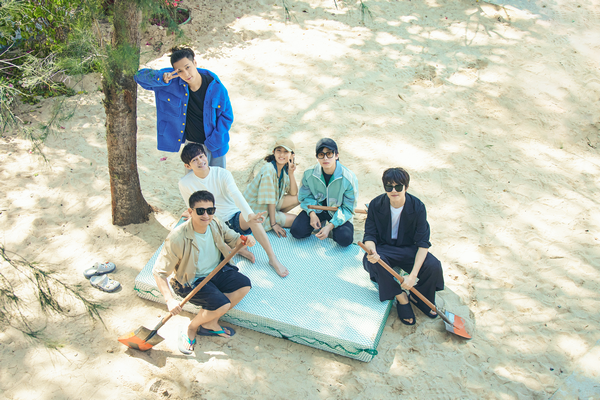 Reuniting stars Huang Lei, He Jiong, Zhang Yixing, Peng Yuchang and Zhang Zifeng, the sixth season constructed the show's iconic "mushroom house" — a residential compound with several rooms for participants to stay in together — in Shayutang village, Changjiang Li autonomous county in Hainan.
Actor Huang and the others totally embraced the local lifestyle, from going fishing in the sea on a rainy night to visiting a local market to learn how to trade groupers, described Wang.
"We have traveled to different kinds of villages in the past five seasons. These trips have taught us a lot. We see that most Chinese farmers are capable of making a good living with their diligent and hard works," he said.
Zhao Jie, head of the documentary committee of China Federation of Radio and Television Social Organizations, said the show has an archival significance in recording the changes in China. Its enduring popularity also reflects young audience' yearning for such a tranquil and beautiful life away from the bustling cities, Zhao added.