China supports BRICS' member expansion
By ZHAO JIA | China Daily | Updated: 2022-05-28 07:35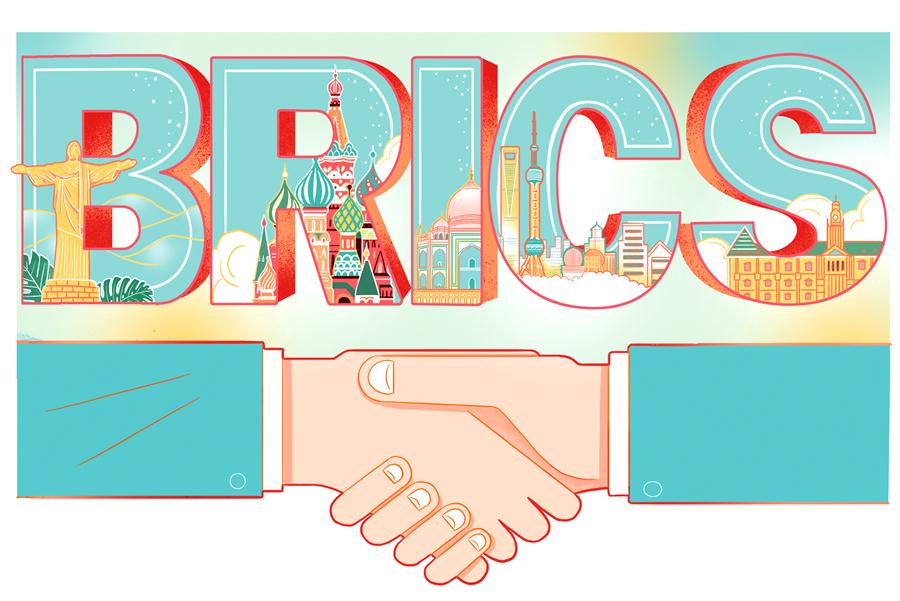 Foreign Ministry spokesman Wang Wenbin said on Friday that China actively supports BRICS countries to launch a member expansion and deepen "BRICS Plus" cooperation in a bid to safeguard common interests and development space for emerging markets and developing countries.
Speaking to a daily news briefing, Wang said China would promote BRICS members to have further discussion on and set up criteria and procedures for the expansion based on consultation.
China, being the chair of BRICS this year, hoped more like-minded partners would join BRICS, Wang added. BRICS stands for Brazil, Russia, India, China and South Africa.
The expansion proposal was put forward by China last week at the BRICS foreign ministers' meeting. During the meeting, a dialogue with foreign ministers of emerging markets and developing countries in the "BRICS Plus" format was also held for the first time.
The two meetings speak volumes that BRICS cooperation is open and inclusive, said the spokesman.
Argentina and other countries have expressed their intention to join BRICS, and Russia reiterated on Wednesday that it supports the BRICS expansion process.
Facing the current situation of changes and epidemic both unseen in a century and international hot spots, Wang said BRICS countries jointly agreed to strengthen cooperation with other emerging markets and developing countries, and further enhance the representation of the mechanism.
They also stressed the need to make a louder "BRICS voice" on major international and regional issues and work together to address challenges, he added.
With deepened pragmatic cooperation in various areas, he said BRICS has become a positive, stable and constructive force in the international arena and its global influence and appeal have continuously increased.