Plans urged to reverse displacements
By JAN YUMUL and XU WEIWEI in Hong Kong | China Daily | Updated: 2022-05-28 09:42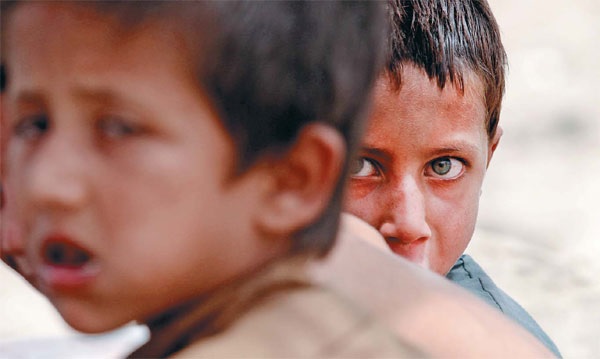 Governments of developing nations in the Asia-Pacific and Africa must strive to adopt policy plans that will better manage and minimize internal displacement, experts said, after more people were uprooted from their homes last year.
According to the Global Report on Internal Displacement 2022, a record 59.1 million people worldwide were displaced within their homelands last year-4 million more than in 2020. Around 38 million internal displacements, or movements, were reported with 14.4 million of them caused by conflict and violence.
The report was conducted by the Internal Displacement Monitoring Centre, or IDMC. The figures do not include persons who have been displaced by the conflict in Ukraine.
But a separate update from the United Nations Human Rights Council on Monday said the conflict in Ukraine and other conflicts from Africa and Afghanistan had pushed the number of people forcibly displaced to a record 100 million.
In the IDMC report, sub-Saharan Africa accounted for more than 80 percent of all internal displacements triggered by conflict and violence worldwide. The region's total was 4.7 million higher than in 2020.
Disasters accounted for 13.7 million internal displacements in East Asia and the Pacific last year-the highest figure since 2016.
Juline Beaujouan, a postdoctoral research fellow with the Peace and Conflict Resolution Evidence Platform at the University of Edinburgh in Scotland, said governments should adopt policy plans that "address the triple nexus of humanitarian development and peace altogether".
Disasters continued to trigger the most internal displacements globally, with 23.7 million recorded. Weather-related hazards accounted for 94 percent of the total.
John Leo Algo, a member of the interim secretariat at Philippine-based civil society network Aksyon Klima Pilipinas, said internal displacement is regarded as "a manifestation of loss and damage from the climate crisis". For cases where people have been displaced, governments must protect and uphold the rights of these people to a secure and healthy environment.
'More of a burden'
Amina Khan, director of the Centre for Afghanistan, Middle East and Africa at the Institute of Strategic Studies Islamabad, said in terms of refugees on the economic aspect, the Europeans have welcomed refugees from Ukraine, whereas those from Afghanistan are considered "economic migrants and more of a burden".
In March, the Ministry of Refugees and Repatriations of the Afghan caretaker government said more than 250,000 internally displaced people had returned to their provinces across Afghanistan since the Taliban's takeover.
Meanwhile in Palestine, Walaa Sabbah, a community outreach and partnership coordinator at youth-led Palestinian project We Are Not Numbers in Gaza, noted that displacement "is usually associated with political instability, environmental disasters, and harsh economic and health conditions".
"Speaking for Gaza in particular, nothing has changed so far," Sabbah told China Daily, adding that the Gaza Strip has been under siege for over 16 years now.
The Middle East and North Africa region hit a 10-year low in refugees, with the report citing deescalated conflicts in Libya, Iraq and Syria.
"There is need for inclusive approaches," Beaujouan said, adding that the humanitarian aspect and development must go hand-in-hand.