Digital natives rise, herald consumption boom
Share - WeChat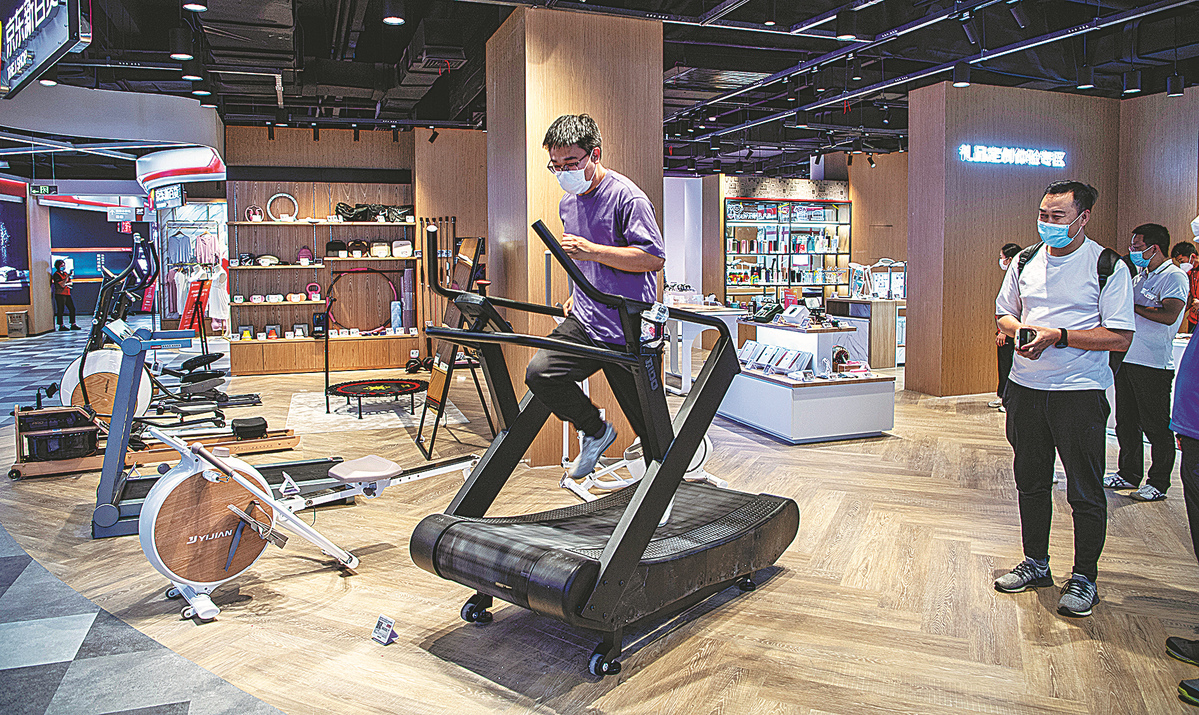 Gen Z consumers can't have enough of smart stuff, cool services and intelligent tech
June 18, also known as "618", marks China's biggest online shopping festival for the first half of every year, and talk is this year China's Generation Z will likely spark a consumption trend not only in China but the rest of the world, if the global efforts to contain COVID-19 outbreaks succeed in sustaining economic recovery.
On "520" or May 20, a special day for young lovebirds in China, the retail sector witnessed heightened consumer activity.
For the uninitiated, Gen Z are consumers born between the mid-1990s and the early 2010s; they number 260 million digital natives in China. That's 19 percent of the country's population, with a strong appetite for homegrown, intelligent and fashionable products.
That appetite ensured consumption expenditure accounted for 65.4 percent of economic growth in 2021, driving GDP up by 5.3 percentage points (to 114.4 trillion yuan or $17.7 trillion), according to the National Bureau of Statistics.
Even globally, Gen Z account for one-third of the population, which makes them the world's largest generation group, according to a survey conducted by data.ai, a US-based mobile analytics company.
Industry insiders said China's Gen Z, like their counterparts elsewhere, grew up with the rise of the internet, instant messaging, smart devices and other digital technologies. What's more, they are well-educated, have developed distinct personalities and hobbies, and are capable of making their own choices.
A variety of fascinating factors characterize Gen Z's consumption in China-and market forces are investing a great deal of time and money to understand and exploit such factors as Gen Z hold out hope that economic recovery could still be possible in spite of the resurgent COVID-19.
For instance, the guochao trend-the rise of homegrown brands that weave Chinese cultural elements into their design or branding-is gaining popularity among Gen Z, according to a new report released by the JD Research Institute for Consumption and Industrial Development.
Sales of products whose names incorporated Chinese characters that mean "Chinese red", a culturally auspicious color, surged 326 percent year-on-year from Jan 1 to April 25.Personal care and health products, Chinese white liquor or baijiu, apparel and smartphones are among the highest-selling categories, said the JD Research Institute report.
The tech-savvy Gen Z prefer to buy intelligent, innovative products like electric vehicles, cameras, shower systems, air conditioners and lighting equipment. Their choices not only promote consumption trends and industrial upgrade but inject fresh impetus into technological innovation, industry insiders said.
In terms of health, low-sugar beverages are gaining traction among Gen Z. On JD's online marketplaces, low-sugar products including tea drinks, beer, condiments, and vitamin and mineral supplements surged 20 times year-on-year during the Jan 1-April 25 period.
Sales of health management products skyrocketed nearly 20 times year-on-year, while that of nutritional products like seal oil and collagen chondroitin went up by more than 10 times year-on-year.