Digital natives rise, herald consumption boom
Share - WeChat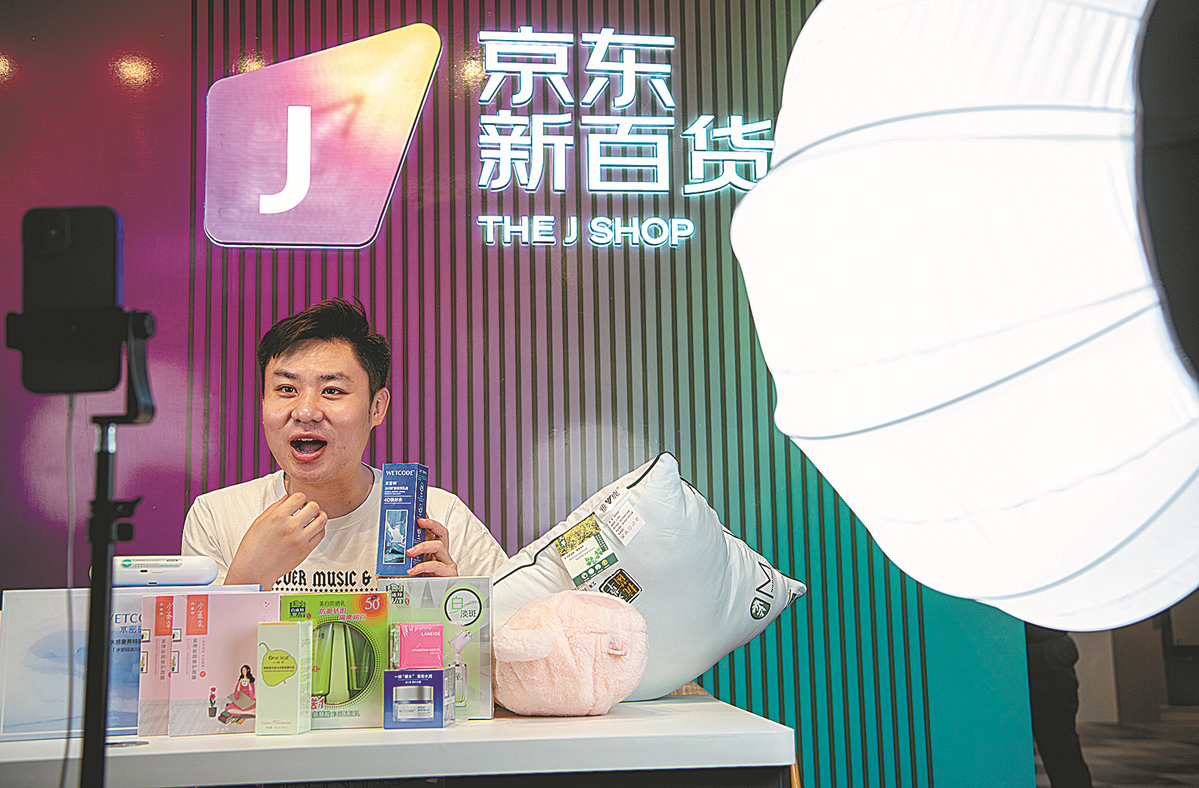 But, COVID-19 resurgence weighed on consumer market this year, with retail sales down in the first four months.
Retail sales of consumer goods, a significant indicator of China's consumption strength, slipped 0.2 percent year-on-year to 13.81 trillion yuan ($2.06 trillion) in the first four months. In April alone, retail sales declined 11.1 percent year-on-year to 2.95 trillion yuan mainly due to the short-term impact of COVID-19, said NBS spokesman Fu Linghui.
"The pent-up consumption will be gradually released when the epidemic is brought under control and production and people's lives return to normal," Fu said, adding consumption will gradually recover from the COVID-19 impact in the second quarter and continue to stabilize the economy.
Industry experts said China's consumer market growth is expected to see recovery this year, on the back of a series of supportive policies to shore up consumption.
"Consumption plays a fundamental role in China's economic development and is the main driving force boosting economic growth and ensuring people's livelihoods," said Wang Yun, a researcher with the Academy of Macroeconomic Research.
Noting that COVID-19 resurgence is a risk to consumption recovery, Wang called for more efforts to both unleash consumption potential in big-ticket items like automobiles and home appliances, and ease restrictions on home purchases, to promote the recovery of consumption and stabilize economic growth.
China will roll out measures to boost consumption, so as to keep economic fundamentals stable and cushion the impact of COVID-19, according to the decision made at an executive meeting of the State Council, China's Cabinet, in April.
It was decided at the meeting that relief policies for hard-hit sectors such as catering, retail, tourism, civil aviation, and road, waterways and railway transportation will be promptly and fully implemented. Local authorities are encouraged to intensify support and assistance for these sectors, to stabilize more market entities in consumer services.
Spending on home appliances, automobiles and other big-ticket items will be encouraged. No new restrictive measures on car purchases shall be set at the local level. Localities with purchase restrictions already in place should increase new license plate quotas step by step.
Liu Xiangdong, a researcher with the China Center for International Economic Exchanges, said consumption, as a significant pillar of economic development, is expected to maintain growth momentum this year despite headwinds from external uncertainties and resurgent domestic COVID-19 infections.
A series of measures like smoothing logistics and supply chains, implementing tax and fee reductions and giving out consumption vouchers should be taken to further unleash consumption potential, Liu said, adding that more supportive policies should be formulated to boost employment, increase residents' income and enhance their purchasing power.
Young Chinese consumers are more global-minded and enthusiastic about homegrown products compared with previous generations, said Zhao Ping, deputy head of the Beijing-based Academy of China Council for the Promotion of International Trade, adding they are set to become the mainstay of China's next powerful consumption group.
She called for more efforts to encourage enterprises to leverage new-generation information technologies like big data, cloud computing and artificial intelligence so as to create new types of green and intelligent consumer goods, and cultivate new consumption growth points.