Digital natives rise, herald consumption boom
Share - WeChat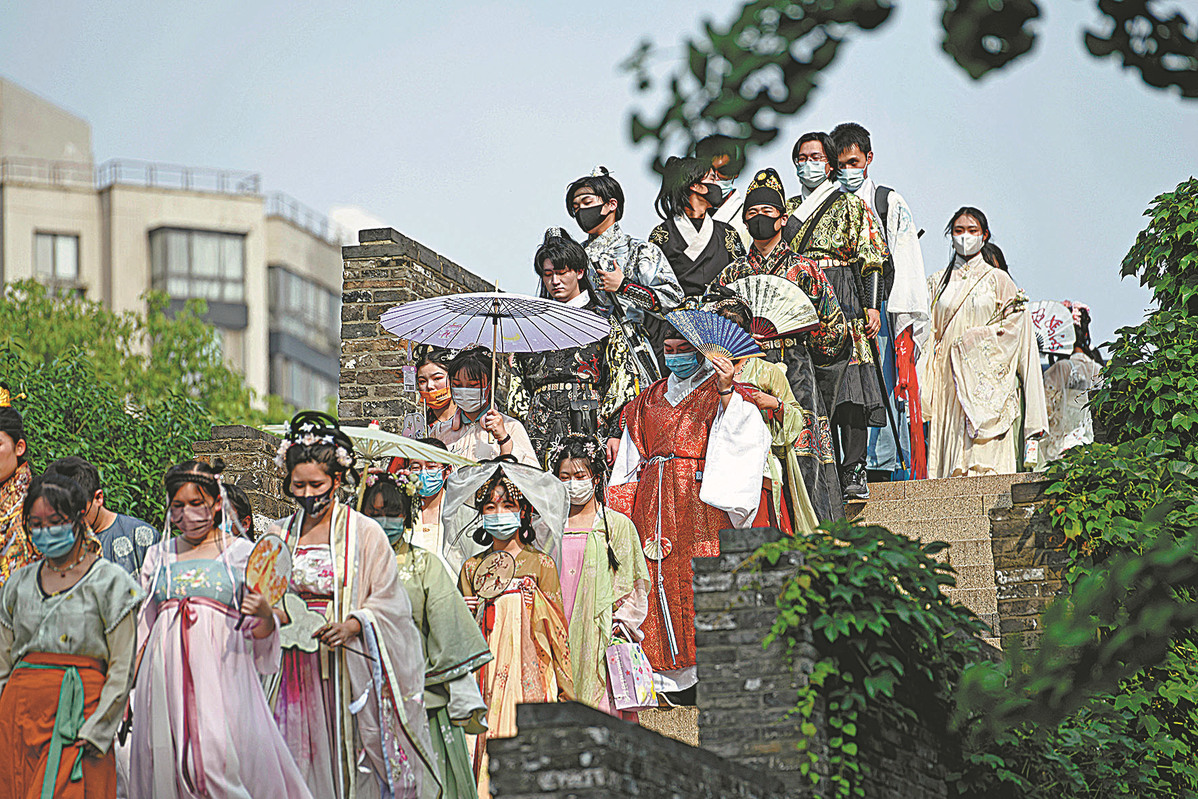 Gen Z consumers also prefer visually appealing products as shown by the 166 percent year-on-year rise in their sales. They also frequently buy products and services that bring convenience to their lives.
For instance, Gen Z's purchases of ready-to-cook meals and vacuum mop combos on JD surged by 200 percent and 142 percent year-on-year, respectively. Sales of underwear washing machines also rose almost 20 times year-on-year.
"Young Chinese shoppers, especially those born after 1995, have unique consumption ideas, prefer trying something new and boast comparatively high purchasing power," said Chen Yao, a senior analyst at the JD Research Institute.
Gen Z consumers have witnessed China's rapid economic development, which enabled them to have a global perspective and willingness to embrace diversity. "When enterprises launch products for this group, they should take multiple factors, such as function, appearance and design, into consideration," Chen said.
Market consultancy iResearch said Gen Z consumers pay equal attention to entertainment and learning, have high consumption ability and prefer to buy fashionable or trendy products like high-end skin care and cosmetics recommended by key opinion leaders.
China's young generation are emerging as mainstream consumers and becoming the driving force behind the growth of domestic brands, thanks to their higher disposable incomes and wide-ranging demand, said Bai Ming, deputy director of the international market research department at the Chinese Academy of International Trade and Economic Cooperation.
Bai said Gen Z wield enormous purchasing power, some of which has helped stoke the rapid growth of domestic brands, which in turn showcases the continuous enhancement of China's manufacturing capacities.
"Younger Chinese shoppers are also displaying a heightened sense of national pride. China's Gen Z consumers no longer seek high-end foreign brand names purely for social status. They are looking for products that can truly represent their identity, meaning it is more challenging than ever to maintain brand loyalty among this group," said Kenny Yao, a director at global consulting firm AlixPartners Shanghai.
Nicole Sun, partner of the PwC M&A advisory service in Shanghai, said consumption has become a way for young people to express their values, and compared with other age groups, the younger generation has a natural affinity for brands that demonstrate "technological power".
Moreover, an increasing number of young people would rather spend money on experiences rather than the product itself, Sun said. "Growing up in an era of rapid economic development in China, young Chinese, especially those born after 1995, have unprecedented curiosity and desire to explore local and even traditional cultures."