Asia needs new path toward prosperity
By PRIME SARMIENTO and YANG HAN in Hong Kong | China Daily | Updated: 2022-06-01 09:31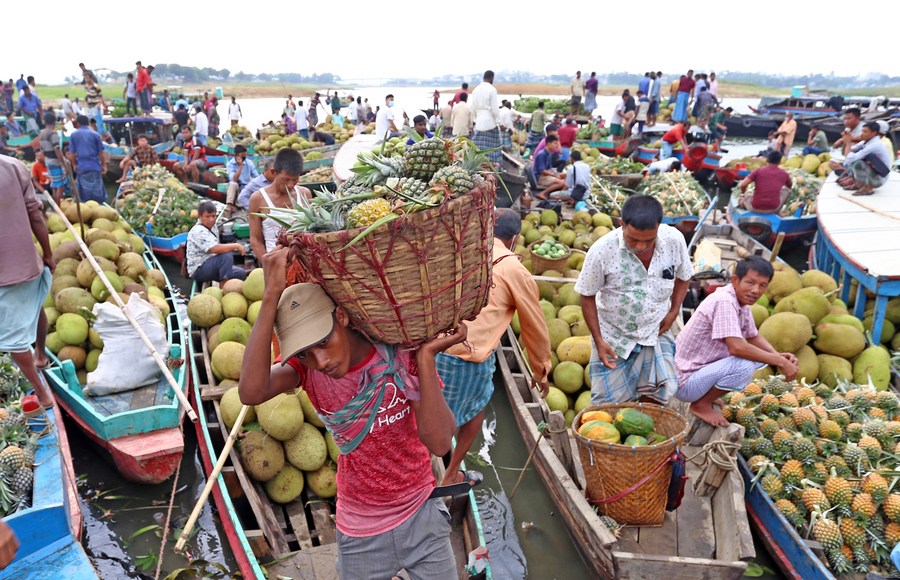 Inclusion, sustainability underlined as forum addresses regional recovery
Asia needs to exercise good governance and focus on green technology, digitalization and innovative solutions as nations gradually rebuild their pandemic-hit economies for a new era, a regional forum was told on Tuesday.
For this to happen, Asia must take a new path to growth-one that is more equitable and environmentally friendly and which promotes shared prosperity, according to the government officials, senior executives, civil society leaders and academics who attended the Asia Economic and Entrepreneurship Summit in Kuala Lumpur, capital of Malaysia.
On the theme of "The Great Reset-Asia Megatrends and Opportunities Post COVID", the meeting was organized by the KSI Strategic Institute for Asia Pacific, the Economic Club of Kuala Lumpur and China Daily Asia Pacific.
"I'm cautiously optimistic that the region will bounce back better and stronger," Ahmad Fuzi Abdul Razak, governor of the northwestern Malaysian state of Penang, said in his keynote speech.
He cited the OECD Economic Outlook for Asia, which forecast Asian economies to grow by 5.8 percent this year. But he pointed to short-term risks, including possible new waves of COVID-19 infections, rising inflation and political instability. Ahmad Fuzi said Asia is a "resilient region that has proved itself to be able to meet difficult challenges. We must however, continue to be vigilant and to be able to adapt when necessary".
Richard Marshall, a senior United Nations economist covering Malaysia, Singapore and Brunei, said the economic recovery from the pandemic needs to emphasize inclusion, sustainability and resilience.
"Some of the challenges we face going forward around the post-COVID recovery (are) ensuring that businesses and workers are secure, leaving no one behind by securing economic and social participation," Marshall said in a panel discussion.
Green Belt and Road
Albert Oung, chairman of the UN Economic and Social Commission for Asia and the Pacific Sustainable Business Network Green Economy Task Force, spoke of how China is developing and promoting the green economy.
Oung, who is also president of the World Green Organization, told a panel discussion that when Chinese President Xi Jinping introduced the Belt and Road Initiative, "we were already talking about green Belt and Road".
Other panel speakers at the session saw China as vital to efforts to usher in greener growth for the world. Raymond Kwong, executive director of Silverlake Axis, also looks forward to a green business environment for all in the coming decades.
Ahmad Amzad Hashim, Malaysia's deputy minister of science, technology and innovation, said digital technology is a new driver of economic growth and this is evident in the Southeast Asian region, which is among the world's fastest-growing internet markets.
Ahmad Amzad cited a 2021 report by Google, Temasek and Bain that projected Southeast Asia's digital economy would hit $1 trillion by 2030, and that 80 percent of the 450 million internet users in countries covered by the Association of Southeast Asian Nations are digital consumers. This, he said, is a "massive" market. "The pandemic has accelerated the adoption of digitalization in ASEAN," he said.
Apart from digitalization, sustainability is also important in light of climate change. In recognition of this, one of Malaysia's development goals will entail the use of science, technology and innovation to protect and manage the environment, he added.
Justin Lee, Australia's high commissioner to Malaysia, said that although the pandemic and the Ukraine-Russia conflict are attracting the headlines, people also need to address other global challenges such as climate change and transitioning to a net-zero future.
Roland Galharague, the French ambassador to Malaysia, said the world is entering a fourth industrial revolution "and the driver for this fourth industrial revolution is precisely turning around our economies to make them green".
Experts also encouraged corporate leaders to enhance governance for sustainable and healthy post-pandemic development.