A voice for former Jewish refugees in Shanghai
By Zhang Kun | chinadaily.com.cn | Updated: 2022-06-01 14:25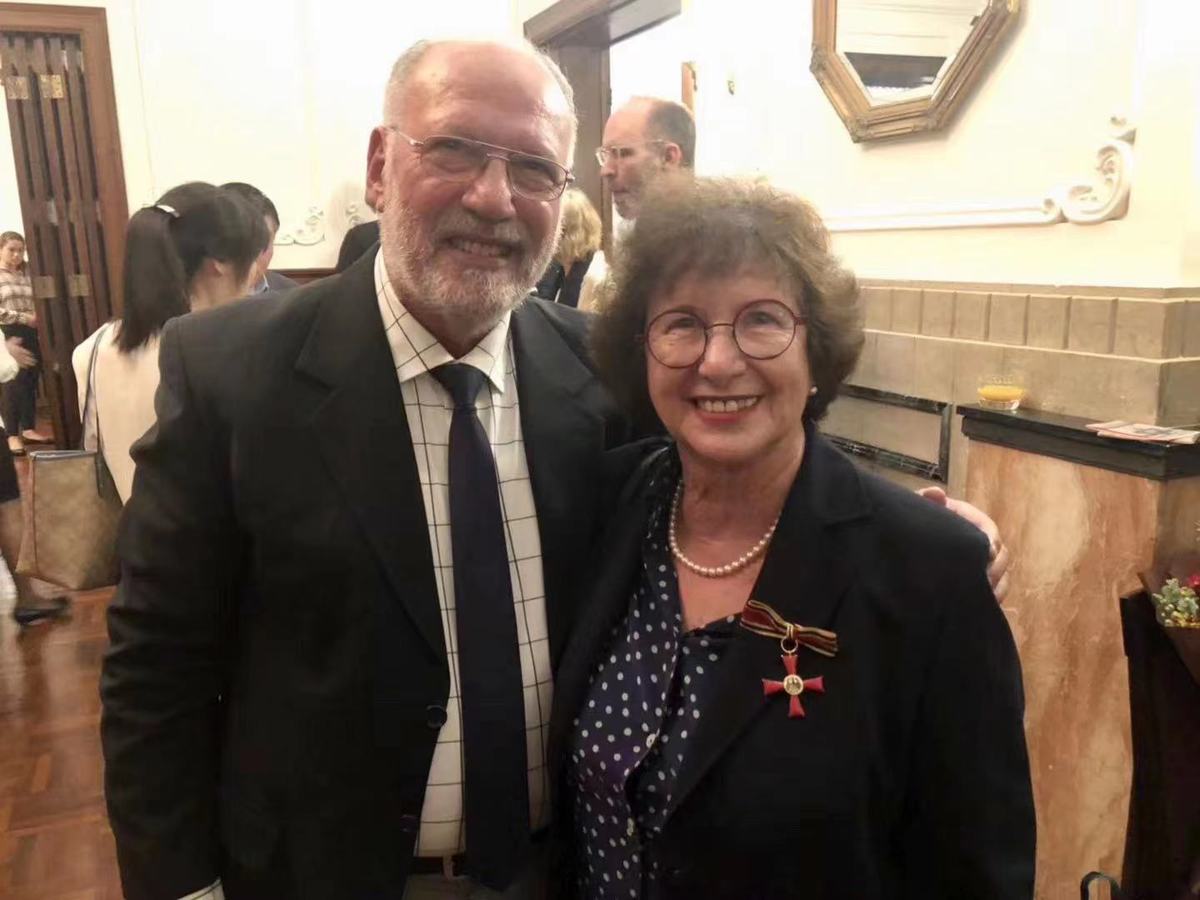 Sonja Muehlberger, one of more than 400 people born by Jewish refugee parents in Shanghai during World War II, was named one of the 12 winners of the second Silk Road Friendship Awards on May 31.
The event was jointly hosted by the China International culture Exchange Center and Global People, a magazine under the People's Daily, to present stories of friendship between China and countries in the Belt and Road Initiative, as well as spread the message of peace and solidarity between nations.
The 83-year-old, who currently lives in Berlin, Germany, has spent decades building a database of Jewish refugees in Shanghai. She was the leading contributor to the extensive list of names inscribed on a wall in the Shanghai Jewish Refugee's Museum.
As a teacher, writer and lecturer, Muehlberger has over the past decades been telling stories of how more than 20,000 Jewish refugees made Shanghai their home during the war.
"It is important to keep telling the stories, because new Nazis are emerging, and it is necessary to stand up to them," she said.
Muehlberger was born in Shanghai in 1939. Her father spent four weeks in a concentration camp before her mother managed to get him out.
"Through the rest of his life, my father never forgot how people were reduced to numbers in the camp. He believed people should be named," said Muehlberger about how she started her research, which eventually yielded the names of 19,479 people.
"This work with the database of Jewish refugees in Shanghai is never ending because we have information from all over the world coming in," she added.