Helping consumers prepare food at home
By ZHU WENQIAN | CHINA DAILY | Updated: 2022-06-04 08:23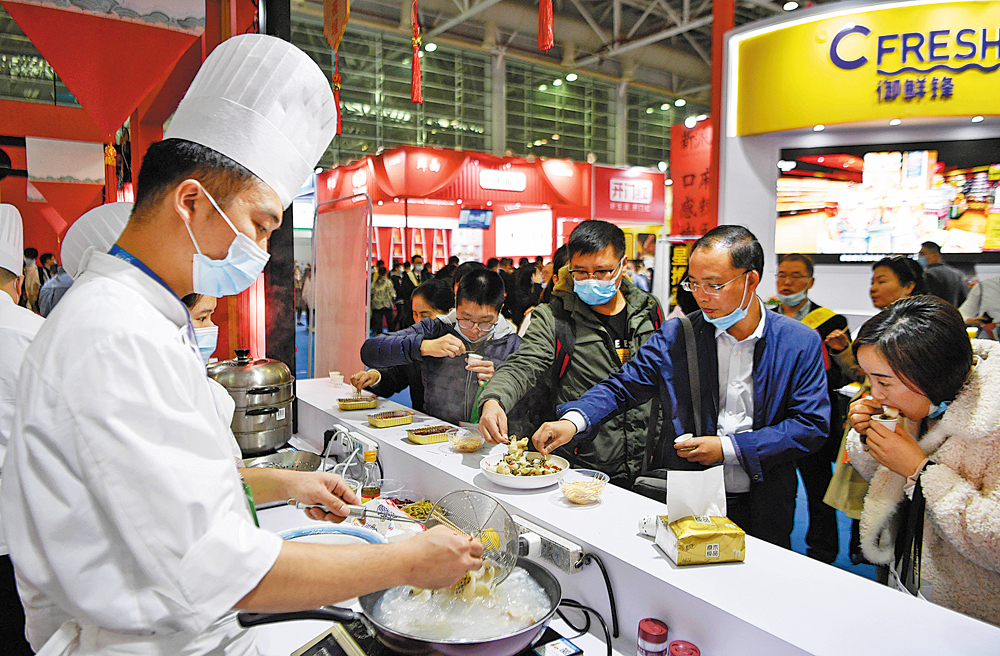 COVID-19 restrictions mean dining at restaurants has become a distant memory for some cities in China. Diners are eager to buy ready-to-cook, ready-to-heat or ready-to-eat meals that taste similar to those served at restaurants. Given the convenience of such meals that require minimum preparation, a niche has developed for ready meal retailers, market insiders said.
Catering to the stay-at-home segment of population has gained popularity nationwide. The sector is facilitated by improved cold chain logistics and booming sales of e-commerce platforms, experts said.
Annual sales of China's ready meals market are expected to exceed 1 trillion yuan ($148 billion) in the next six to seven years, based on an estimated compound annual growth rate of 20 percent. In the long run, the scale of China's ready meals industry is foreseen to reach 3 trillion yuan in annual sales, according to a forecast by Shenzhen-based research firm Askci Consulting.
Enticed by the next "trillion-dollar food market," many food chains and retail companies have set their sights on launching or expanding their own ready meal businesses.
Major ready meal makers have witnessed a surge in sales, and big e-commerce grocery platforms such as Freshippo, Missfresh, Meituan Maicai and Dingdong Maicai have increased their investments in the sector. During the May Day holiday in early May, sales of ready meals on those platforms surged 100 percent to 500 percent year-on-year.
"With families among the younger generation increasingly becoming tech-savvy and consumers adapting to the 'new normal' lifestyle in the aftermath of the COVID-19 pandemic, online grocery delivery and on-demand retail will become even more popular," said Catherine Chen, chief financial officer of Missfresh, a Nasdaq-listed Chinese e-commerce platform focusing on delivering fresh produce and other daily necessities.
"Missfresh plans to continue expanding the offerings of ready meals to include one-bowl meals for solo diners, hotpot dishes and home-cooked fare with mass appeal. We expect the sales growth of this year to top last year's figures," Chen said.