Liberia lawmaker expresses admiration for China under CPC leadership
By Nicholas D. Nimley, in Monrovia, Liberia | chinadaily.com.cn | Updated: 2022-06-10 17:29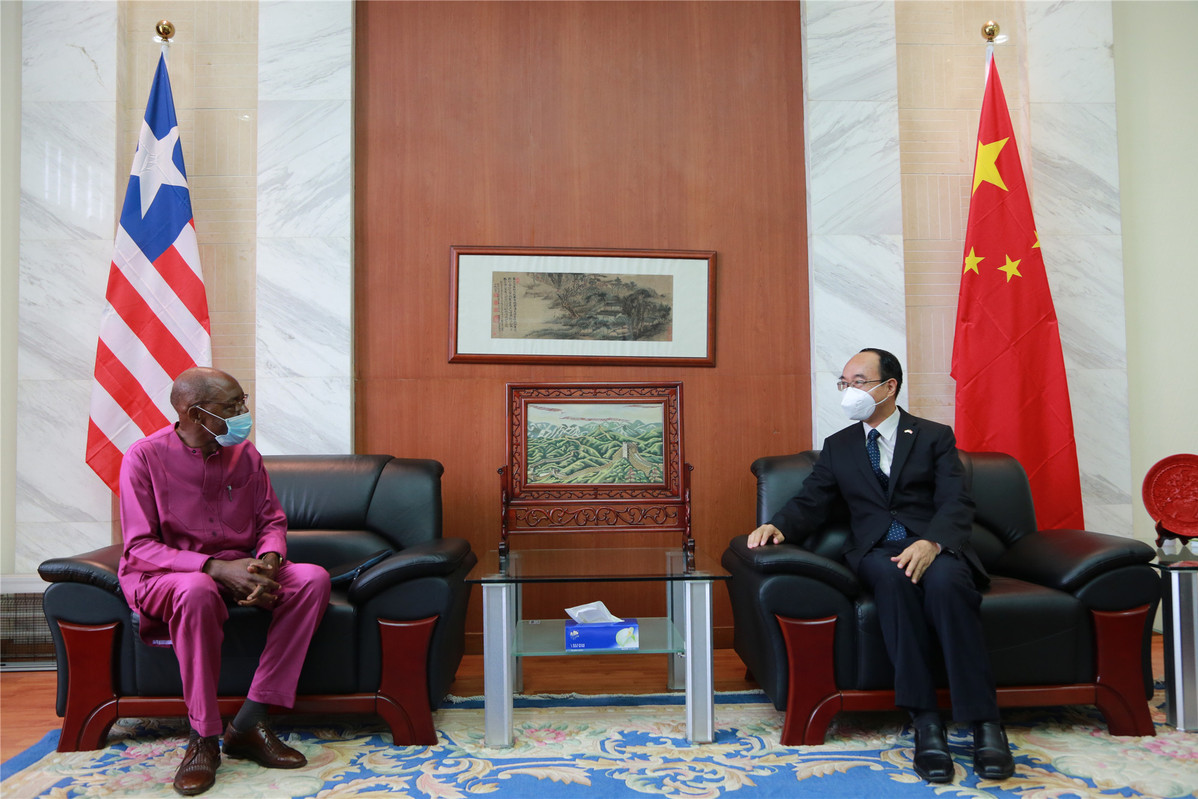 George B. Samah, lawmaker of Liberia's legislature, has expressed admiration for China's great achievements under the leadership of the Communist Party of China.
Samah said the Chinese people have made great achievements as he thanked China for its long-term contribution to the economic and social development of Liberia.
"Liberia is willing to learn from China's successful development experience and strengthen bilateral cooperation in education, health, agriculture, economy and trade and other fields, and hopes that China will support the construction and development of the region and encourage more Chinese enterprises to invest and do business in Liberia," Samah said.
He spoke on Wednesday during a meeting held with China's Ambassador to Liberia Ren Yisheng.
Ambassador Ren elaborated on the great achievements of China in revolution, construction, reform and development in the new era.
Ren said China has made great achievements under the leadership of the CPC since its founding 100 years ago, as well as the people-centered development philosophy, and the outcome of China-Africa and China-Liberia cooperation under the framework of the Belt and Road Initiative and the Forum on China-Africa Cooperation.
Ren also appreciated Samah's efforts to promote regional economic development and improve people's livelihood, and added that China is willing to continue to provide assistance to Liberia within its capacity, work hand in hand with Liberia to strengthen pragmatic cooperation in various fields and continue to advance the building of a China-Liberia community with a shared future.