Pharmas lauded for aiding global pandemic fight
Share - WeChat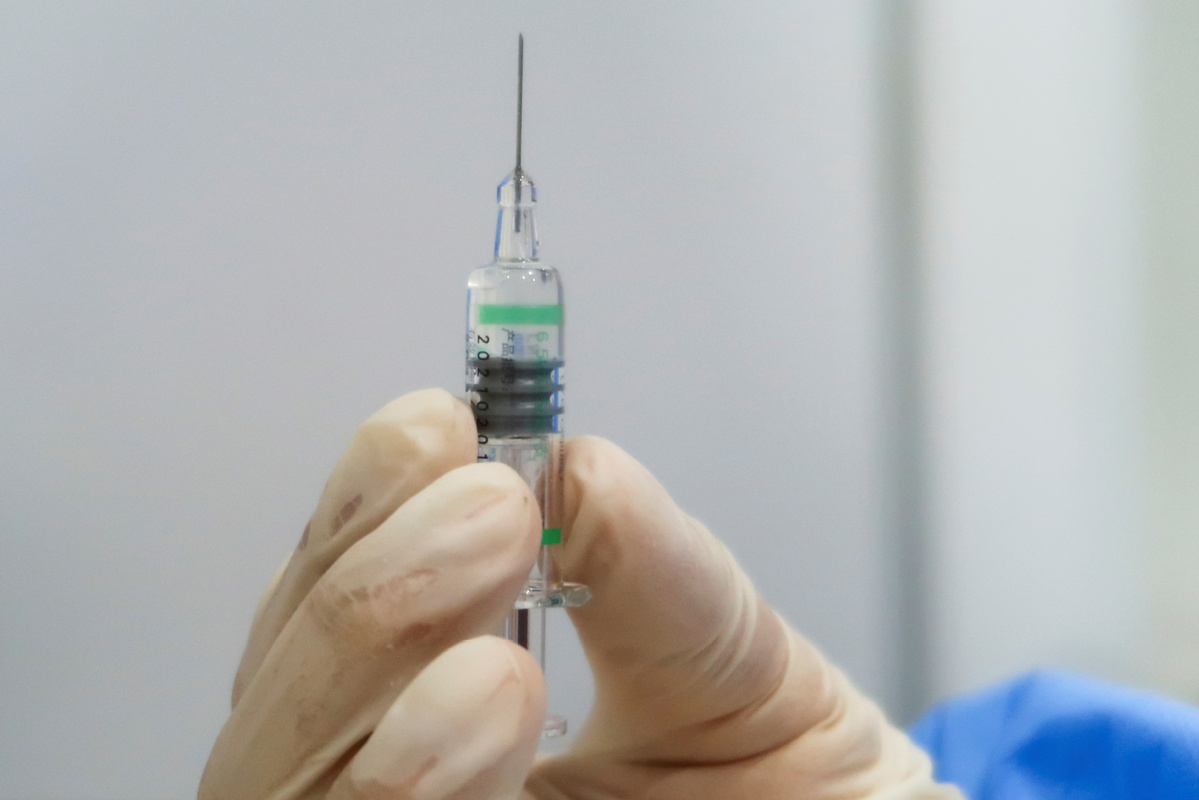 New growth
Analysts said that thanks to the diligent efforts in pursuing high-quality development in recent years, Chinese companies producing pharmaceuticals and medical devices have embarked on a fresh growth path that features new product research and development based on innovation and clinical value.
Such progress will not only fuel development of the pharmaceutical and healthcare industries in China, but also promise more effective ways for the world to contain or at least cope with the constantly evolving coronavirus.
On May 23, Shanghai Junshi Biosciences Co said an oral anti-COVID-19 drug it is developing had met its primary goal in a phase-3 clinical study for the early treatment of mild to moderate cases of the disease.
The Shanghai company said it would soon contact domestic health authorities to register the drug, which is being jointly developed with several other domestic entities, including Vigonvita Life Sciences Co and three affiliates of the Chinese Academy of Sciences.
A phase-2 clinical trial of the drug completed in Uzbekistan last year among patients who had moderate to severe COVID-19, found that two different doses of the drug had favorable safety and efficacy in treating such patients, in comparison with standard therapy.
Based on these positive results, the drug, which is designed to inhibit replication of the coronavirus, was approved to treat moderate to severe cases of COVID-19 in the central Asian nation.
In April, Kintor Pharma, a clinical-stage biotechnology company in Suzhou, Jiangsu province, said that a potential COVID-19 treatment significantly reduced hospitalization and death in COVID-19 outpatients during a phase-3 multi-regional clinical trial, especially among middle-aged and elderly patients with high-risk factors.
The company will expand production capacity for the drug to 50 million doses by the end of this year, it said in a statement.
Meanwhile, China National Biotec Group, a subsidiary of China National Pharmaceutical Group, also known as Sinopharm, has developed three Omicron vaccines, beginning clinical trials early last month.
Sinovac Biotech has also obtained approval for clinical trials for its Omicron vaccine on the Chinese mainland and in Hong Kong.
Jiangsu Recbio Technology Co, an innovative vaccine company founded in 2012 in Taizhou, Jiangsu, is developing the world's first lyophilized (freeze-dried) Omicron-specific mRNA vaccine, which can be stored and transported at temperatures of 2 to 8 C.An mRNA vaccine teaches the immune system to make memory cells.
Even though the candidate vaccine is only at the preclinical study stage, if it successfully completes all studies and trials to be successfully launched on the market, it is expected to significantly improve accessibility to such vaccines because it does not require ultra-cold storage and transportation conditions, unlike those already on the market.