For passionate relic restorer, it's all about the history
By SUN RUISHENG in Taiyuan and ZHOU HUIYING | China Daily | Updated: 2022-06-16 09:56
Years of study and research have raised Shanxi sculptor and trainer to inheritor status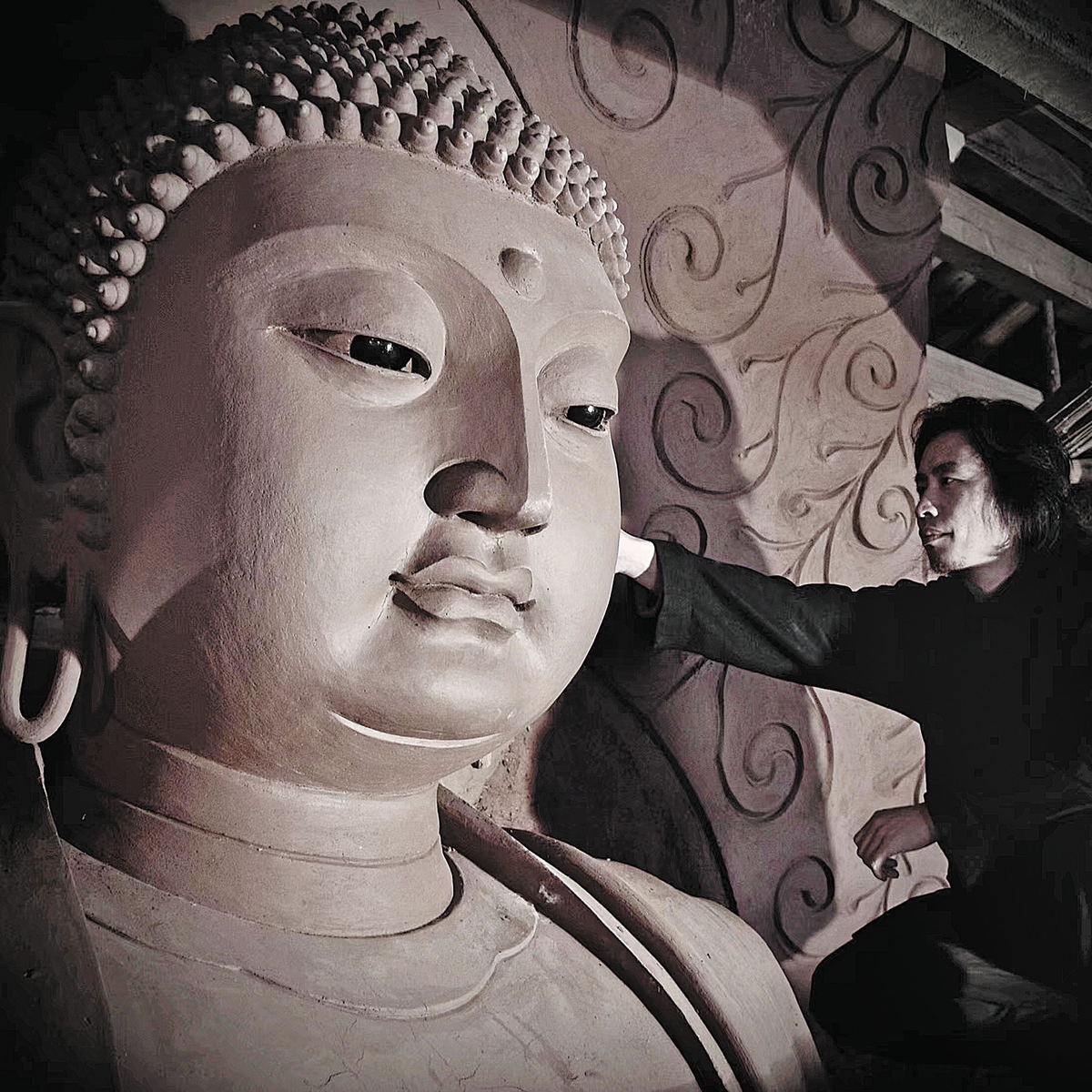 Over the past two decades, Shi Yanchun has helped restore and reconstruct more than 1,000 cultural artifacts for key national cultural relics units and religious departments in Shanxi province-among them, the Yungang Grottoes in Datong, the Shuxiang Temple of the Ming Dynasty (1368-1644) on Mount Wutai, the Faxing Temple in Changzhi and the Longquan Temple in Taiyuan.
Born into a folk art family in Liaoning province's Heishan county in 1970, Shi is the fourth generation of his family to work with painted clay sculptures.
He has demonstrated an interest in traditional Chinese arts since childhood and studied under his grandfather, Shi Baohai, a famous painted clay sculpture folk artist.
Through hard work and talent, Shi Yanchun progressed quickly and was able to paint frescoes by himself by the time he was 20.
In 1990, he began to work on painted clay sculptures and murals across the country, including in the provinces of Liaoning, Jiangsu, Zhejiang and Fujian.
"During the process, I had the chance to learn more from local artists and workers, which helped consolidate my professional foundations and enhance my aesthetic abilities," he said. "I was also able to deepen my understanding of the art, from what I learned from my family to what I discovered about its wider history."
In 1998, Shi and his father were invited to take part in the reconstruction of a painted Buddhist statue at the Faxing Temple.
"Unlike restoration, reconstruction meant that we were limited to recreating a statue that looked like one that would have been made at the time," he said. "However, we weren't able to completely get into the original sculptor's head because we weren't alive during his time."
To deepen his understanding, Shi visited lots of sites with ancient sculptures and frescoes.
"I was surprised to discover that many ancient painted sculptures were of high quality," he said. "Previously, I'd been exposed to more modern crafts and to their craftsmanship and costly materials, but the access I was given to historical sites was extremely precious."
The father and son team's reconstruction work has been praised by the local cultural relics department.
According to records, there are more than 2,000 painted temple statues in Changzhi that were made between the Northern Wei Dynasty (386-534) and the Qing Dynasty (1644-1911). "They are treasured examples of painted temple statues in China. They include a variety of subjects, styles and techniques, and are colorful, rich and have distinct local characteristics," Shi said.
To dedicate themselves to tracing the history of the sculptures, Shi and his wife settled in Changzhi in 2006.
Over the following years, he spent most of his time restoring statues and studying art at different colleges.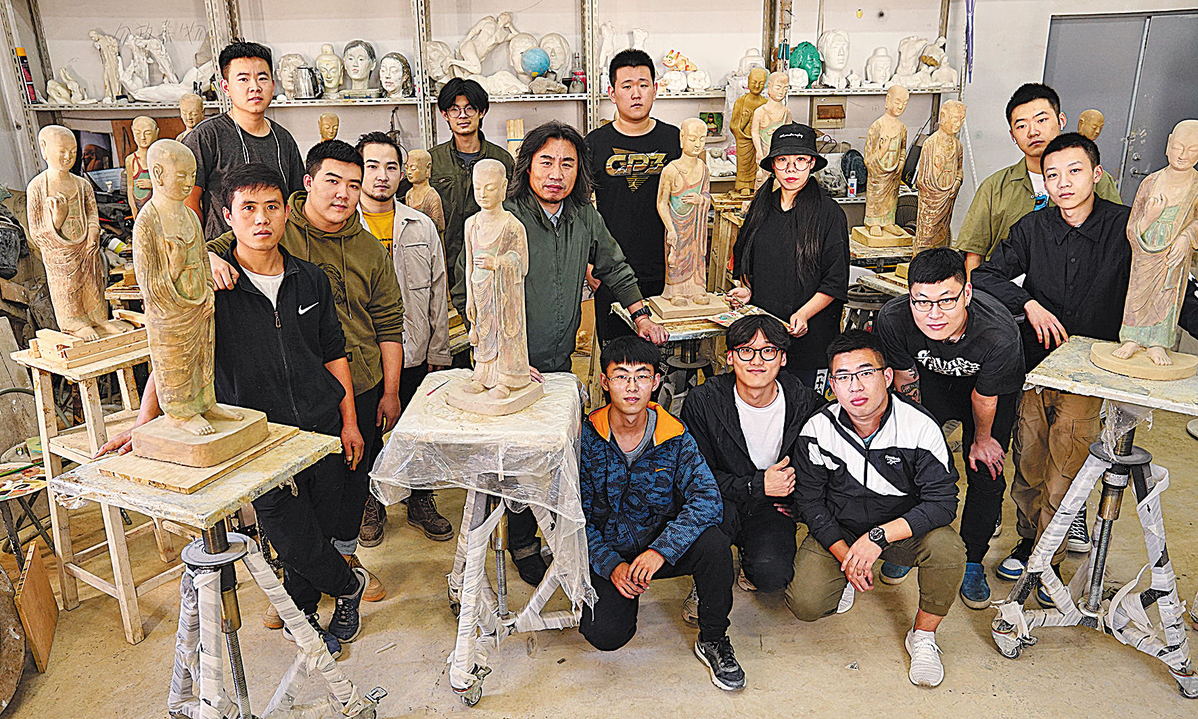 In 2010, he founded the Shanxi Changzhi Painted Sculpture Art Research Institute to study and research the artistic styles and techniques of past dynasties. At the same time, he trained students and taught them to create artworks.
After being invited to give lectures on sculpture at colleges across the country-including at the Jingdezhen Ceramic Institute in Jiangxi province, Fuzhou University in Fujian, the Lu Xun Academy of Fine Arts in Liaoning and Shaanxi Normal University in Shaanxi province-he was recognized as an inheritor of provincial intangible cultural heritage for Shanxi painted sculpture in 2019.
Shi's institute has planned and helped organize four academic forums on the revival of Chinese sculpture, inviting experts in the field to discuss the passing down of traditional sculptural arts to future generations.
"I hope my students not only continue to make art in traditional styles, but also incorporate traditional and contemporary elements into their own creations," he said. "The institute is a good platform for holding public lectures, which will help spread the awareness and love of Shanxi painted sculptures."