Depositors seeing red in Henan as probe made into possible bank fraud
By CAO YIN | China Daily | Updated: 2022-06-18 13:29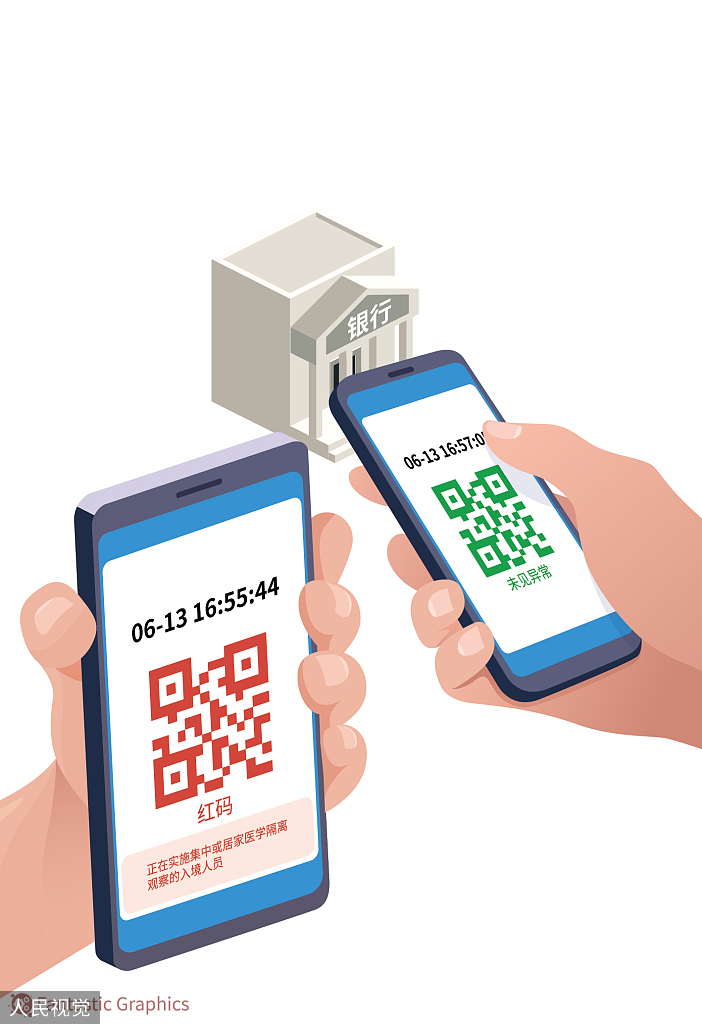 An official investigation has been launched in Zhengzhou, Henan province, after some depositors at local banks claimed they were given red health code notifications on their cellphones for non-epidemic related reasons.
Discipline inspection and supervision authorities in Zhengzhou announced the decision to investigate the matter on Friday afternoon.
Those who violate or abuse power in implementing Henan provincial health code management regulations for epidemic prevention and control will be held accountable and punished in accordance with the rules of the Communist Party of China and the law, the announcement said.
The move came after several depositors made complaints online or to media that they recently arrived in Henan and tried to withdraw their savings from some local rural banks, but found their health code turned red, even though they said they had reported their arrival in advance, as required by local epidemic-control authorities.
The colored health code system has played an important role in fighting COVID-19. Green codes guarantee access to public areas, while red codes serve as a warning of infection, possible infection or close contacts, meaning quarantining is required and entry to public venues and transport is restricted.
The claims have triggered a huge public reaction as there have been clear rules from the central government that health codes should not be used for purposes other than epidemic control.
The epidemic prevention department in Zhengzhou's Erqi district said earlier this week that people will not be given a red health code if they report their arrival in the city three days in advance and present negative nucleic acid test results taken within 48 hours.
But a number of people, who went to withdraw their savings from banks in Henan after they found the banks' online services had closed, said that their health codes still turned red even after they had abided by the epidemic prevention rules.
For example, a depositor told the Southern Metropolis Daily that his health code became red after he flew to Zhengzhou on Sunday from Sichuan province, but other passengers who are not depositors did not have a similar experience.
The incident quickly trigged widespread public discussion, with many people questioning whether someone or certain authorities could tamper with health codes to stop them from complaining about a possible Ponzi scheme.
Chinese media reported that several banks in Henan are suspected of having lured depositors with much higher deposit interest rates than those provided by the country's major State-owned banks. Since April, four rural banks in Henan have closed their online services.
The China Banking and Insurance Regulatory Commission said last month that police had filed a case to investigate Henan New Fortune Group, a shareholder of the four banks, as it allegedly absorbed public funds through internal and external collusion as well as the use of third-party platforms and capital brokers.
By Tuesday, the customer service lines of many involved banks could not be connected, according to Shanghai-based financial news outlet CLS.