UK teachers, NHS staff seek pay raise
By JONATHAN POWELL in London | China Daily Global | Updated: 2022-06-20 09:58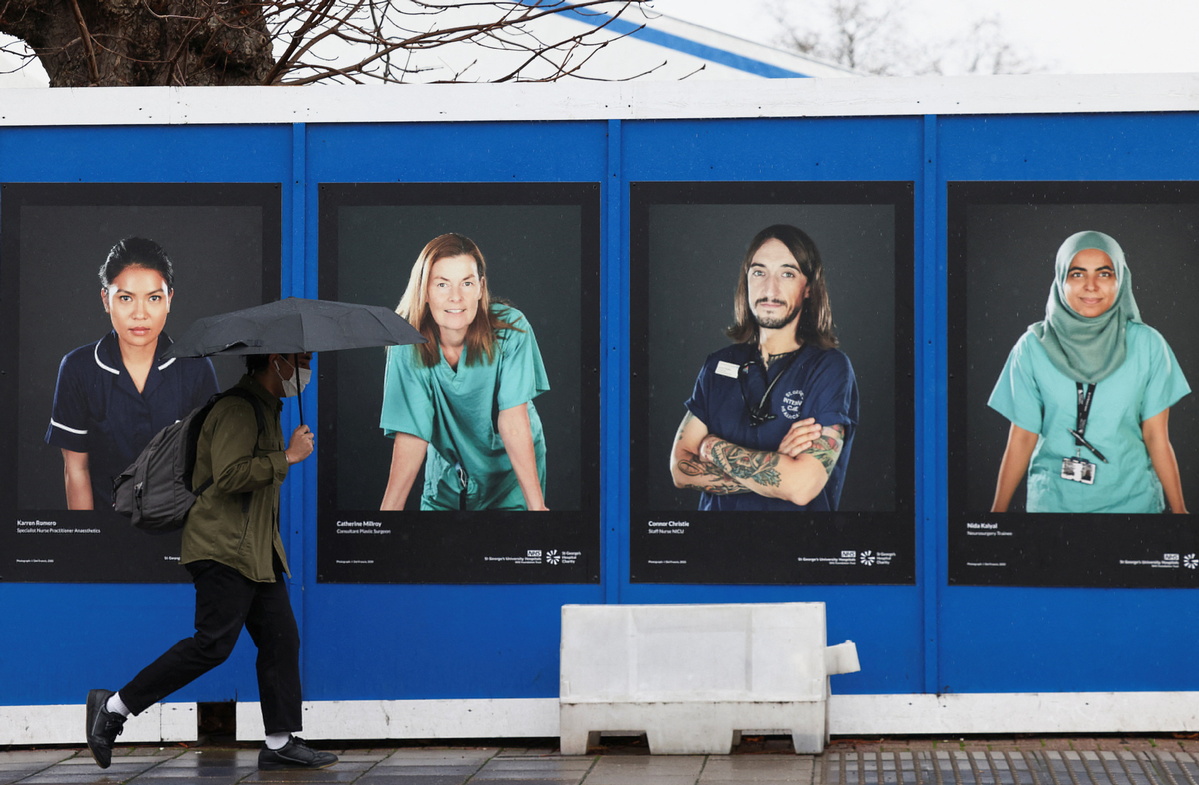 Trade unions representing teachers and health service workers in the United Kingdom have warned of potential industrial action if pay offers fall short of inflation.
In addition to railway worker strikes taking place this week, further turmoil in the UK could be imminent, after the National Education Union, or NEU, which is the country's largest teaching union, told the Observer that unless it receives an improved pay offer by Wednesday, it will ballot its 450,000 members on action over salaries.
The union representing many National Health Service, or NHS, workers, Unison, has said an annual pay offer due this week must be close to inflation rates, which are currently running at 9.2 percent.
The government is trying to keep public spending down, but the possibility of public sector strike action over pay is rising after the Bank of England said last week that the inflation rate would likely rise to 11 percent soon after the summer.
Kevin Courtney, joint general secretary of the NEU, said the union will ballot its members if the pay offer was not above the 3 percent mentioned by Education Secretary Nadhim Zahawi earlier this year.
He said teachers in England could go on strike in the fall, and another teachers' union, the NASUWT, has threatened industrial action in England, Scotland and Wales later this year.
Courtney said: "If there is no significant improvement on 3 percent-which will leave an 8 percent gap with inflation this year alone-we cannot avoid a ballot. The mood among teachers has changed. Last year, the issue was mainly workload. This year, it is workload and pay.
"Teachers are doing calculations to see what their hourly pay works out at. Pay is already down 20 percent on 2010. The strains are showing. One in eight of new graduate teachers are leaving in their first year."
Unison, which is the country's biggest union, warns of possible industrial action in hospitals, at a time when the NHS is already facing a deepening staffing crisis.
Unison general secretary Christina McAnea was quoted by the Observer as saying many NHS staff would leave if the pay offer fell short of expectations.
McAnea said: "The government has a simple choice. Either it makes a sensible pay award, investing in staff and services and reducing delays for patients.
"Or it risks a potential dispute, growing workforce shortages and increased suffering for the sick."
Thousands of protesters gathered for an event organized by the Trades Union Congress in central London on Saturday, to demand action from the government on the cost of living crisis and better pay.