Rural education a lesson in success
By Wang Qian in Beijing and Yang Jun in Guiyang | China Daily | Updated: 2022-06-21 07:18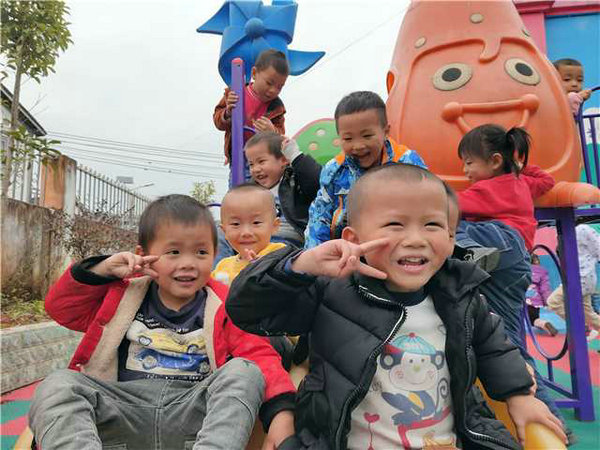 Rao Si is the only teacher in a kindergarten for 18 children in a mountainous village of Tongren, Guizhou province.
The 31-year-old finds her work rewarding, because every day she sees the wonder in her students-sometimes a flower picked at the roadside, sometimes a picture with a dose of imagination.
"Most pupils in my class are 'left-behind' children, who are cared for by their grandparents. They are like my family. We care about each other and grow up together," Rao says.
Preschool education was something unheard of by most people in Tongren, a poverty-stricken area in the Wuling Mountains, when Rao was born there in 1991.
Tongren has a diverse terrain with mountains accounting for 67.8 percent of its total area. Before entering primary school, Rao spent her days running around in the fields alongside her parents or grandparents as they farmed the land.
"Things have changed dramatically over the past decade with every village having a kindergarten," she says.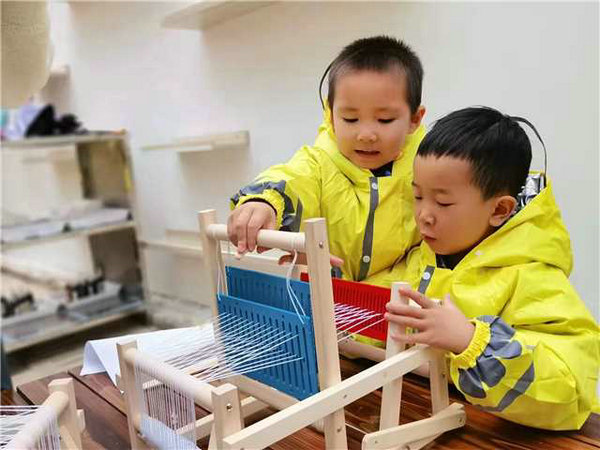 Tangbian Village Kindergarten is among the 100 rural kindergartens of a project jointly launched by the Ministry of Education and UNICEF in 2016 to improve the quality of preschool education in mountainous areas of Guizhou. The project aims to benefit nearly 10,000 children, from ages 3 to 6, in Guiyang, Zunyi and Tongren, as well as Qiandongnan Miao and Dong autonomous prefecture.
Under the project, Rao and other teachers underwent training and have visited urban kindergartens to observe classes and share teaching experiences two days every month.
"Although we don't have all the materials like in urban schools, we have our own advantage-close to nature, which is the best teacher," Rao says.