UK draws more flak on refugee plan
By EARLE GALE in London | China Daily Global | Updated: 2022-06-21 10:09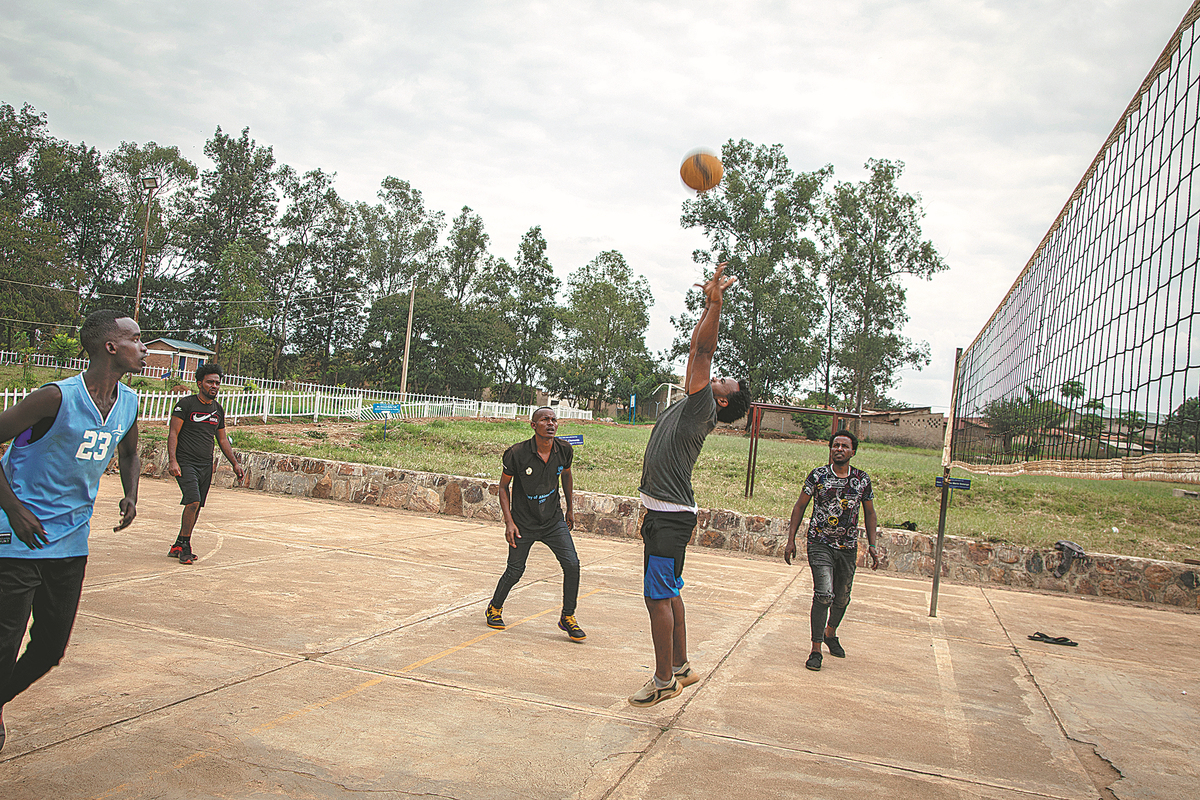 A giant puppet representing a 10-year-old Syrian girl is touring the United Kingdom this week, to draw attention to the plight of displaced populations, including the 5 million refugees from Ukraine.
With 3.2 million Ukrainian refugees having applied for temporary residence in other nations, the generosity of host countries has never been more in focus.
Little Amal's tour will visit 11 cities and towns during World Refugee Week, which starts on World Refugee Day on Monday.
The tour is aimed at reminding people about the problem, and especially on the issue of child refugees.
The puppet, which walked 8,000 kilometers from Turkey to the UK last year to publicize the route that many people take from Africa and the Middle East into Europe, has recently been to the Poland-Ukraine border, where millions of displaced people from the Russia-Ukraine conflict have spent time.
United Nations Secretary-General Antonio Guterres said people must guard against ever thinking refugee crises are normal.
"This year's World Refugee Day affirms a fundamental tenet of our common humanity," he said. "Everyone has the right to seek safety-whoever they are, wherever they come from, and whenever they are forced to flee."
The UN's website said the day "celebrates the strength and courage of people who have been forced to flee their home country to escape conflict or persecution".
And it calls on host countries to "build empathy and understanding for their plight and to recognize their resilience in rebuilding their lives".
Intense criticism
But the UK has attracted criticism recently for its attitude toward some people claiming refugee status, with London declaring many asylum-seekers to be economic migrants with no legal right to enter the country.
In a bid to deter such migrants, London said some will be sent to Rwanda for processing, a move the UN said goes against the spirit of the UN's 1951 Refugee Convention, which states that people who flee because of "a well-founded fear of persecution because of his/her race, religion, nationality, membership in a particular social group, or political opinion "should be helped.
A UN human rights expert recently said the UK should abandon its Rwanda policy because it "violates international law, and risks causing irreparable harm to those seeking international protection".
The European Court of Human Rights has also opposed it.
With the policy under intense criticism, the BBC noted on Monday that the way some asylum-seekers are housed in the UK is also far from perfect.
The broadcaster said around 200 asylum-seeking children are currently housed in hotels in Northern Ireland run by the UK Home Office contractor Mears.
It said human rights organizations, including the Participation and the Practice of Rights, Children's Law Centre and the South Tyrone Empowerment Programme, described the situation as "cruel, unnecessary, and avoidable".
They said in a joint statement they were "deeply concerned".
"As the living spaces are generally very small, families are often split up among several different rooms, at times even on different floors," they said, with some people housed in such accommodation for up to six months.
UNHCR, the UN's refugee agency, said the number of forcibly displaced people globally now stands at more than 100 million and has called on all nations to do everything they can to help.