BRICS: The journey so far
Share - WeChat Combating COVID-19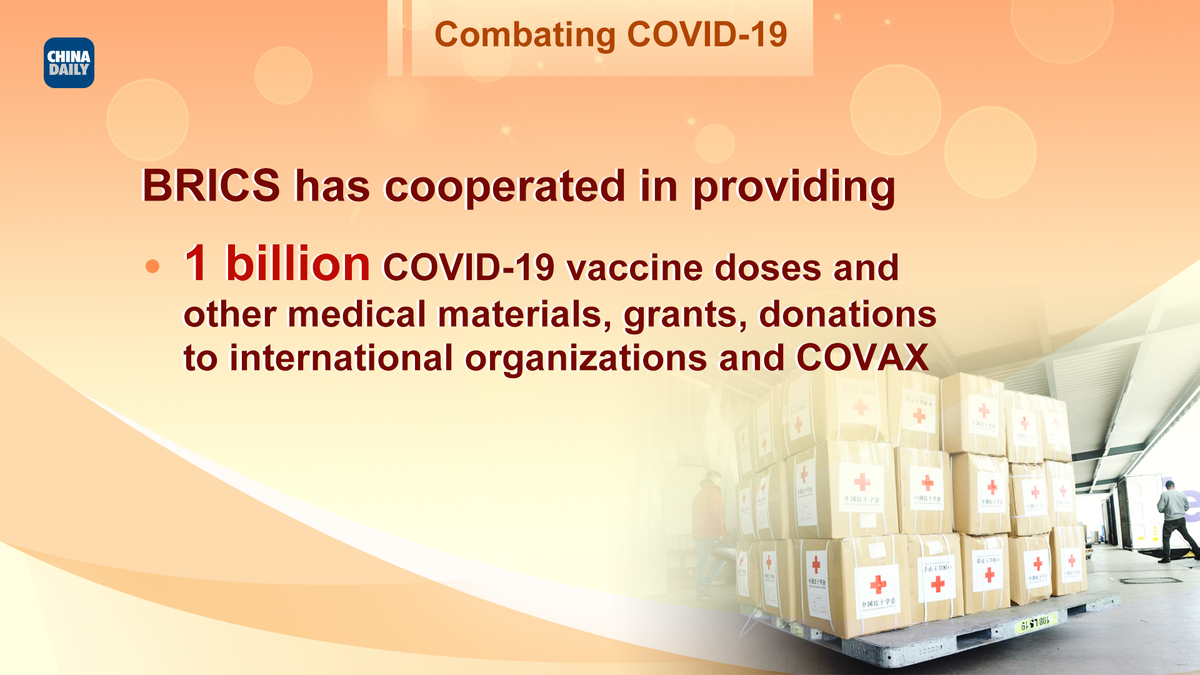 Accounting for more than 26 percent of the world's landmass, 42 percent of the global population, the BRICS countries form an important force that cannot be ignored in the global fight against COVID-19 pandemic.
The BRICS countries have spared no effort to strengthen their coordination in cross-border prevention and control measures, but also pool more resources and talent for vaccine cooperation.
Last year, India hosted the BRICS Summit with a number of new initiatives, which have been detailed in the XIII BRICS Summit Declaration. BRICS has cooperated in providing one billion COVID-19 vaccine doses and other medical materials, as well as grants and donations bilaterally, to international organizations and COVID-19 Vaccines Global Access, or COVAX.
The BRICS nations have enhanced collaboration in vaccine research, manufacturing and certification to tackle the COVID-19 pandemic and make vaccines more accessible and affordable for developing countries.
The BRICS Vaccine R&D Center-China Center was launched by Sinovac Research and Development Co Ltd in May 2021 in Beijing.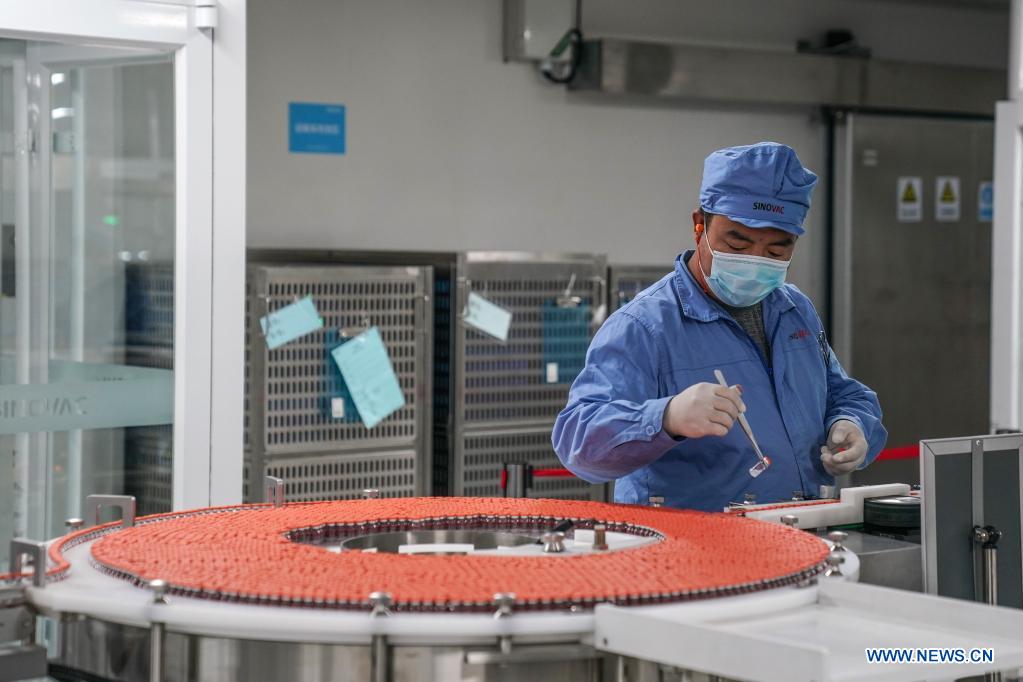 The center combines online and offline methods to promote joint research, vaccine development and testing, and factory building. It also promotes authorized production and mutual recognition of standards between Brazil, Russia, India, China, and South Africa.
The BRICS Vaccine R&D Center and workshop on vaccine cooperation was launched in March 2022, which is currently a cloud platform consisting of a network of research institutions and vaccine developers from BRICS countries. The construction of the physical facility will begin in due course.