BRICS: The journey so far
Share - WeChat Tackling global climate change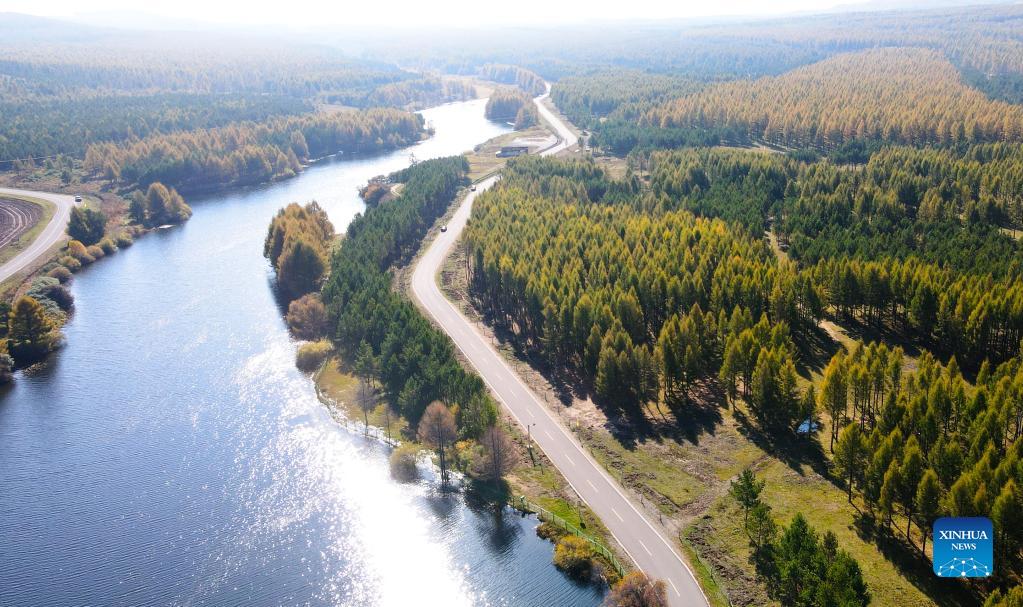 BRICS countries have laid solid foundation for the international governance on climate change through concrete actions in carbon reduction and pragmatic cooperation for green growth.
On the basis of exceeding the 2020 climate action goal promised to the international community, China has further announced the goal and vision of striving to peak carbon dioxide emissions before 2030 and achieve carbon neutrality before 2060.
By 2021, China's energy consumption per unit of GDP had plunged 26.2 percent from 2012. The country's installed capacity of renewable energy had topped 1 billion kilowatts, and it had contributed a quarter of the newly-added afforestation area globally.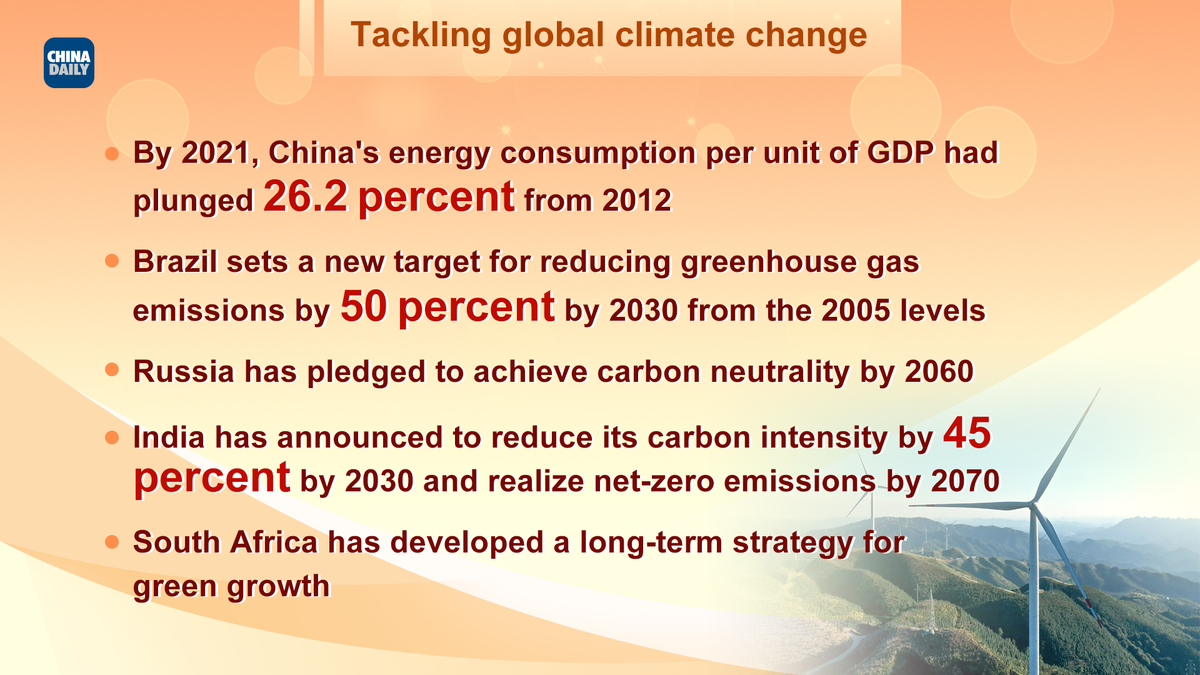 Fully committed to combating the adverse impacts of climate change, Brazil has increased its mitigation ambition, setting a new target for reducing greenhouse gas emissions by 50 percent by 2030 from the 2005 levels.
Adhering to the principles of the United Nations Framework Convention on Climate Change and the Paris Agreement, Russia has pledged to achieve carbon neutrality by 2060, promoting a substantial restructuring of its industrial and energy sectors.
India has announced to reduce its carbon intensity by 45 percent by 2030 and realize net-zero emissions by 2070. It has also launched a project to generate hydrogen from green energy sources in order to provide alternatives for fossil fuels and has increased the coverage rate of afforestation areas to 24.62 percent.
Like other BRICS countries, South Africa has developed a long-term strategy for green growth. The country has promised to bring forward the peaking of emissions by a decade and is working on detailed plans to enable a just transition to a low-carbon economy and climate-resilient society.
At the recent BRICS High-level Meeting on Climate Change, a joint statement was issued, urging all parties to adhere to multilateralism and focus on concrete climate actions.