Shot in the arm for multilateralist trade system
China Daily | Updated: 2022-06-22 08:17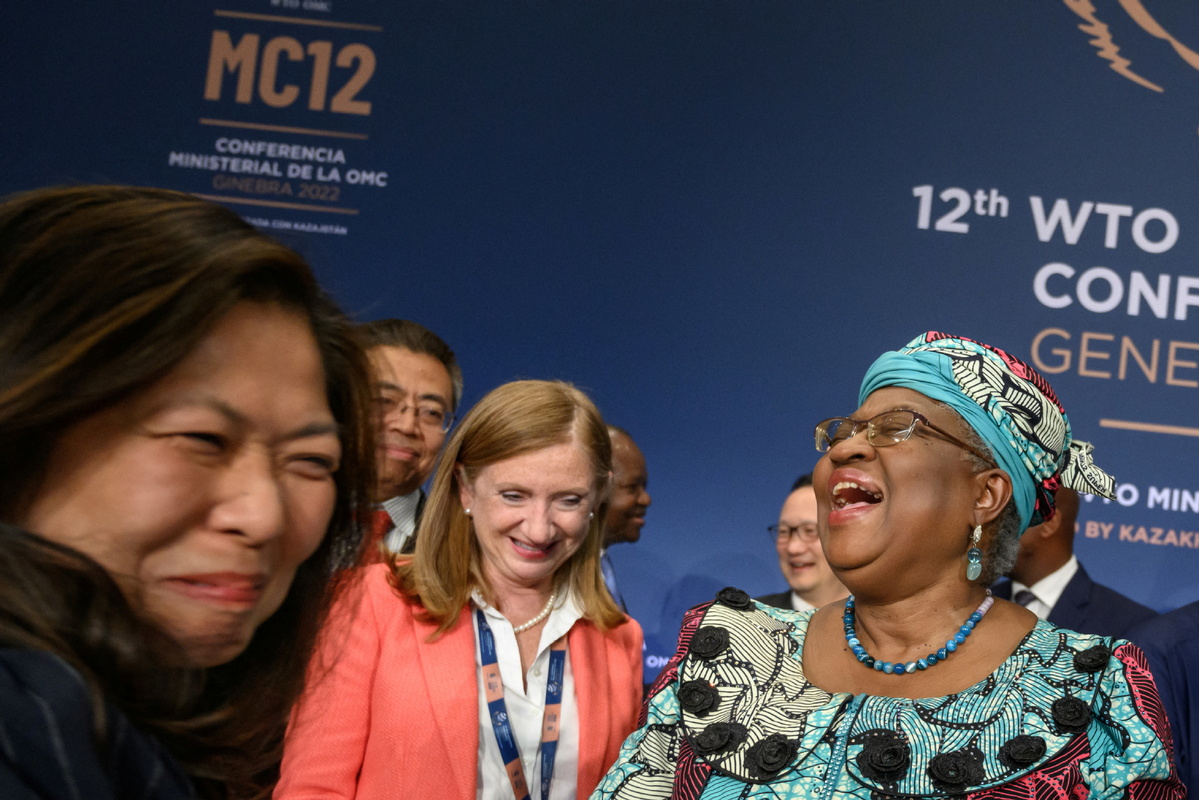 The 12th World Trade Organization Ministerial Conference, the most important decision-making mechanism of the world body, held in Geneva from June 12-17, has secured multilaterally negotiated outcomes on a series of key trade initiatives.
Apart from a general outcome document, the packages adopted by the WTO members include a package on the WTO response to emergencies that comprises a decision on the e-commerce moratorium and work programme, an agreement on fisheries subsidies and ministerial declarations on the emergency response to food insecurity, as well as the response to the COVID-19 pandemic and preparedness for future pandemics and trade-related aspects of intellectual property rights.
That the conference was extended from the originally planned four days to six days shows the shared desire of the WTO members to take advantage of this meeting to resolve the many trade-related issues that have been accumulated over the past three years.
The members were determined to strengthen the WTO's role as the core of a rules-based, non-discriminatory, open, fair, inclusive and transparent multilateral trading system, in which the least developed countries should be given special treatment.
The outcomes of the conference are a victory for multilateralism as they demonstrate the solidarity and coordination of WTO members and their determination to overcome difficulties together. The conference should serve to boost the confidence of the international community in the multilateral trading system.
Although the conference achieved unprecedented results, it still failed to address the core issues of the WTO, including the restoration of the dispute settlement mechanism, the further development of multilateral trade negotiations, the strengthening of the supervision of members' trade policies, and reform of the decisionmaking mechanism of the WTO.
All member countries should make continuous efforts to promote WTO reform and bring into play its functions of promoting multilateral trade liberalization, coordinating multilateral trade policies and settling trade disputes.
China has always been a champion and promoter of the WTO multilateral trading system, and the outcomes of this conference would not have been possible without China's efforts and contributions. As the world's largest trader of goods and the largest developing economy, China has always advocated promoting economic globalization through multilateral trade liberalization, settling trade disputes through multilateral means, and actively supported the WTO in playing its due role.