Trained in China, engineer helps homeland
By LIU KUN in Wuhan and ZHOU HUIYING | CHINA DAILY | Updated: 2022-06-22 08:38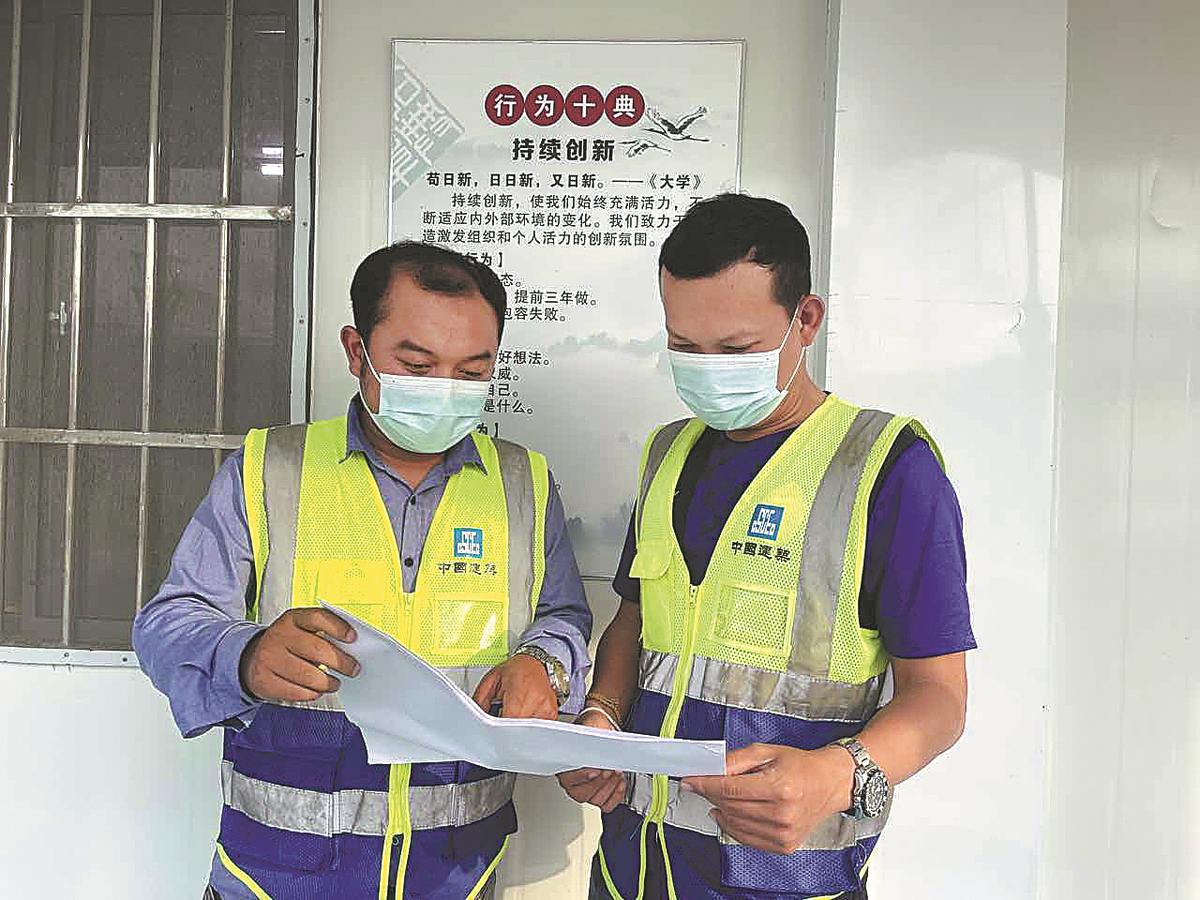 After graduating from Harbin in 2018, Hang joined the China State Construction Engineering Corp, a global investment and construction company, and became an engineer with the China Construction Third Engineering Bureau Group, a subsidiary of the corp located in Wuhan, Hubei province.
For the first two years, he was dispatched to work on projects in Vietnam.
A big break came in early 2020, when he heard that his company would be involved with the airport project in Phnom Penh. He immediately applied.
"My family and I were excited when I was told my application had been approved," he said. "My dream of helping my motherland develop was coming true."
Located 20 kilometers south of Phnom Penh, the airport covers 26 million square meters, including 214,000 sq m of developed area.
Upon completion, the four-level international airport, which is the highest class of airport and capable of handling a variety of large aircraft, will become the first of its kind in Cambodia. "It is a rare opportunity to participate in such a large-scale airport project, one that many engineers might wait 20 to 30 years for," he said. "Working with colleagues from other countries such as China, Malaysia and the Philippines, I also have the chance to improve my management and communication skills."
Hang's experience studying in China helped him bridge the communication gap between Cambodian and Chinese employees and solve difficulties they encountered.
He said he was also impressed by the diligence of his Chinese colleagues.
"Working abroad, they had to learn a lot in a short period of time, but they all worked very hard and stayed up late at night for days at a time to get the job done," he said. "We are working together to overcome problems and achieve common goals."
In the past two years, Hang was named "Advanced Individual" and "Excellent Employee of The New Phnom Penh International Airport Project", awards given by the company for his outstanding performance at work.
"I am grateful for the opportunity to study in China and to work in different countries, which has expanded my horizons," he said. "I will be even prouder when my children tell others that their father worked at the airport.
"Training is a long and difficult process," he added. "I hope my experience will inspire more Cambodian students to study abroad, especially in China. Then they can also give back to our motherland and society by studying and developing their skills. May both China and Cambodia become better and better."