S. Africa eyes more benefits from BRICS
By NDUMISAO MLILO in Johannesburg, South Africa | CHINA DAILY | Updated: 2022-06-22 09:33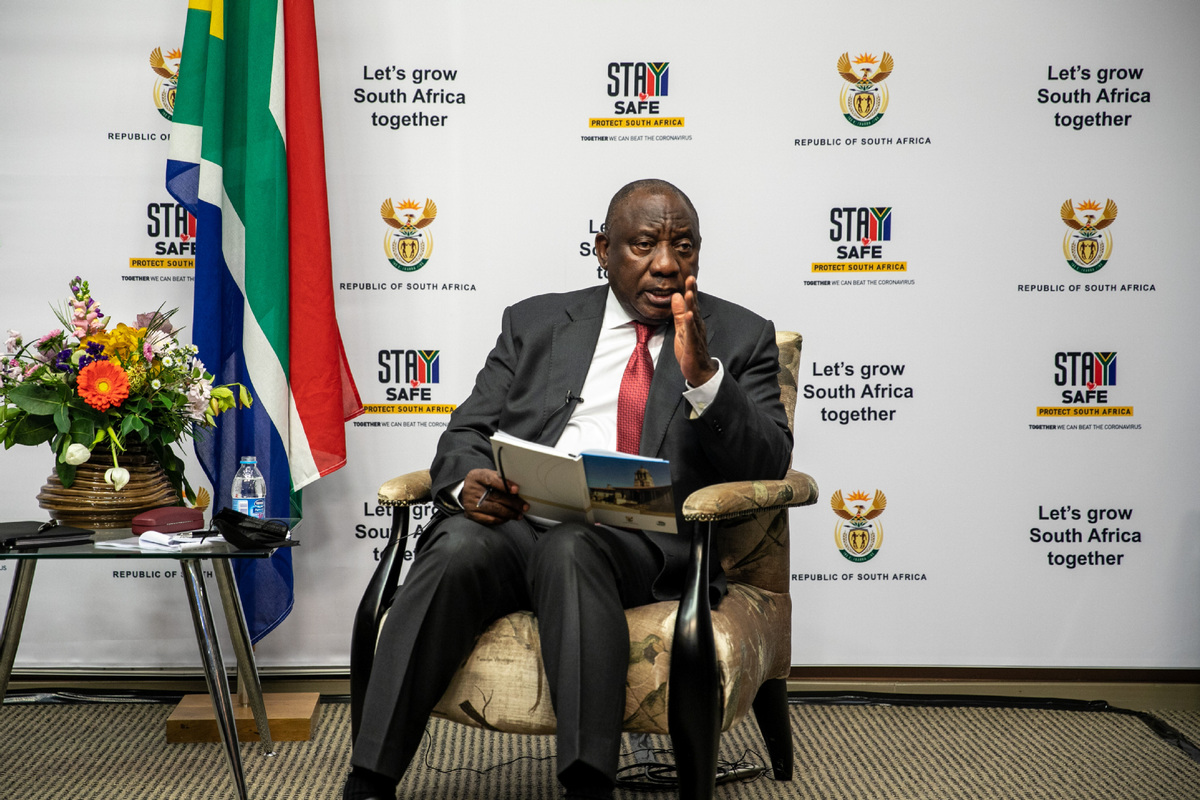 South Africa has benefited from increased trade with other countries in the BRICS grouping and the synergies that come with joint efforts against the pandemic, South African President Cyril Ramaphosa said in highlighting the opportunities created by greater cooperation.
Ramaphosa will join the leaders of the other emerging economies-Brazil, Russia, India and China-that make up the grouping at the 14th BRICS Summit to be hosted by China on Thursday.
In a statement on Monday, he said the five countries have embraced the BRICS economic partnership, which enables increased market access while promoting broader mutual trade and investment benefits as part of an overall business-friendly environment.
"An important part of this strategy, particularly for South Africa, is to diversify trade so that more manufactured goods, rather than raw commodities, are traded," the South African president said.
"The collaboration among BRICS members in the area of health and in response to the COVID-19 pandemic, in particular, has placed South Africa in a better position to respond effectively to current and future health emergencies."
Fellow BRICS nations have become increasingly important partners for South Africa. Last year, imports from the other four countries accounted for 29 percent of South Africa's imports, while exports to them made up 17 percent of the country's total, he said. Ramaphosa said South Africa's trade within the grouping jumped from about $30 billion in 2017 to $44 billion last year.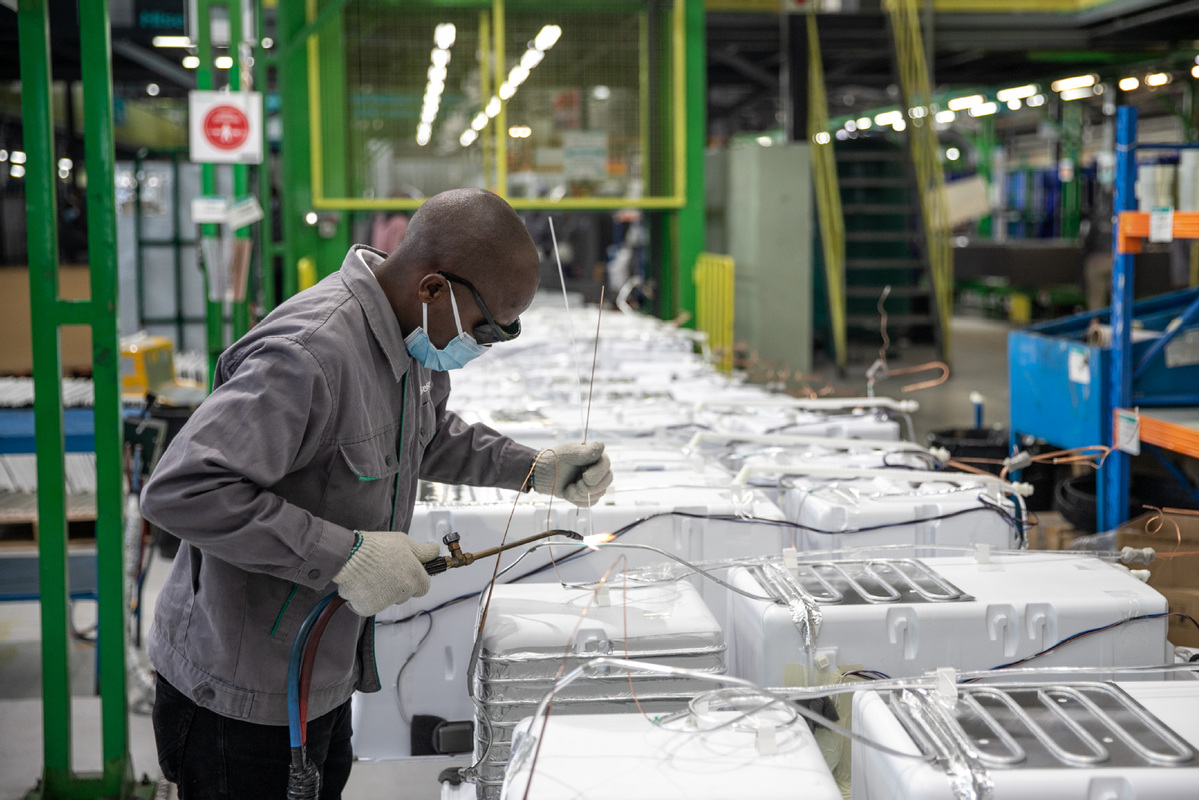 He said that BRICS membership will help the country to further improve its competitiveness, trade linkages and economic growth. South Africa is reforming large areas of its economy, including in the energy, telecommunications and transport sectors, Ramaphosa said. It is also seeking to boost investments in infrastructure and reduce red tape. Tourism is another sector in policymakers' sights.
"One area with great potential is tourism, which has been badly affected by the COVID-19 pandemic," Ramaphosa said. "Tourists from other BRICS countries accounted for 65 percent of all arrivals in South Africa in 2018, and these markets will therefore be expected to make an important contribution to the recovery of this sector. It is therefore significant that visitors from India and China can now make use of our new eVisa program to make it easier and less costly to visit our country."
South Africa has also benefited from cooperative mechanisms under the BRICS framework, having received $5.4 billion in financial support from the New Development Bank, an institution launched by the grouping, Ramaphosa said.
Wider cooperation
He said the BRICS Business Council and the BRICS Women's Business Alliance have been tapped to build ties in sectors including agribusiness, aviation, financial services and energy. These initiatives have also helped to improve the regulatory environment and boost skills.
The BRICS Vaccine Research and Development Centre, which was launched in March this year to improve the response to health emergencies-including preparedness for future pandemics-will help boost the vaccine manufacturing capacity of South Africa and other parts of Africa, Ramaphosa said.
This month, the BRICS ministers of agriculture adopted the BRICS Strategy on Food Security Cooperation. Ramaphosa said the initiative will improve agricultural production by ensuring that countries have better access to supplies of seeds, fertilizers and other agricultural inputs.
Ramaphosa notes that the summit will discuss the reform of the multilateral system, including the United Nations, as well as efforts to promote sustainable, fair and inclusive economic growth. In doing so, the gathering of leaders will discuss how to build a better world, he added.
The writer is a freelancer for China Daily.