Mondelez snacks ride consumption wave
By HE WEI in Shanghai | CHINA DAILY | Updated: 2022-06-22 09:49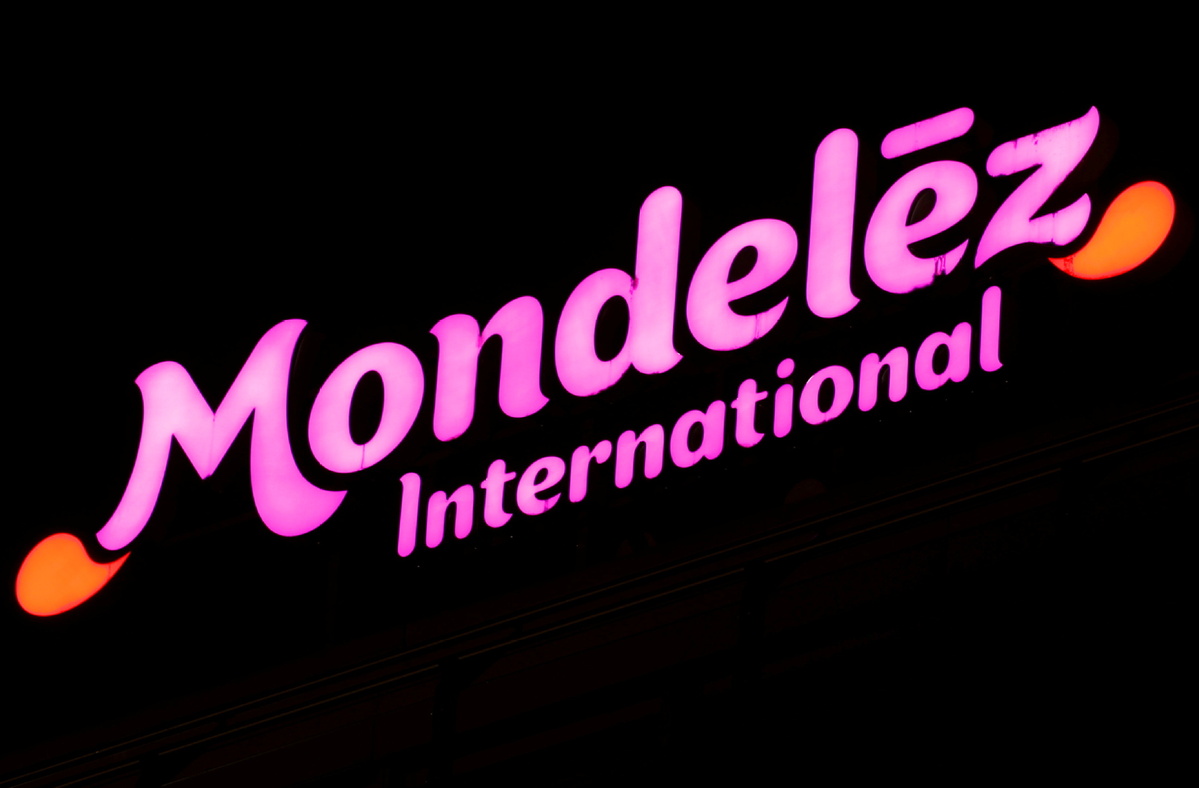 Global snacking company Mondelez is optimistic about a consumption rebound in a COVID-ravaged era, as it benchmarks three pillar strategies to fuel growth in China.
The maker of Oreo cookies and Stride gum has managed to gain an "all-time high" market share of the biscuit category in China following the latest wave of the COVID outbreak, said Joost Vlaanderen, president of Mondelez Greater China.
"Our business performance shows the strong consumption momentum in the pandemic-hit era," Vlaanderen said in a written reply to China Daily. He attributed the exponential growth to prolonged time spent at home, which pushed the demand for snacks, especially its biscuit business.
"Looking at the longer term, we remain very confident in the China consumption market and will continue to invest here," he said. "The major driver for consumption is the growth in China's huge middle-income group, combined with increased spending power in lower-tier cities, both of which give us strong confidence in Chinese consumption."
The surging snacking need during the COVID period mostly comes from the need to improve physical, psychological and emotional wellbeing, the executive said, citing a survey conducted by the company earlier this year.
This falls in line with forecasts by consultancies Bain & Company and Kantar Worldpanel, which pointed out that the consumption boost comes from "items that promote health benefits and pamper shoppers' psychological state" in the year 2022.
"The new pandemic-inspired behavior, combined with a long-term shift to premium products, is delivering record sales for that category," said Derek Deng, a Bain partner who leads the consumer products practice in China.
Riding on the momentum, Mondelez is rolling out three growth strategies for China. It begins with investing in the iconic Oreo brand and accelerating portfolio play through innovation and targeted communication.
One recent such endeavor is exemplified by the launch of the new panda series of Oreo cookies to draw customer attention. In tandem with this, the brand also announced it has adopted two giant pandas from the Chengdu Research Base of Giant Panda Breeding, naming them "Oreo" and "Mini Oreo".
Another pivot is to grow the Stride gum brand in a bid to exceed its current market position from the strong No 2 to lead in refreshment snacks.
It will also focus on the omnichannel market across different tiers of cities and double its digital commerce in four years.
A growing factor impacting consumption sentiment is people's increasing attention to the impact of snacks on the environment, such as adopting recyclable packaging or sustainable supply chains.
To combine this with the digital wave, the company has partnered with e-commerce platform Tmall on green packaging advocacy.
"We offered the exclusive 'Oreo DIY cute panda gift packs', whose packaging is not just recyclable but can be reused as a multi-purpose container, to call for the awareness of a green lifestyle together with Tmall's platform," he said.
The company reported reaching a carbon peak by 2021, as its production in China increased by nearly 20 percent while carbon emissions have been reduced by about 13 percent since 2018.
"We also continue our efforts in technology upgrades and innovation to further facilitate the reduction, such as through wider clean energy application to all our plants and green logistics in our distribution centers," he said. "We will ensure that the carbon reduction journey steadily reaches our carbon net-zero goal by 2050 worldwide."